This Is What Captivity Really Looks Like
"All zoos, even the most enlightened, are built upon the idea both beguiling and repellent - the notion that we can seek out the wildness of the world and behold its beauty, but that we must first contain that wildness. Zoos argue that they are fighting for the conservation of the Earth, that they educate the public and provide refuge and support for vanishing species. And they are right. Animal-rights groups argue that zoos traffic in living creatures, exploiting them for financial gain and amusement. And they are right. Caught inside this contradiction are the animals themselves, and the humans charged with their well-being."

― Thomas French, "Zoo Story: Life in the Garden of Captives"
Khristina Santos
Khristina Santos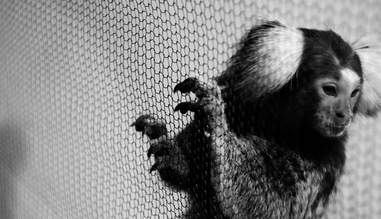 Khristina Santos
Khristina Santos
Khristina Santos