Toddler And His Rescue Dog Wear Matching Outfits, Melt Hearts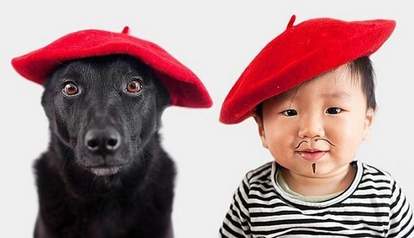 <p> <a href="https://instagram.com/thegracechon/">Instagram/thegracechon</a><span></span> </p>
Grace Chon is a mom on a mission, and she's got a stack of super-cute portraits that prove no family is complete without a rescue dog.
Chon is a professional photographer in Los Angeles who donates her time to take portraits of adoptable dogs waiting for homes. When she's not working or volunteering, she spends whatever time is left over taking heartwarming portraits of her adopted mixed breed Zoey and her squeezable toddler son, Jasper.
Jasper and Zoey are the sweetest pair you've ever seen, and they're clearly the best of friends.
They go on intergalactic adventures together.
They can be very sophisticated.
But they're also the baddest duo in the Wild West.
Zoey and Jasper are very well-read.
But they also know how to get a little silly.
Zoey and Jasper obviously get dressed up for holidays.
But they usually just get dressed up for fun.
These two are ready for anything.
Of course Chon catches these BFFs in some candid moments too.