Kidnapped Baby Elephants Complete Harrowing Journey To Their Cruel Fate
<p> <a href="https://www.facebook.com/whengiantsfallfilm/videos/316002718599099/" target="_blank">YouTube/ACTAsia for Animals<br> </a> </p>
After being taken from their mothers and caged, at least 20 baby elephants were drugged and flown from Zimbabwe to China inextremely cruel traveling conditions, sources told The Guardian.
The babies, between the ages of 2 and 5 years old, were captured at Hwange National Park at a highly vulnerable time in their lives. Transporting elephants by air means they have to be heavily tranquilized so they don't move during the flight, according to Richard Ruggiero, Africa branch chief with the U.S. Fish and Wildlife Service, who spoke to National Geographic.
But the horrendous plight of transport is probably not the worst of it for the elephants, who are reportedly destined for Chinese zoos.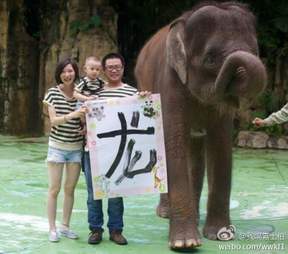 The captured elephants are reportedly shown in undercover footage in their enclosure before transport: