Pig Perfectly Photobombs All Of His Parents' Engagement Photos
Everyone, meet Ziggy.
When his mom, Kristin Hartness, first got him while living in the Virgin Islands, she was told he was a teacup pig and would stay small.
Now, five years later, Hartness knows that was not true. Ziggy weighs 250 pounds. (Breeders often say "teacup" pigs will stay tiny forever, when in reality, they can easily end up exceeding 200 pounds.) These days, Ziggy lives on the open road with Hartness and her fiancé in an RV.
And that's how he became known as Ziggy the Traveling Piggy. You can follow his journey - which has taken him everywhere from the Grand Tetons to the beaches of Key West - on Facebook and Instagram.
But Ziggy's latest adventure went down in Salt Lake City, Utah. That's where he managed to photobomb his parents' engagement pictures.
Nearly every single one of them.
Ziggy just wanted to feel included ...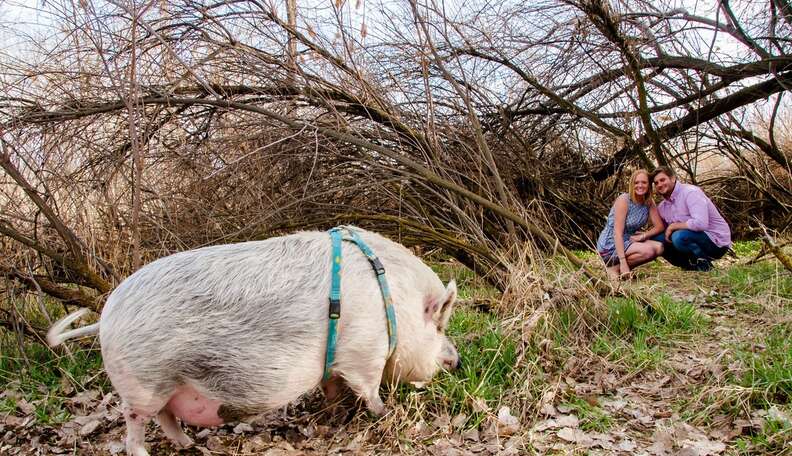 ... but clearly ended up making the photos even better.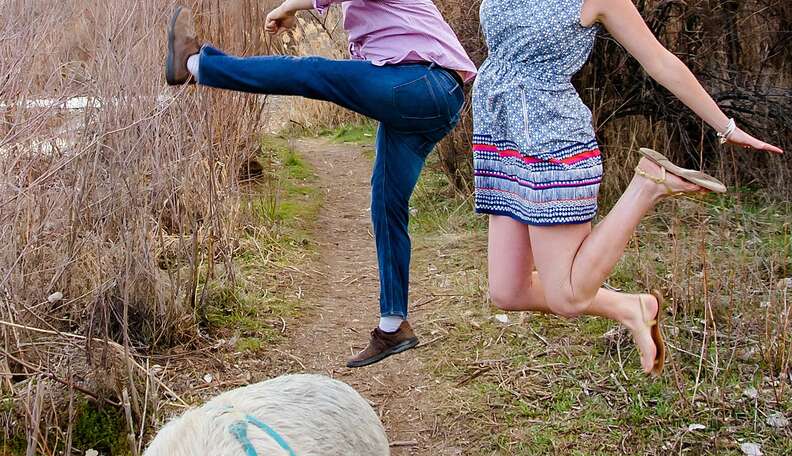 And so eventually they just gave in.
Ziggy got plenty of cuddles during the shoot ...
... and some quality mud time too.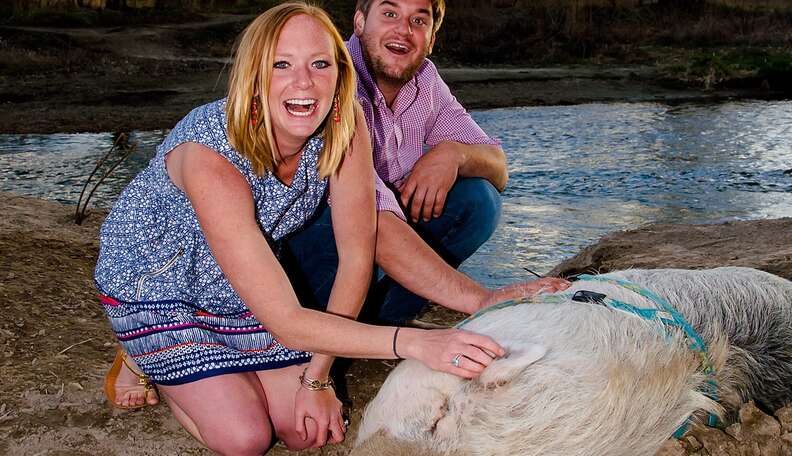 Because, as most pet owners can understand, Ziggy's part of the family.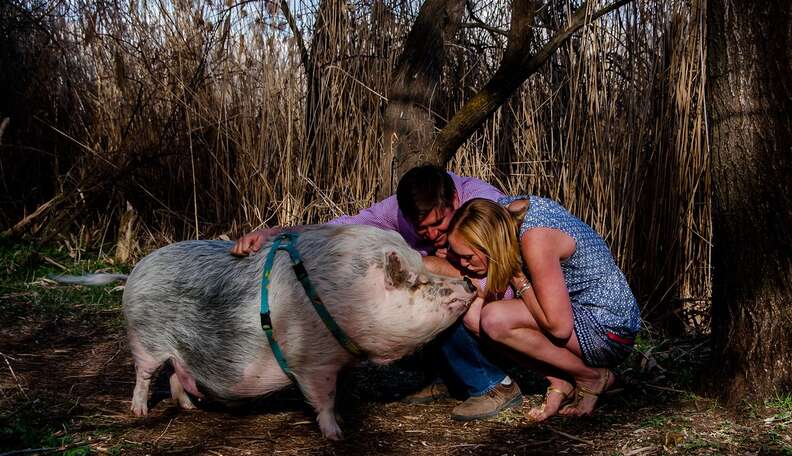 Check out The Dodo's Instagram on April 1 to see more photos of Ziggy - and then vote on which one you think is fake for a chance to win a special prize.