This Dog And 33 Of His Friends Were Just Saved From Being Eaten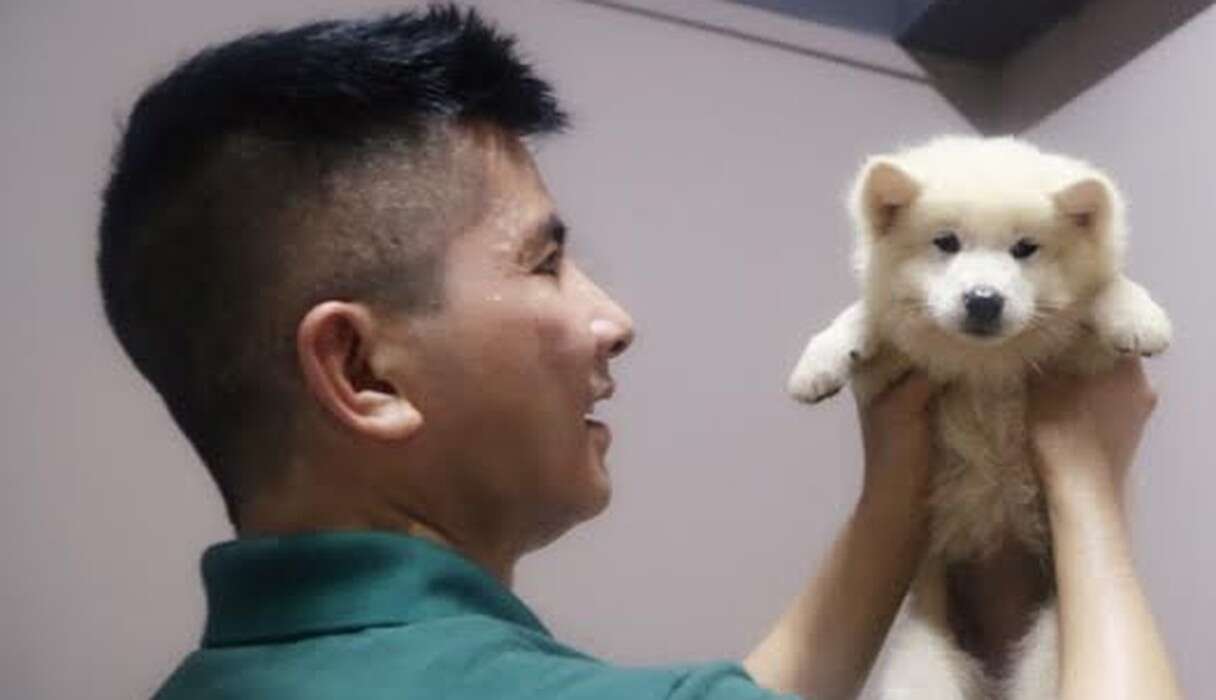 <p><em>Humane Society International</em><span></span></p>
Just days before China's annual Yulin Dog Meat Festival, the lives of 29 dogs and five cats were rescued from a cruel fate - being tortured, and then eaten.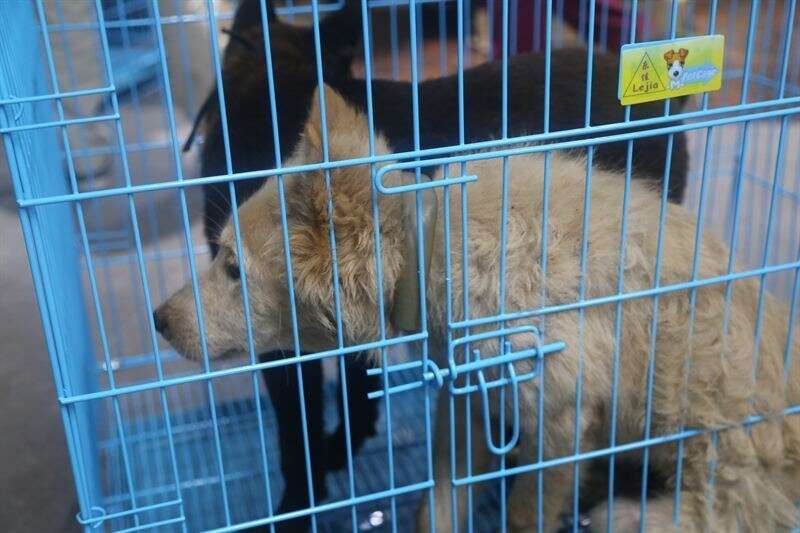 Humane Society International (HSI), along with partners in China, negotiated for the release of the frightened animals, who were being held captive at a slaughter facility in Yulin.
Stuffed into cages and living in filth, some of the dogs wore collars, suggesting that they had been stolen from their homes - a cheaper alternative to breeding dogs for meat.
"The police presence is heavy in Yulin right now, and the atmosphere is very tense, so this was not an easy rescue," Peter Li, HSI's China policy specialist, said in a statement. "The dogs and cats were clearly afraid, especially the older dogs who looked very fearful ... It's shocking to think that if we had not been there, all these animals would have been beaten to death and eaten."
Despite national and international protests, culminating in a petition with more than 11 million signatures, the Yulin Festival is set to begin on Tuesday, June 21. Hundreds of animals are killed in the weeks leading up to the festival, with thousands more doomed during the so-called festivities, which last for a little over a week.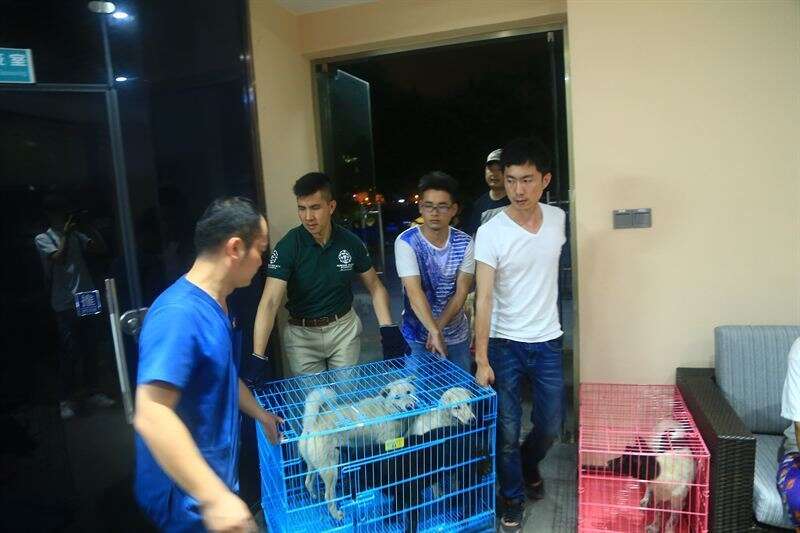 The most disturbing component of the so-called festival is the way in which the animals are treated before being eaten - horrors include being strangled and boiled alive, due to the belief that such torture makes the meat more tender.
The Chinese government has never overtly supported the festival, but has taken little action to stop it - until now. This year marks the first that the government has formally written a decree pledging to shut down the festival, rather than deny its existence.
There are reports from Yulin of restaurants hiding the symbol for "dog" from their signs, or even changing names entirely to "avoid trouble" ahead of this year's festival.
"The dog meat festival, though not promoted by the local government, is a private and spontaneous activity," a representative of the Yulin government wrote to Michael Tien, a Hong Kong deputy to China's National People's Congress, Channel NewsAsia reported.
"However, the Yulin authorities and relevant government agencies will take immediate actions to prevent it from happening again," the letter read.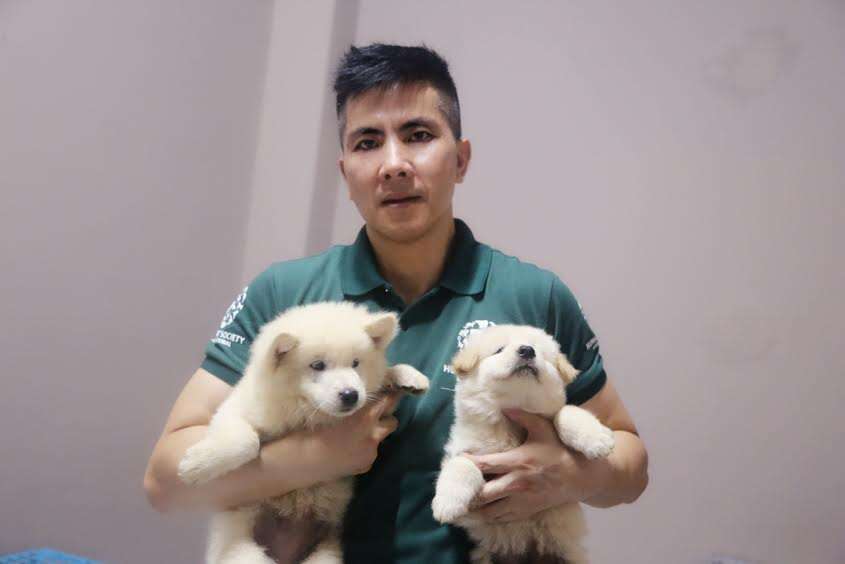 Li noted that firm actions by Chinese officials, such as confiscating dog and cats from trucks from coming into Yulin, shutting down slaughterhouses and passing new animal welfare laws in China, are key to curbing the Yulin trade this year and ending the event permanently.
In a statement, Li described the scene on the ground in Yulin, where he's been working in advance of the festival:
"Yulin feels like a place that's holding its breath right now. Business was slow at the Dongkou animal market, and a dreadful slaughterhouse exposed by Humane Society International a couple of months ago was shut down when we returned yesterday. Another slaughterhouse we visited was open but we saw no live animals. The word 'dog' has been painted out or covered with tape on several of the restaurants and slaughterhouses we saw, and a Yulin official told us that, contrary to what has been reported in some media, dog meat sales have in fact been declining continuously.

We're still seeing market stalls and mopeds piled with the typical brown blowtorched bodies of dogs, but as yet nothing like the scale one might expect to see. It's a muted Yulin for sure. The authorities seem nervous and are warning dog and cat traders not to engage with us and alerting government employees to stay away from the dog meat restaurants."
But for the 34 animals who were recently rescued by HSI, all of that horror is behind them. They were taken to shelters, where they're being bathed, fed and cared for.
"Once they realized we weren't there to hurt them, but in fact we would make their suffering stop at last, they very quickly responded with licks and wagging tails," Li said.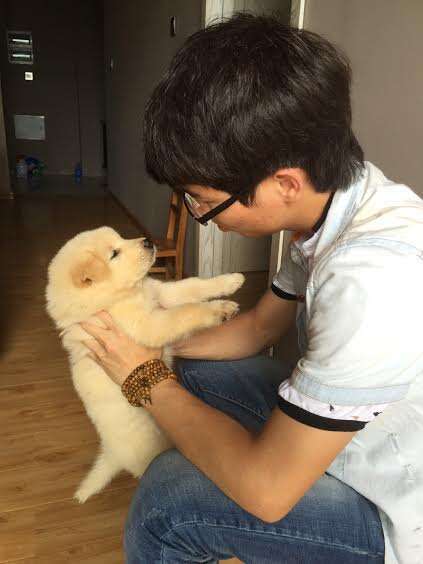 Some of these animals will find loving homes in China, while most will be flown to the U.K. and U.S. to find families there.
Want to help HSI continue fighting against the dog meat trade? Consider showing your support here.
Watch this video about 60 dogs who were recently rescued by North Shore Animal League America: