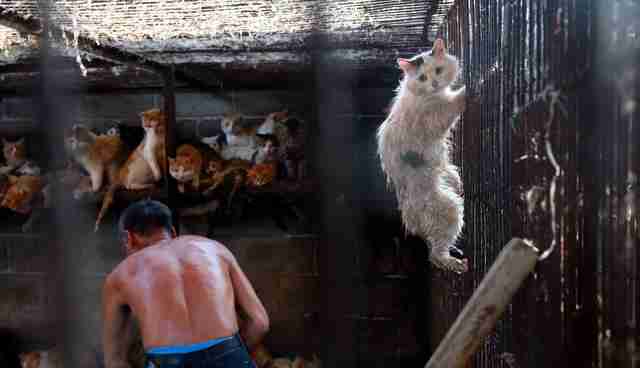 But she survived.
Peter Li, China Specialist with HSI, with two dogs and two cats he rescued from the slaughterhouse. (Humane Society International)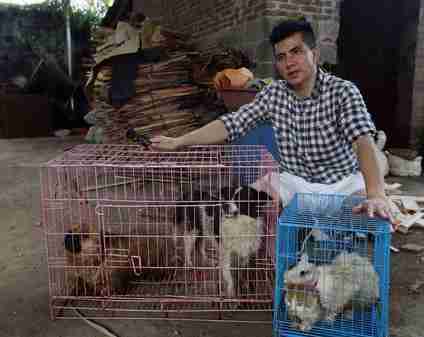 "Great news! The two cats HSI was able to save from a tragic death in a Yulin, China slaughterhouse have now safely made it to the United States," Humane Society International wrote on Facebook back in August. "They will have time to adjust to their new surroundings at Washington Animal Rescue League before finding loving forever homes."
But time passed. And Yulu is still waiting for her new life to begin.
"Yulu was rescued from being butchered during the Yulin Meat Festival in China by Humane Society International," the Washington Animal Rescue League wrote on Facebook this week. "This pretty four-year-old is very sweet but quite timid...not surprising, given the horrors she experienced. She's looking for a special adopter who is willing to give her love, a little space, and time to discover the joy that comes with being a beloved feline companion. Could that be you?"
Washington Animal Rescue League
People who saw the iconic photograph expressed relief that the white cat in the spotlight had been spared from slaughter, but many ached for the ones in the background whom they thought were lost forever.