Cat Who Was Next To Be Slaughtered Learns Miracles Do Exist
<p> Humane Society International </p>
She became iconic in an image that horrified cat lovers everywhere.
During the Yulin Dog and Cat Meat Festival, which claims the lives of thousands of stray or stolen dogs and cats, a small white cat was spotted climbing the sides of the slaughterhouse enclosure.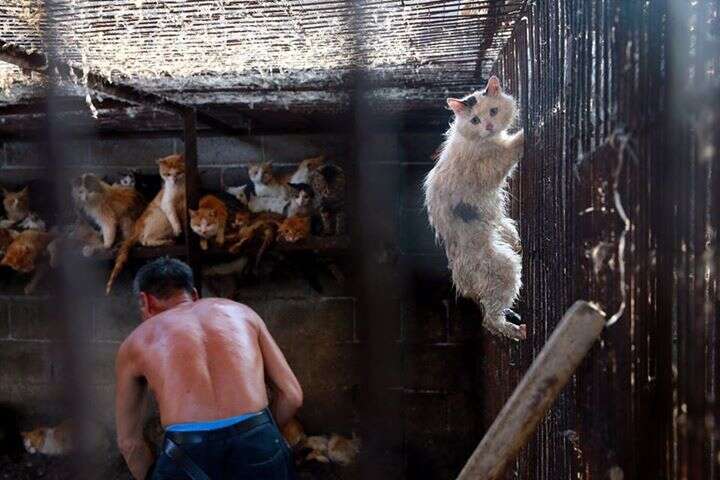 In a rescue of miraculous proportions, Humane Society International's rescue workers made sure that her life did not end here. Along with a few other lucky cats and dogs, Huru was saved from slaughter at the very last moment.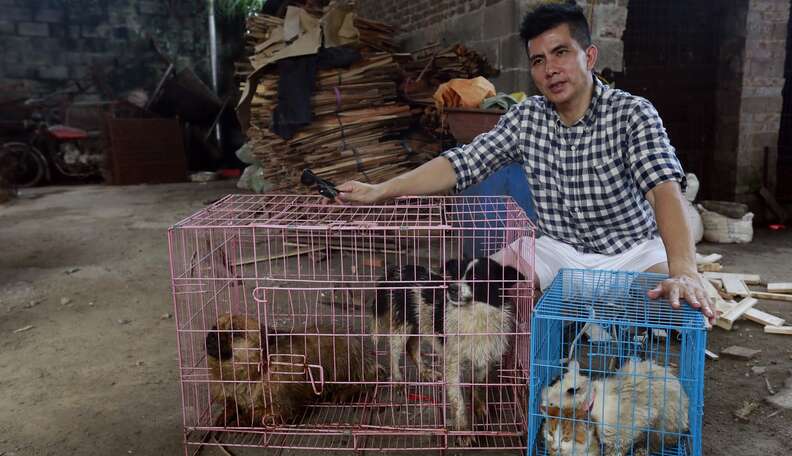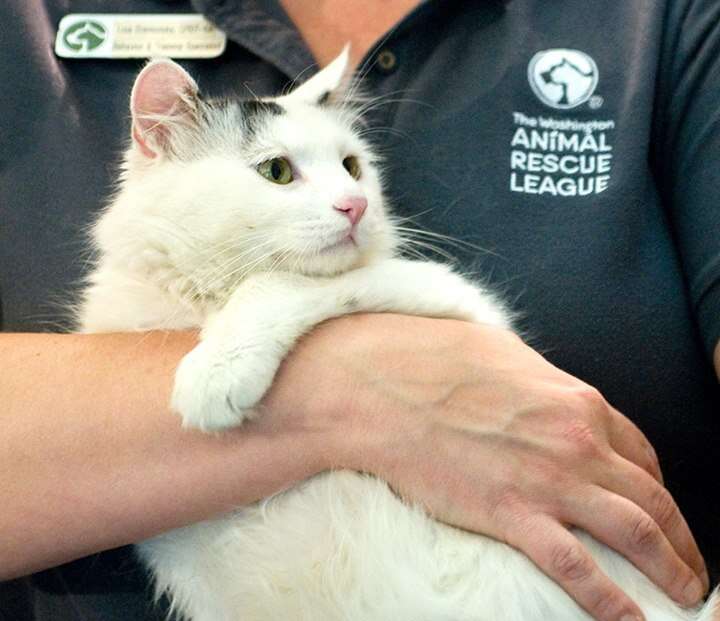 "What a difference a few weeks have made for this cat," the rescue league wrote on Facebook. "Huru was destined for a tragic end at the Yulin Dog and Cat Meat Festival in China. Today, Huru has found a new life in the caring arms of the Washington Animal Rescue League."
"Great news! The two cats HSI was able to save from a tragic death in a Yulin, China slaughterhouse have now safely made it to the United States," Humane Society International wrote on Facebook. "They will have time to adjust to their new surroundings at Washington Animal Rescue League before finding loving forever homes."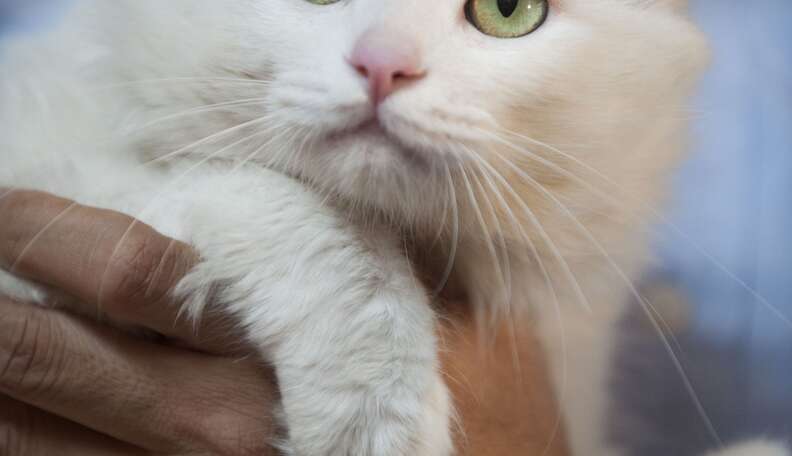 Huru will spend some time adjusting to her new, safe life. Then this cat who was saved against all odds will be looking for a loving family.