Young king penguins aren't slouches when it comes to gliding through the sea -- they swim an average of 28 miles a day, according to a new study in the journal PLOS One. To figure out where fledgling penguins migrate after they hatch on islands in the South Atlantic, scientists at Antarctic Research Trust used satellite tracking to follow 18 birds.
The researchers affixed tiny transponders -- each weighing about the same as 12 nickels -- to the penguins' backs, and let the birds go on their way.
The penguins varied widely in their oceanic exploration -- swimming anywhere from 6 miles to more than 60 miles, on occasion. Individual birds, too, showed different ranges: a penguin named Ursula stayed within 400 miles of her colony, whereas a swift-swimming bird named Youngster traveled nearly 3,000 miles in less than a year.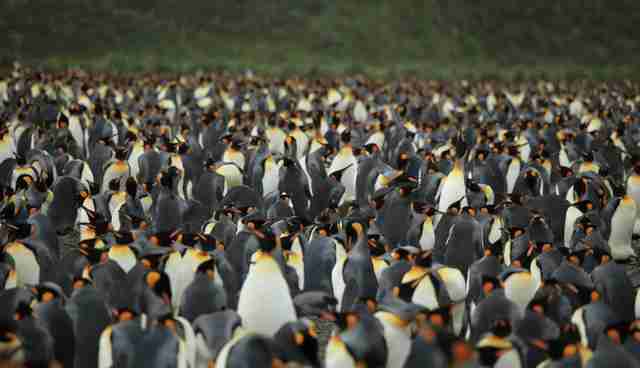 King penguins will spend "several years exploring the Southern Ocean" as juveniles, the scientists write, until returning home to breed.