These 2 Cougars Were Killed — Just For Existing
They came too close to a town ... of three people.
Two young cougars were shot and killed earlier this month in a remote community in British Columbia, Canada.
Their crime?
Apparently, being seen.
Wildlife officers were responding to a couple of complaints from residents in Ocean Falls, who had spotted the siblings in the area.
Sadly, it may be a sign of things to come in British Columbia, where the government ended its policy of rehoming large carnivores in September - meaning animals like coyotes, wolves and wild cats who get too close to people won't have a chance to be relocated.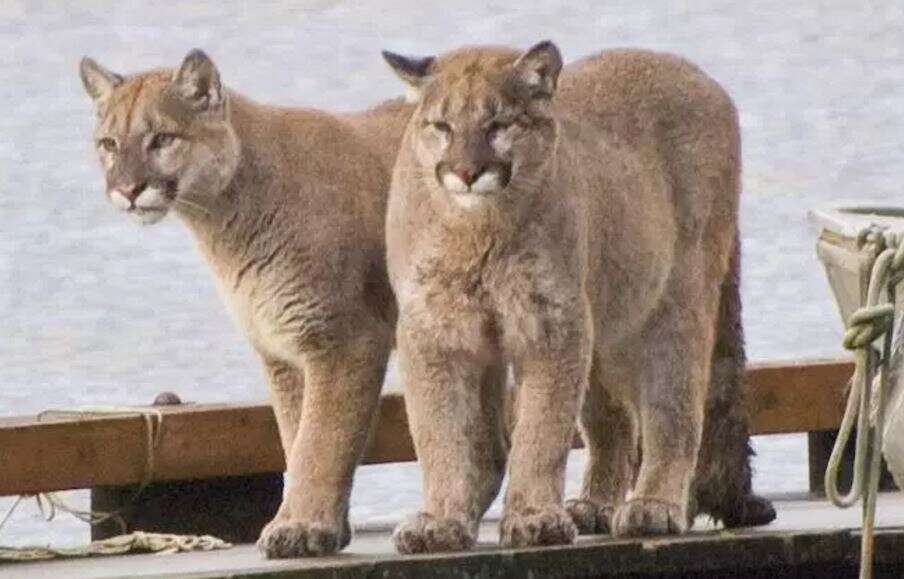 In the case of these juvenile cougars, that policy may have left wildlife officers with few options when they arrived. The animals were killed shortly after killing and eating a seal.
Unfortunately, lethal measures are frequently taken in cases of large wild animals getting a little too close to urban areas. But the settlement where the cougars were killed - Ocean Falls - has a population of just three and a nearby population of about 30.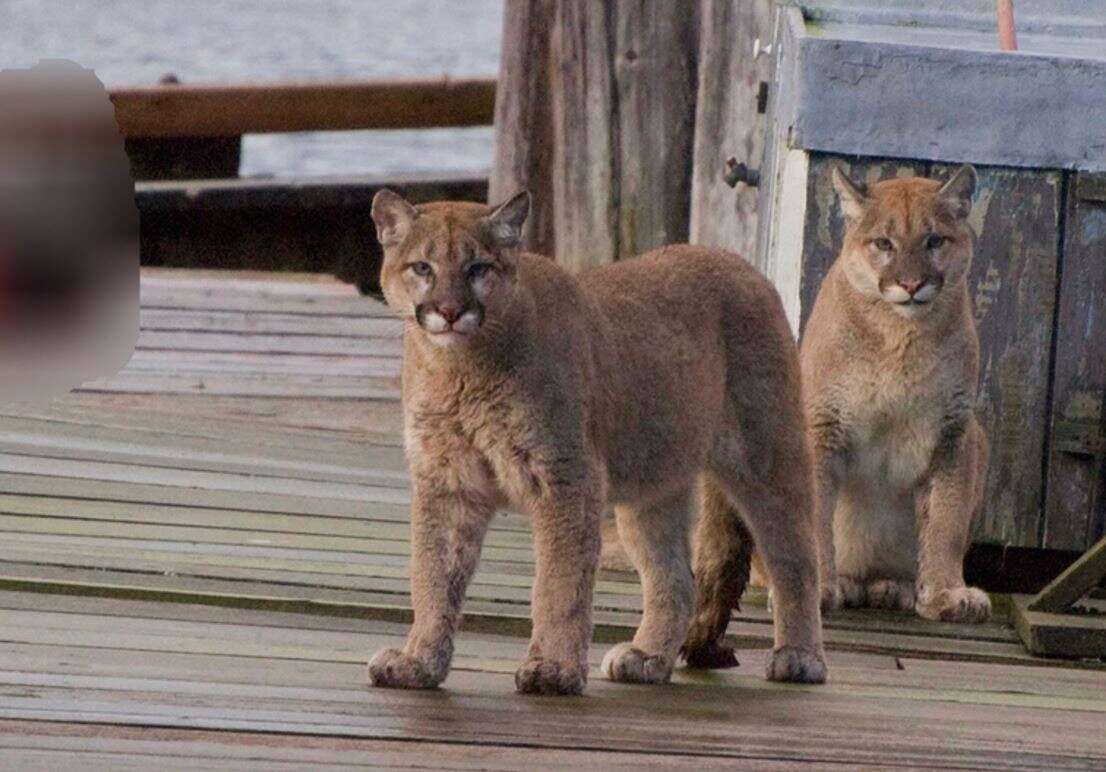 The only way of getting to Ocean Falls is by boat or a seaplane. All the same, when local wildlife officers received reports of a pair of young cougars in the area, they resorted to deadly force.
Michael Howie, of the Association for the Protection of Fur-Bearing Animals, says no longer catching and releasing animals leaves few options.
"It was a couple days from people calling and saying cougars were hanging around and they don't seem afraid anymore, to a conservation officer coming, maybe spending a couple of hours, and deciding they needed to be killed," Howie, who is the organization's director of digital content and special projects, tells The Dodo.
Of course, human conflict with wildlife is only going to become more common, especially in B.C. - a province girded by mountains in the north and an ocean to the west.
"There is a limited amount of space to grow," Howie says. "As this growth happens, we are changing the ecosystems, whether it is downtown Vancouver or the First Nations coastal communities.
"When we change the landscape, we are changing the ecosystem, which means we see wildlife more often, we may be closer to wildlife than we used to be. That doesn't mean we can't co-exist."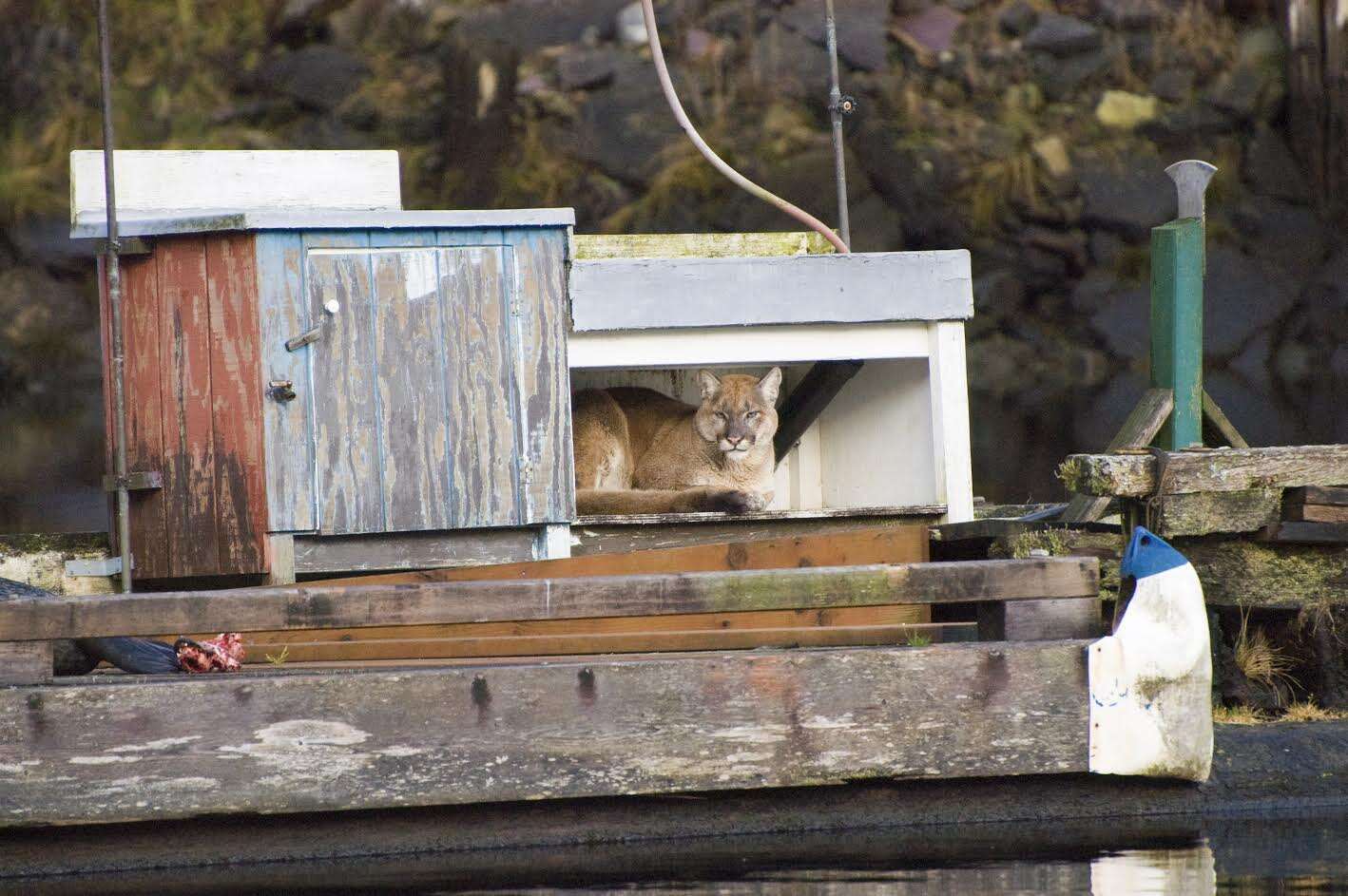 But Mike Badry, wildlife conflict manager for Canada's Ministry of the Environment, tells The Dodo that relocating wild animals was never very common in B.C. - even before the policy change.
"We've been phasing out long-distance translocation over the past several years," he says. "It's not like once the procedure was approved, we all of a sudden turned the tap off long-distance translocation."
And cougars have certainly been killed in B.C. for years before the policy shift. In 2015, for instance, a cougar in Ucluelet was killed after reportedly getting too close to a resident's cat.
Badry says the focus is on preventing conflict in the first place, citing tools like hazing - essentially using loud sounds to drive out wildlife - and, if necessary, short-distance releases.
"You're not just taking these animals and trucking them a whole long distance and dropping them off into a habitat they're totally unfamiliar with," he says. "Long-distance translocation is a really poor management technique to try and resolve wildlife conflict and it's not one we want to encourage.
"You're creating a negative experience for them."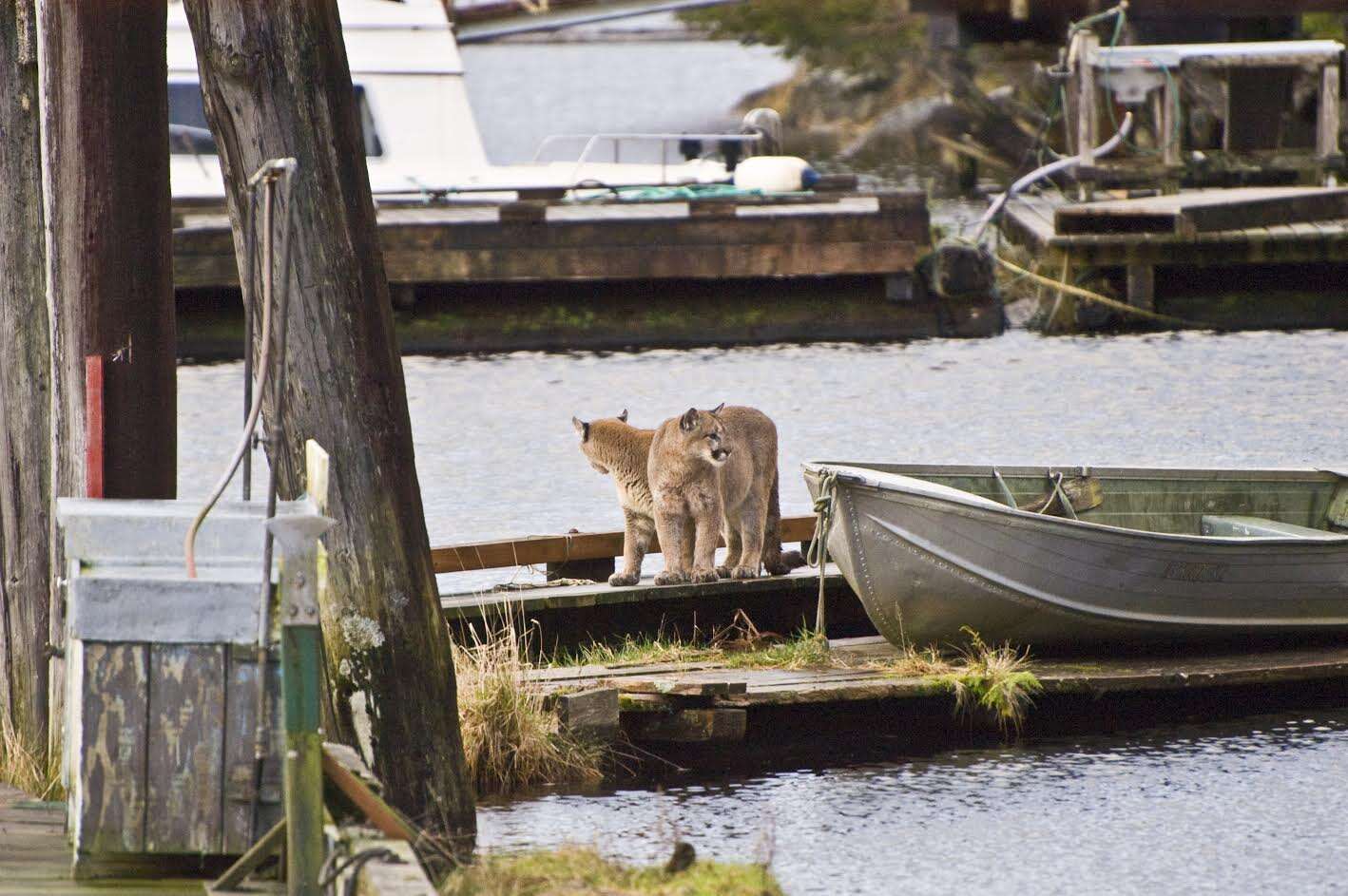 But what experience could be more negative than being killed?
"Was hazing tried?" Howie asks. "Was there an investigation into the attractions around that are bringing cougar kittens closer? We don't know if any of these questions were asked. We certainly don't have any answers to them. We only have two dead cougars and nothing changing or preventing this from this happening again.
"A lot of things can be expensive and time consuming," Howie says. "It doesn't mean you shouldn't do it. It is a costly thing. I get that. But I think if you spoke to most people in British Columbia about wildlife, I think they would say, 'Spend the money'.
Or, at least, let cougars be cougars.
Because a couple of young cougars being killed for acting like, well, cougars in a community of three people could hardly be considered urban encroachment.
Consider supporting the Association for the Protection of Fur-Bearing Animals in its mission to offer alternatives to fur and nonlethal solutions to wildlife conflict.
You can also read more about this incident here.