Why Rescue Dogs Make The Best Service Dogs Of All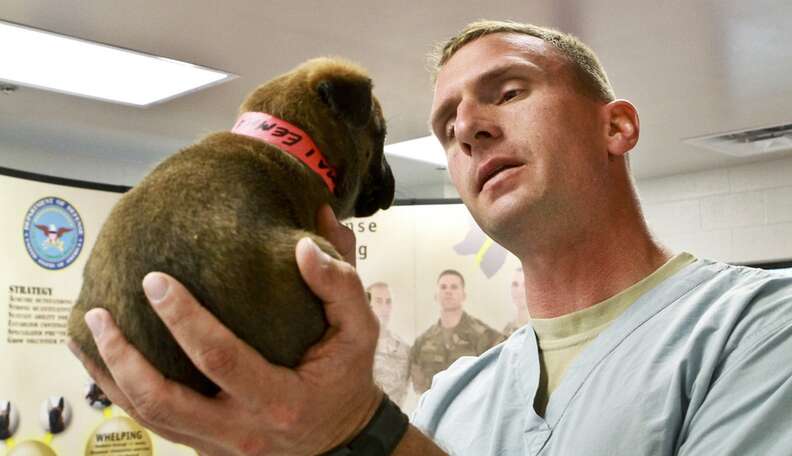 <p>The US Army / <a href="https://www.flickr.com/photos/soldiersmediacenter/6840733163" target="_blank">Flickr</a> (<a href="https://creativecommons.org/licenses/by/2.0/" target="_blank">CC BY 2.0</a>) </p>
<p>The US Army / <a href="https://www.flickr.com/photos/soldiersmediacenter/6840733163" target="_blank">Flickr</a> (<a href="https://creativecommons.org/licenses/by/2.0/" target="_blank">CC BY 2.0</a>) </p>
We've all seen the adorable pictures of service puppies: toddling around in their junior service vests, being profiled in television stories, and countless magazine articles and websites - just like the one running in The Dodo's "21 Very Snuggly Service Pupplies in Training." Here in the Washington DC area, one of our local papers recently published an article about how a bred puppy from Canine Companions for Independence had been trained as a therapy dog for a young woman struggling to overcome sexual abuse. ("Raising Puppies for Lives of Service," Jan. 29, Washington Post, Local Living/Fairfax).
I can't imagine anyone not supporting the idea of dogs assisting victims of sexual abuse, as reported in this article. However, I couldn't help but wonder if breeding puppies to address one serious issue isn't contributing to another equally serious - pet overpopulation.
Through my work with The Shiloh Project, I have worked with rescued dogs as therapy dogs with juvenile abuse victims and offenders and other at-risk youth for over 20 years, and I can say from experience that there is nothing inherently unique a purebred puppy can offer to abuse victims that a thoroughly temperament-tested adult rescue dog can't. In fact, my experience strongly suggests the opposite - abandoned, hurting and abused individuals identify in a special way with dogs that have also been abandoned, mistreated and/or neglected.
Ralphie awaiting rescue in an animal shelter in Georgia.
Ralphie in his "job" as a Shiloh Project therapy dog, working with juvenile victims, offenders and other at-risk youth.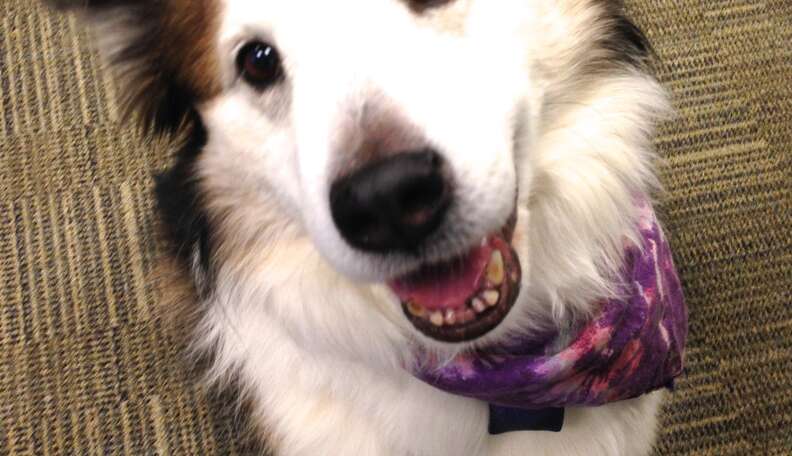 Sharing a tender moment with a young woman in a residential facility.
Approximately 5,500 dogs are killed every day and the majority of these dogs are under two years old and adoptable. They include purebred Labs, Golden Retrievers and German Shepherds, along with a multitude of well-tempered and intelligent mixes that could be trained to be wonderful therapy, service and search-and-rescue dogs. Just take a look on Petfinder.com. I just did a search for Labrador Retriever puppies and I got 3,401 matches. That is just the puppies. If you include adult Labradors the number is close to 20,000.
There are groups that choose to train homeless dogs for those in need, such as:
Freedom Service Dogs, INC.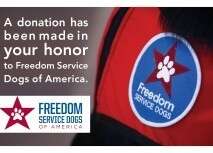 and
Service Dogs, Inc. - Helping Texans for over 25 years!
Imagine the difference Canine Companions for Independence could make by training rescue dogs: helping to reduce pet overpopulation (and the lethal means normally used) while providing service and therapy dogs to those in need.