Looking for some beardspiration? These whiskered wonders of the world have been rocking fine facial hair since long before Martin Van Buren perfected the mutton chops. Behold and be jealous: here are the animal kingdom's mightiest mustaches and beastliest beards.
1. This amazing titi monkey and his flaming bushy red beard was first discovered by scientists only 4 years ago.
[Source]
2. Impeccable grooming and undeniable gravitas combine in this snazzy Schnauzer.
[Source]
3. As the national animal of Pakistan, this markhor and his flowing floor-length facial hair is among the world's finest.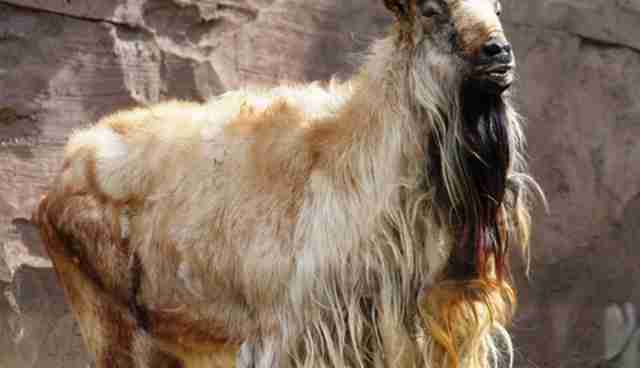 [Source]
4. With bodacious whiskers like these, any animal would be proud to say, "I am the walrus."
[Source]
5. The Emperor Tamarin's distinguished chops feature a delicate curl and a sophisticated white hue.
[Source]
6. This kid proudly demonstrates where the glorious goatee gets its name.
[Source]
7. Don't be deceived by this fellow's innocent grin: the pagona bares his bountiful beard when really, really angry.
8. The Bornean bearded pigs don whiskers that are reminiscent of a Civil War general. But yes, sir: it suits them.
[Source]
9. Sometimes even zebras need to flaunt a little fluff.
[Source]
10. Even as calves, the magnificent Highland cow sports some sweet shag.
[Source]
11. The Pallas' cat's distinguished white whiskered wisps put all imitators to shame.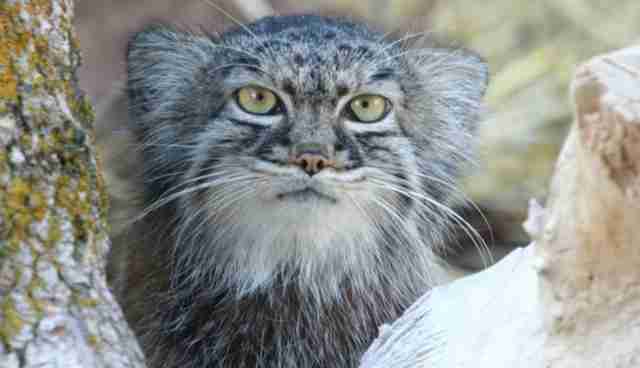 [Source]
12. The Bearded Barbet's bright burst of feathers is pretty boss.