Twitter Account Shows Exactly What You'd Look Like As A Dog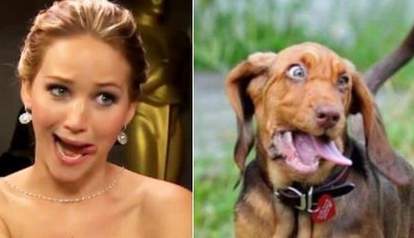 <p><a href="https://twitter.com/YouAreDogNow/status/689843968213782528" target="_blank">Twitter/YouAreDogNow</a></p>
We've all thought about it before: the long naps, the endless affection, the lack of any real-world responsibility - dogs lead pretty awesome lives. The sad news is, we aren't dogs. But we probably have a fair idea of what kind of dog we would be - a majestic golden retriever, a regal Great Dane or even a yappy Chihuahua.
However, nothing beats the accuracy behind your new favorite Twitter account, YouAreDogNow.
This account is a newfound hero of the social media platform. All it takes is a follow and the shared picture of your face before its creator pairs you with the perfect image of your canine counterpart.
Whoever runs this brilliant account is currently anonymous (but we'll update you as soon as we find out). It seems as if the account started just this month, but already sports a following of more than 30,000.
For now, we're just impressed by the level of detail each doggy twin brings to the table. Right down to the background ...
... tiara ...
... and hair.