Sergeant Grumbles, affectionately known by his family as "Grump," is capable of some pretty impressive stretches - and has more core strength than most humans, it turns out!
Whenever Grump's paws get tickled, he knows exactly what yoga pose to do to keep his toe-sies away from prying fingers.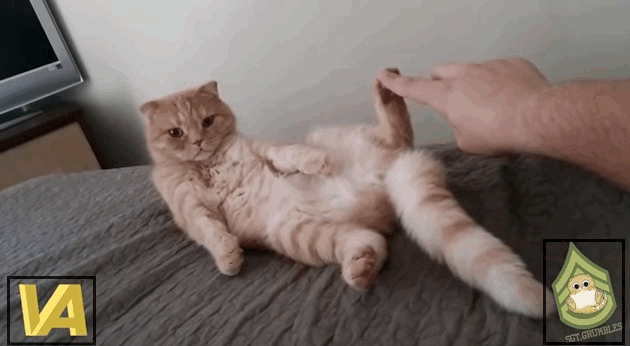 If Grump taught a yoga class, this pose would definitely be called the 'Upward Cat.'
Just look at that focus! Grump probably has abs of steel.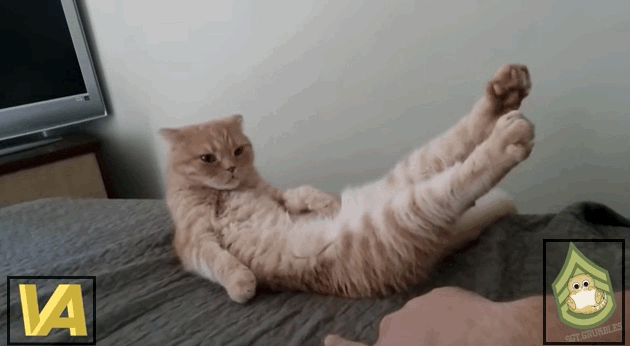 He eventually decides to let his legs rest in a sultry relaxing pose, because that's just how he rolls after a solid stretch!
Watch the master yogi at work below: