Watch out Kylo Ren cat, you've finally found the perfect adversary.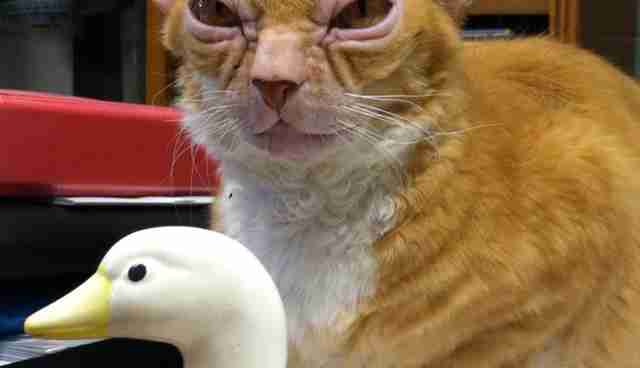 This cat's distinct eyes and lack of fur around his face give him a perpetually wise look resembling that of a certain "Star Wars" character.
"He was caught in a trap and, when they brought him around to my office, I said, 'He looks just like Yoda,'" Irene Grace, director of Christian County Animal Shelter in Kentucky, told The Dodo.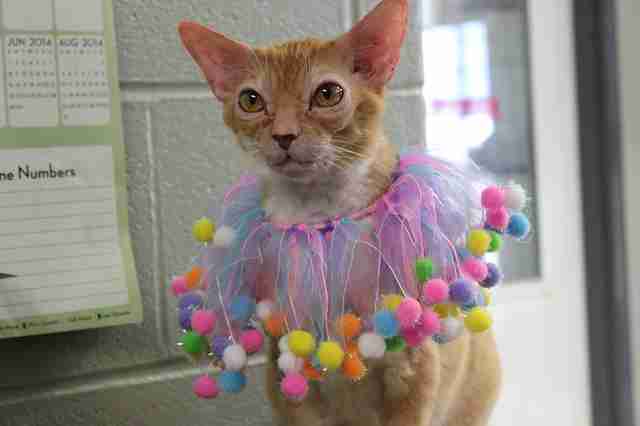 Upon Yoda's arrival at the shelter in April 2013, when he was just 6 months old, Grace said, staffers believed the cat's odd looks were a result of inbreeding.
However, as he grew older, the shelter's staff came to different conclusion.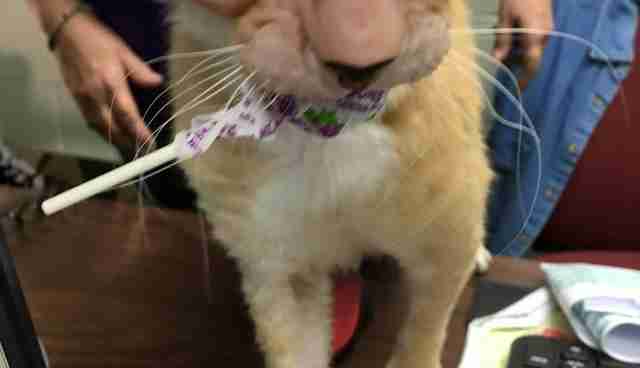 Then they made him a permanent resident at the shelter.
As it turns out, Yoda is likely the offspring of a couple of different cat breeds. "After awhile, we realized that, probably, he's half sphynx and half Cornish rex," said Grace.
Now, take a look at Yoda again ...
... and suddenly it all makes sense.
As the official "mascat" of the shelter, Yoda doesn't actually have any official duties - because, well, he's a cat - and therefore makes his own daily agenda, Grace said.
The only thing he does consistently is catch mice.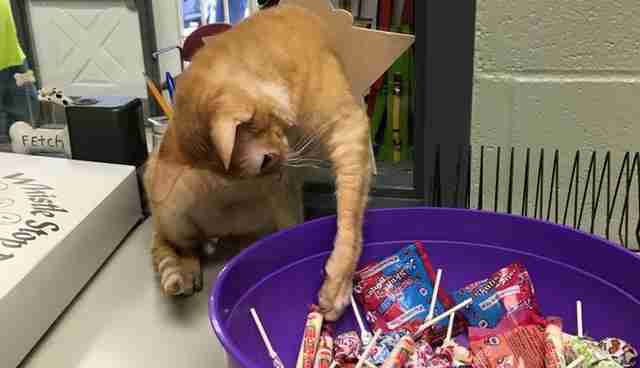 Living up to his namesake, Grace described Yoda as an "old soul" and one of the most loving animals she's ever met. "And I've met a whole lot of animals because I'm the director of an animal shelter," she added.
Yoda was very close to the shelter's former dog mascot, Macy, and when Macy passed away last January, he was devastated.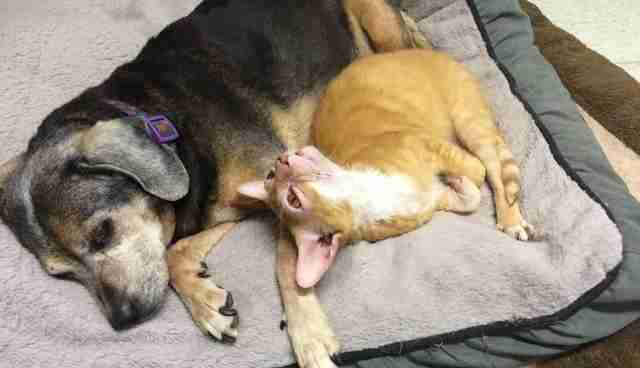 Thankfully, Yoda's overcoming the loss of his friend by striking up a friendship with Roscoe, the shelter's new dog mascot.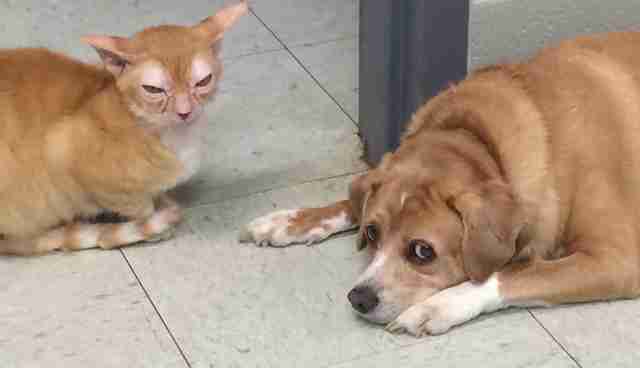 Roscoe's previous owner brought him to the shelter because he seemed sad - and his weight likely had something to do with it, according to Grace. Roscoe was extremely overweight and had a lot of trouble moving, but, since his arrival at the shelter, he has lost 12 pounds and now follows a strict diet, she said.
Yoda has no trouble making friends with other people, in addition to other animals at the shelter, according to Grace.
He has a sixth sense for reading emotions as well.
Grace said that whenever she's feeling stressed, Yoda is always quick to find her, no matter where she is in the shelter, and give her the comfort she needs.
"He'll just talk to me, purr and make me laugh," Grace said. "He's just such a compassionate guy. I don't know how else to put it."
You can keep up with Yoda's adventures as a Jedi cat master on Facebook.
Check out this video about Larry, a cat so matted he had to be shaved down and who now looks like a little lion: