Another Reason Australian Shark Cull Needs To End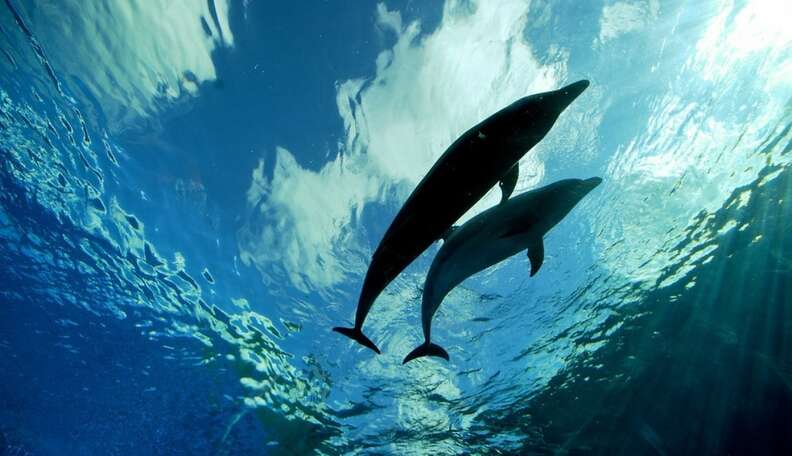 <p>Flickr, <a href="http://www.flickr.com/photos/laprimadonna/">LaPrimaDonna</a></p>
A dolphin has become the latest casualty of the controversial shark cull in Australia, after it was found caught in nets meant to keep sharks away from the beaches, according to International Business Times.
A representative for NSW Parks and Wildlife Service claimed that surf lifesavers found a dead dolphin in shark nets off Newport Beach. Officials are still investigating how the dolphin died. Fisheries officials have removed the animal and sent it to Taronga Zoo for further examination. The unnamed spokesman said dolphin deaths in nets were "not common at all."
The news comes in the wake of several high-profile protests that have demanded the cull, which is meant to lessen the number of attacks on humans, be cancelled. Last week, over 4,000 protesters descended on the beaches of Perth. Over the past three years, seven people have been killed by sharks in Western Australia.
Southern Australia, conversely, has refused to implement shark culls:
Acting Environment Minister Leon Bignell said shark culling will only lead to the destruction of other marine life. Mr Bignell described shark-baiting as something that "doesn't make sense.
Many scuba divers have agreed, saying that the cull, which uses bait to draw sharks in to shoot them, will actually increase attacks on humans. Says the Guardian:
Scuba divers who spoke to Guardian Australia said the policy would also heighten the danger to humans, rather than decrease it, by encouraging sharks closer to shore in search of the bait.
Natalie Banks, who has dived near Rottnest Island for the past eight years, said the baited lines would cause her concern for her own safety. "Before, there was no fear because the statistics on shark attacks are so low, but now there is bait there, it's very worrying," she said. "A lot of scuba divers feel that sharks will be attracted to the bait lines and there will be more shark attacks as a result, on people who are diving, swimming or surfing.
Support Our Sharks has a great list of petitions geared at ending the Australian shark culls.