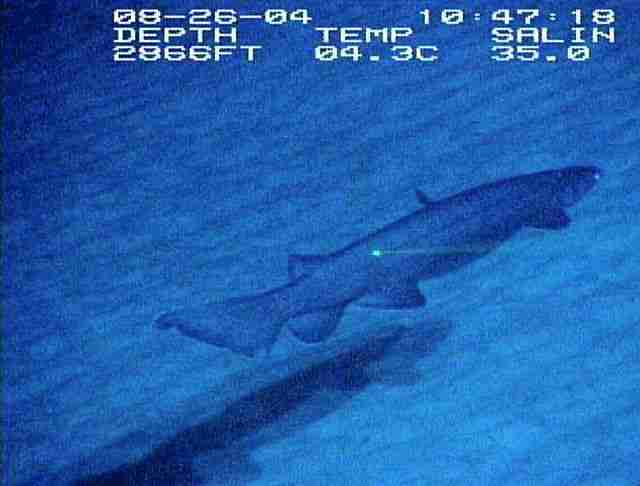 And, despite the decade since, much of the frilled shark's life - which takes place hundreds of feet below the ocean's surface - remains a mystery.
Marine biologists do, however, have a few ideas about the creature's unusual teeth. The rows of spiky dentition aren't simply built for catching hold of squid, one shark expert tells Wired, but a shark could use them to lure prey toward his mouth. We may not think these fish are cute, but they know at least one thing about style: A toothy white smile pops in the dark, and makes us all want to come a little closer.
This post has been updated to include details of the shark's capture.