Lab Chimps Retired ... To Irresponsible Zoo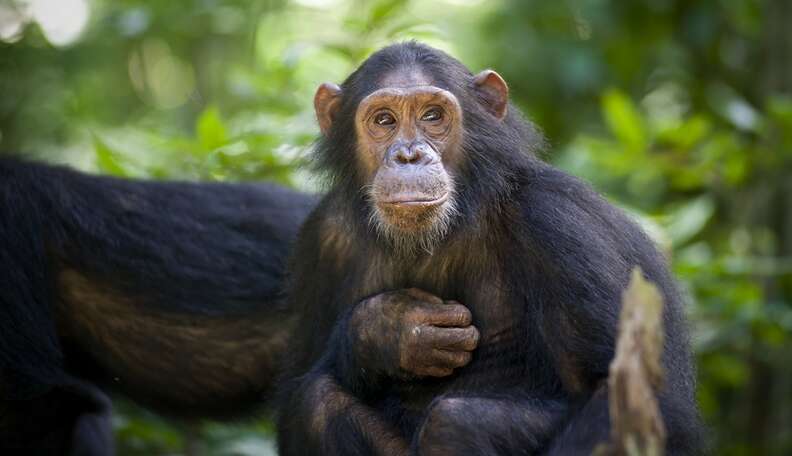 With the end of an era of invasive experiments on chimpanzees at hand, and the National Institutes of Health aiming to retire the vast majority of its government owned chimpanzees to the national chimpanzee sanctuary, the three laboratories that house privately-owned chimpanzees are no doubt considering their options for the 400 or so animals they own. As a consequence of the recent US Fish and Wildlife Service decision to list all chimpanzees as endangered, including captive chimpanzees, these facilities now have limited options when it comes to the use of chimpanzees. And when they do choose to transfer them, or cause them harm, there's a public record and comment period, so that interested parties can weigh in and influence the outcome.
None of these institutions have sought approval thus far to conduct experiments on chimpanzees since the redesignation of their status on Sep.14. It's clear, however, that there's no future in invasive experimentation on chimpanzees, and they see the writing on the wall as well as the letter of the law. Inevitably, that means these institutions are looking to offload the animals, since chimpanzees are very expensive to care for and will not produce any revenue.
We are concerned about a plan that's surfaced to transfer chimpanzees to an unsuitable location. Yerkes National Primate Research Center, a laboratory located in Atlanta, is seeking to transfer six female and two male chimpanzees to an unaccredited zoo in England called Wingham Wildlife Park. This substandard exhibition facility has not previously managed a group of chimpanzees, and has not demonstrated that it has the financial capacity to provide care for the chimpanzees. Worse, Wingham Wildlife Park allows the public to have physical contact with exotic animals for a fee - a dangerous situation for both humans and the animals.
Exporting the chimpanzees to an unaccredited zoo would not enhance the survival of the species in the wild, as required by the Endangered Species Act, and it will be difficult for this transfer to occur legally.
The HSUS is submitting comments to the US Fish and Wildlife Service and notifying chimpanzee experts, conservation organizations, and the public so that they can weigh in, too. We believe that Yerkes should assume responsibility for proper placement for its chimpanzees, and provide financial support to any accredited sanctuary that accepts them.
Please take a moment to contact the US Fish and Wildlife Service to urge the agency not to allow Yerkes to move forward with this plan. And please contact Yerkes and ask its leadership group to work with an accredited sanctuary in the US to retire the chimps.
It's time to give all of these chimpanzees the retirement they deserve, and the laboratories responsible for creating and using these colonies of chimpanzees for research must play a role. An ugly chapter of our relationship with our closest relatives is closing, so let's make sure nobody does anything foolish or inhumane just as we are poised to enter a new and better era for chimpanzees.
Tell the USFWS to stop the Yerkes Lab from abandoning its chimps.