People Are About To Kill Entire Families Of Coyotes For A 'Contest'
It happens all the time — but this is one you can help stop.
There's no limit to how many coyotes will be killed this weekend if an annual coyote killing contest - in which coyote mothers and nursing pups are fair game - is allowed to go on.
"The point typically is to kill as many coyotes as possible, and cash prizes are often awarded for the team that kills the most coyotes, the team that kills the biggest coyote, etc.," Andrea Santarsiere, senior attorney for the Center for Biological Diversity (CBD), told The Dodo. "There are no restrictions on killing coyote mothers or young pups. In fact, hunters are often seeking to kill females in their attempts to 'control the population,' which they have been led to believe is necessary."
These contests are widespread across the west and midwest, and some also take place on the East Coast, Santarsiere said: "Because coyote hunting is not regulated in many states, coyotes are an easy target for these types of contests."
But there's a chance to stop this particular contest, called the "Wyoming Coyote Classic," which is set to take place this Saturday, January 7, in Rock Springs, Wyoming. A second contest is scheduled for a few weeks from now in the same area.
Believing that they are helping to promote "predator diversity," last year's participants in the contest took the lives of 91 coyotes, according to the contest's Facebook page. Studies have shown that killing predators to control the population can actually backfire, increasing the population. After a coyote pack's dominant male is killed, the number of pups born to the pack can double, researchers have observed.
The organizers of this particular hunt, which will take place partially on federal land, didn't get the proper permits from the Bureau of Land Management (BLM). This means that the legality of the hunt is questionable, according to a coalition of animal advocates from several organizations, including CBD, the Animal Legal Defense Fund (ALDF), Good Wolf, Project Coyote and WildEarth Guardians - and they're hoping this loophole means this is one cruel contest that they can stop.
"These killing contests engage the very issues BLM's permit requirements are designed to manage," ALDF executive director Stephen Wells said in a statement. "BLM has required hunting contest organizers to obtain permits in numerous other instances and there's no reason these contests should be treated any differently."
But BLM says that, because the hunt starts and ends on non-federal land, the organizers don't need a permit. "The Wyoming Coyote Classic does not require a permit from the BLM because the private event does not originate and end on public lands, nor is there a predetermined route that ensures participants will use BLM-managed areas," BLM spokeswoman Kristen Lenhardt told Buckrail.
It seems a pretty thin defense - especially when the lives of whole families hang in the balance.
To add your voice to the animal lovers saying that this cruel and legally questionable contest should not take place, click here.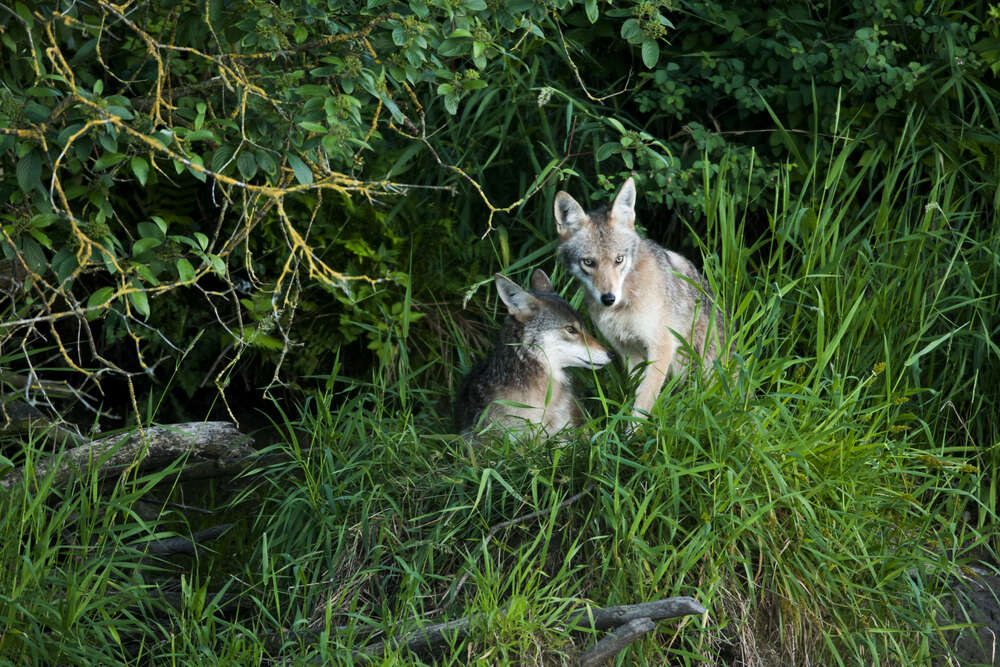 Neither the BLM nor the organizers of the contest immediately replied to The Dodo's request for comment.