[Editor's Note: This story is part of our Story Behind The Shot series. Got a great shot? Got a great story? Join The Dodo and tell us about it.]
It was my birthday last Thursday so i thought I'd go to the Lake District for a few days before really starting to work at developing the photographic studio. Didn't get there till after dark and went for a few birthday beers so when the alarm went off at 6am and I could hear the rain, I abandoned the idea of a sunrise shoot and went back to sleep. When I got up it was still grey so decided to go to Hodge Close Quarry as I remember it being a dramatic place from my climbing days. When I got there it had significantly brightened up and took the following shot across the main quarry section.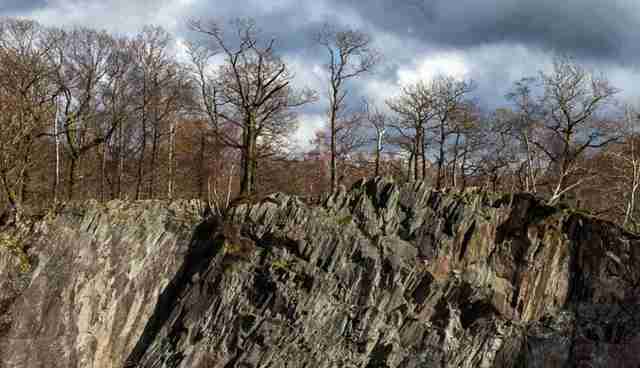 I then had and idea for a shot with dangling my legs over the main drop and using the 15mm Zeiss to create a dramatic effect.
I was with my friend Phil and we tried to find Cathedral Quarry but after walking around for about 2 hours we gave up and went to Tarn Hows for a recci. We walked up the hillside and I spied a few Erdwick ewes playing near a ridge so decided I would try to frame them with the Langdale Pikes in the background. It was the middle of the day and the light was harsh but I enjoy trying to combine landscape and animals.
I worked out how to get Cathedral Quarry from Little Langdale and headed there. This place is definitely worth checking out. Lots of possibilities. I think you are best there in the afternoon when the light can spill the top of the cave. The below shot was from the far side of the pool to create reflections.
Whilst in the cave we had a surprise visitor of a friendly robin I so wish I'd taken some food with me to feed it. It would not leave us alone!
The following day sunrise was a washout again so I headed to Leighton Moss to see what was around. Not a lot by all accounts! Otters had been seen but not by me. I did see a posing tree creeper though...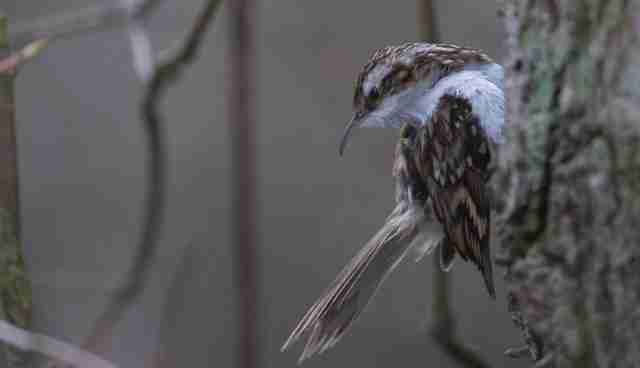 Phil promised my a visit to his Windermere jetties so at sunset we headed to the lake shore and I did a cheesy jetty shot - when in Rome...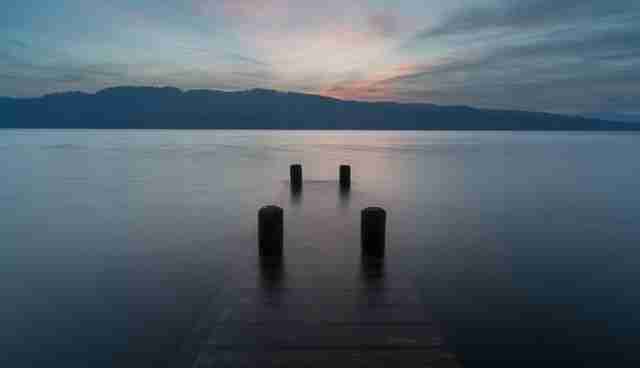 The following morning again the conditions where not conducive to good photography so I though I would try to find some red squirrels on my way home. What a good move I had the most fantastic experience. I arrived in a woodland and literally had 4-6 red squirrels running around me for 3 hours. I've not had chance to go through all the photos yet but some of the ones that jump out at me (no pun intended) are below. I didn't have my best lenses for this job with me so I took my 800mm and also at the last minute took my 100mm macro. The 800mm is to long really for these subjects and its f5.6 and the woods are dark. The squirrels started coming within about 4 meters so I was having to move back so there weren't within the minimum focusing distance. So I switched to my macro lens and lay in the mud. Had the camera set on iso 3200 and ranged from f3 to f4 to get enough shutter speed. I'm not sure what my aftershave was but these squirrels had no fear of me at all.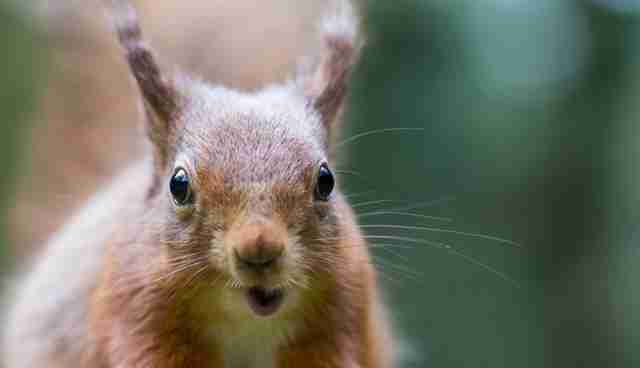 Ever wondered what a forest looks like reflected in a red squirrels eye?
So all in all a fantastic weekend. Now back to painting that studio. Well that and a bit of snake photography....