13 Wrinkly Dog Burritos To Keep Everybody Cozy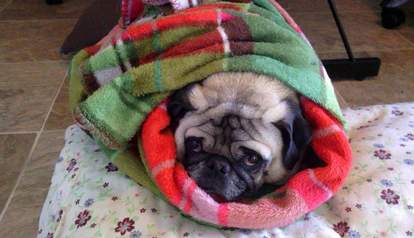 1. "I am a blanket larva. Soon I will be a beautiful blanket butterfly."
2. "Sorry. This cozy cocoon is for pugs only, Human."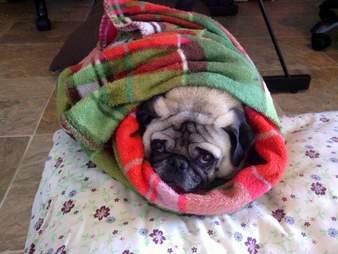 3. "Pink can be tough, too, you know."
4. "Not only am I warm, but I also kind of look like a wizard. Win-win."
5. "The key to sweet dreams is a princess blankie. Obviously."
6. "I can easily blend into blanket piles - once I've engaged MAXIMUM WRINKLE MODE."
7. "No, no, it's fine, Human ... this is just the most measly blanket I've ever seen in my entire life."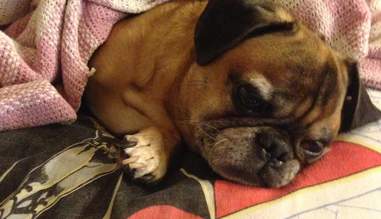 8. "Oh, this is awkward. I, uh, actually can't use my paws when I'm encased in this fortress of warmth - could you change the channel for me?"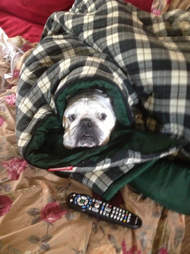 9. "Me? Oh, nothing, just a full day of blanket burrowing ahead."
10. "Sorry, we can't get up right now. We're too worn out from all this snuggling."
11. "When they say 'snug as a bug in a rug,' what they really mean is 'snug as a bulldog in a blankie nest.'"
12. "Thank you for rolling me into my burrito form, Human. You may leave me now."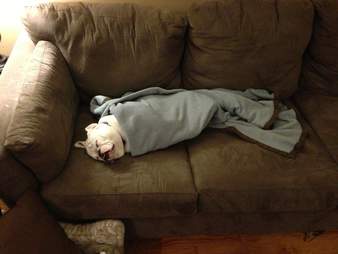 13. "I ... yes, I took all the warmth. I'm not sorry."
Just a warning, dogs: Cats love to steal that sweet blanket action.