Benny the dog has been waiting all December to help with unwrapping gifts, and finally, that day has come! Benny sets about helping his small human friend open his present, artfully ripping off the wrapping paper like a pro.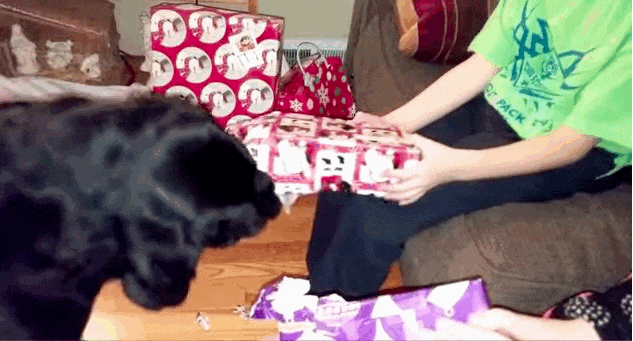 They say that slow and steady wins the race - and if that's the case, Benny is definitely winning this Christmas unwrapping race. After all, what's the rush? Taking off the paper is the best part! Video uploader Dustin Thomas comments that "(Benny) is very gentle and will only help if asked. For him, unwrapping is the gift!"
At last, Benny's task is completed. Now his human pal can enjoy a new puzzle, and Benny can take satisfaction in a job well-done!