Baby Pig Is So Scared On Way To Slaughter She Decides To Save Herself
Now she's HUGE — and loves belly rubs!
Wombat the pig must have known exactly what would happen to her if she'd stayed on the stock truck. She - and the other pigs packed in with her - were headed for the slaughterhouse.
As the truck barreled down a highway in Western Australia, the 4-month-old pig squeezed through the slats and tumbled onto the road. People driving behind saw Wombat jump, and they slammed on their brakes and pulled over.
They were surprised to find that the pig was still alive.
The kind people scooped Wombat up and took her to Mandurah Wildlife Rescue, a veterinary hospital and rehabilitation center, to get help. Wombat had some pretty serious injuries - she'd fractured her snout and eye socket, and had severe internal bleeding.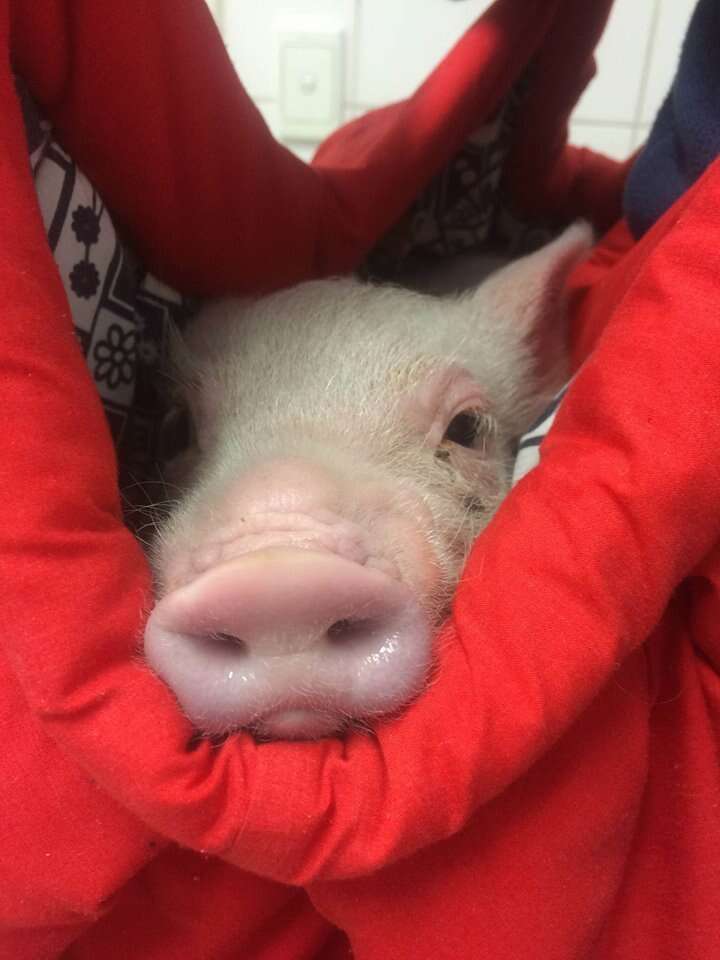 A vet team at the rescue center helped Wombat as much as they could. Even so, she nearly died on the first night in their care, according to Rachael Parker, the founder of Greener Pastures Sanctuary.
But Wombat pulled though. Over the course of two months, she got better and better.
She got bigger, too. When she first arrived at the rescue center, she only weighed 6 pounds. By the time she moved to her forever home at Greener Pastures Sanctuary, Wombat was over 88 pounds.
Wombat is a big pig now, and she will always have a crooked snout and jaw, as well as a scar on her chin. But her new family at Greener Pastures Sanctuary couldn't love her move.
"She is the sweetest, most gentle pig you could hope to meet," Rachael Parker, the sanctuary's founder, told The Dodo. "She is our go-to piggy when we have kids, elderly people or people with disabilities come to visit. She loves a belly rub and will come waddling over to whoever enters her paddock and will flop down onto her side asking for one. She often lies down and my kids will lay on her cuddling and kissing her for ages. She would lay there all day I think!"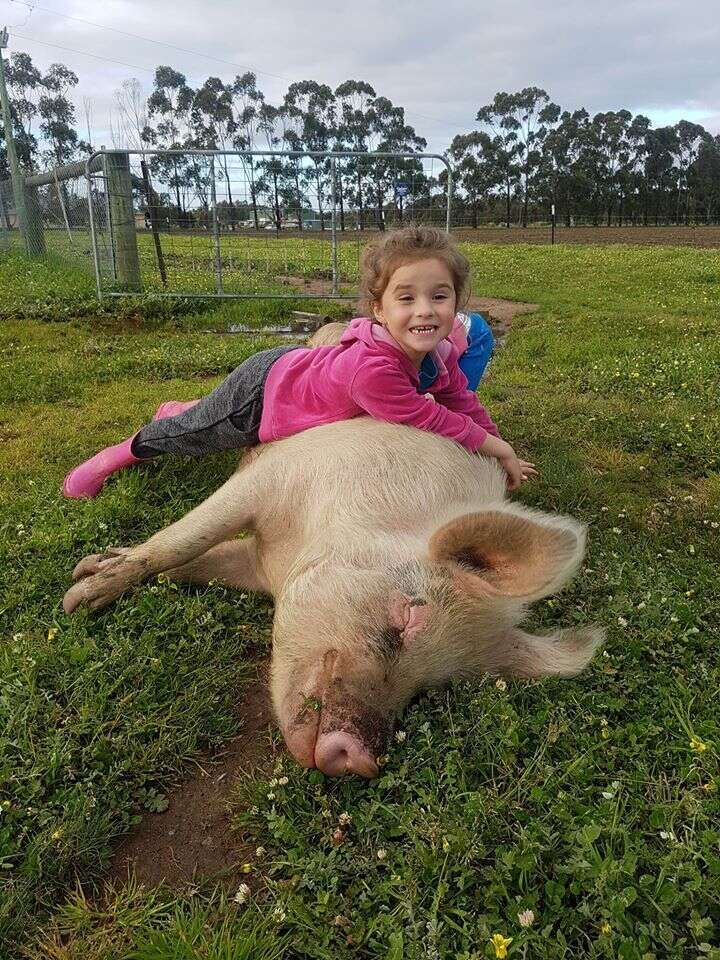 "My favourite thing about her is her wonky nose and the way her tongue flops out when she sleeps," Parker added.
While Wombat holds a special place in Park's heart, she's quick to point out that every pig is as special as Wombat.
"Wombat is every pig," she said. "She is no different to any pig on any truck. She just took a leap of faith and lived to tell the tale. They all want to live and they all want to be loved and I dare say they all know that nothing good comes to them at the end of that truck journey."