When Odi died, he left a huge, pig-shaped hole in Ksenija Kutlačić's heart.
To deal with the grief she felt after losing the pig she loved, Kutlačić decided to write an ode.
"May you find the softest soil, Odi," Kutlačić wrote in a touching Facebook post. "It was an honor and a joy to know you. Rest in peace, my friend."
Odi had come into Kutlačić's life in August 2014, while Kutlačić, her husband and their two young sons were living outside Ljubljana, Slovenia. They'd started a kind of farm, growing their own vegetables, and they had cats and chickens.
Then, they decided to get a pig.
A family friend told them about a farmer selling baby pigs for their meat, or "odojke" in Slovenian. While Kutlačić and her family had no interest in eating a pig, they decided to go and have a look.
"We did not choose the pig," Kutlačić told The Dodo. "He came and started licking my hand. We hugged Odi and took him to the car."
Odi quickly settled into his new home with Kutlačić and her family.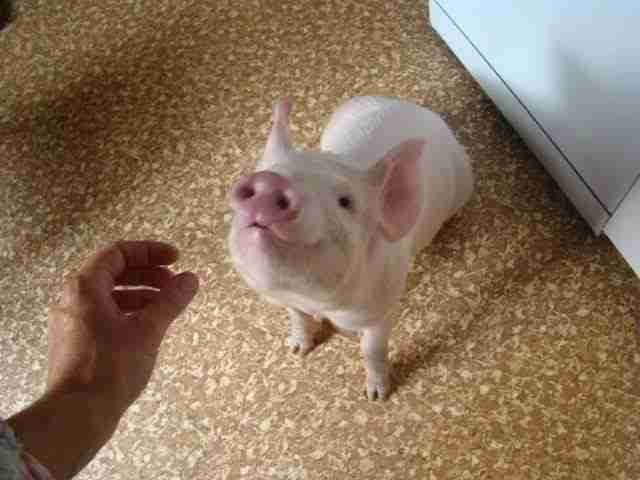 "In less than 24 hours, before I even realized what was happening, he fought his way into more than just my lap - he fought his way into my heart," she wrote on Facebook. "He filled it with love. In the process, he also filled up all the space on the couch as well."
"He learned to play fetch with a stick, and then trade it in for pancakes," Kutlačić continued. "Pancakes - clearly the best thing in the world! It wasn't long until we gave in to his wishes and built him a little fenced pasture outdoors. From that moment on, he dug through the seasons, be it sunny, be it rainy."
It wasn't just people with whom Odi bonded with - he also grew close to the family's cats and chickens. By this point, the Kutlačić family had started their own animal sanctuary called Koki.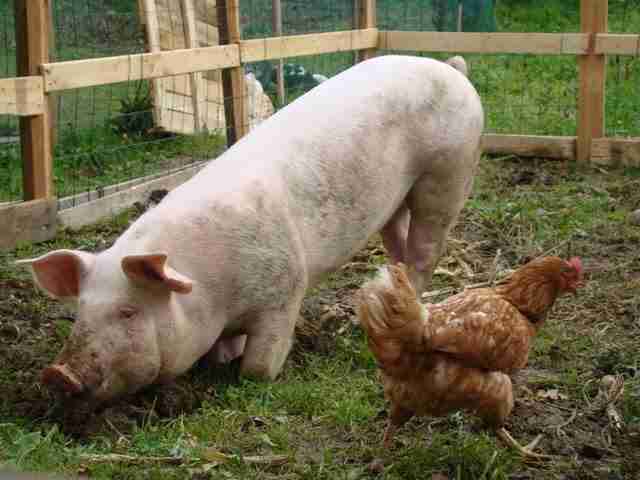 "He was a friend to all of us," Kutlačić said. "He loved the chicken Frida very much, and she loved him back. When he was digging, she was stealing worms from the earth."
After about a year, Odi got sick with a disease that took away movement in his legs.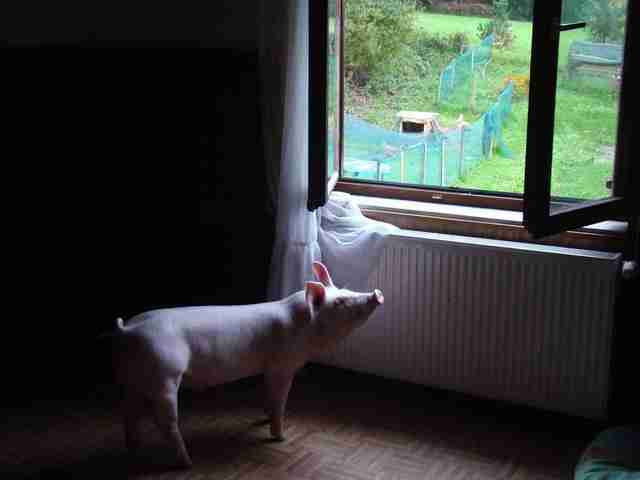 To help Odi cope, the family moved him into their house.
"When snow fell, we brought winter to him," Kutlačić wrote in her tribute. "We brought snowballs inside and apparently he thought they were pancakes - he attempted to eat quite a few. Who needs legs when, in your mind, you're capable of flight? Come spring, we dug up some roots, shoveled in some dirt, planted a few plants and, once again, the outdoors came to him. The summer sun caressed his body through the window."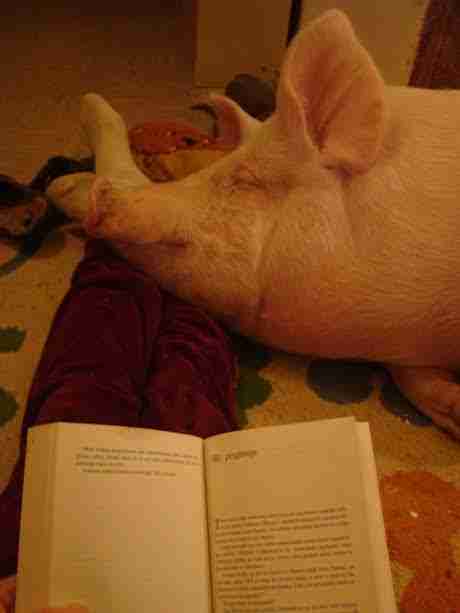 "We knew that this moment would come," Kutlačić said. "I was calm in my heart, because he died the way I hope I will die when my time come."
No one will ever be able to replace Odi, but Kutlačić found tremendous comfort in writing about him.
"They say no one leaves this world without first fulfilling the mission he was sent here for," Kutlačić wrote on Facebook. "In the three years I had the pleasure of knowing him, he showed me the deepest depths of his soul - a privilege I dare say I will never have the pleasure of experiencing again. With any animal or human."