Woman With Autism Only Speaks When She's Around Black Cats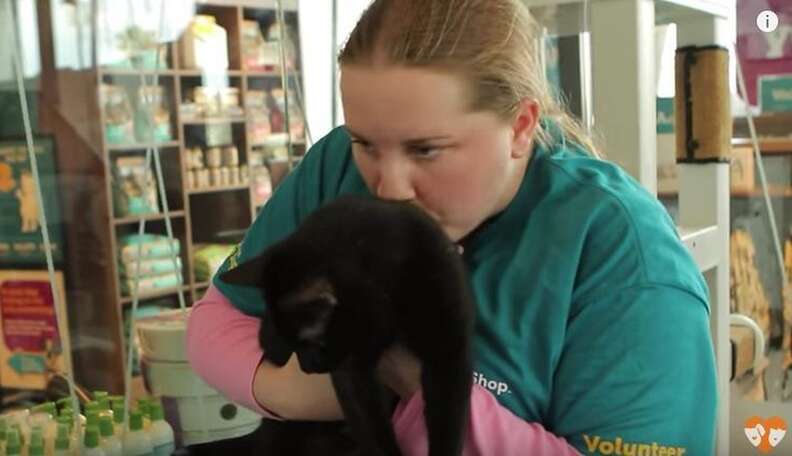 Jordan mainly went without speaking for the last 10 years - today, she's found her voice.
Jordan's nonverbal behavior was not a choice, however. The 22-year-old woman has autism, and often has trouble expressing herself to the world around her. Except, that is, when she's around cats. Specifically black cats.
In 2006, Jordan (whose last name was not revealed) arrived at Mychal's Learning Place, a nonprofit organization that provides services for children and adults with developmental disabilities. In partnership with Adopt and Shop, an animal rescue and retail store, volunteers from Mychal's get the chance to spend time with animals.
But the benefits can be mutual. When Jordan volunteers, she gets to play with adoptable cats, providing socialization and stimulation for them, and also for her.
"She has shown lots of improvement and continues to improve on her communication skills," Alicia Galindo of Mychal's told The Dodo. "We first discovered her love for cats when she began to draw pictures of black cats."
Jordan used to have a black cat named Gracie who passed away, which likely contributed to her special bond with the animals at Adopt and Shop. When the center noticed how excited Jordan got about black cats, they found a way to make them a bigger part of her life.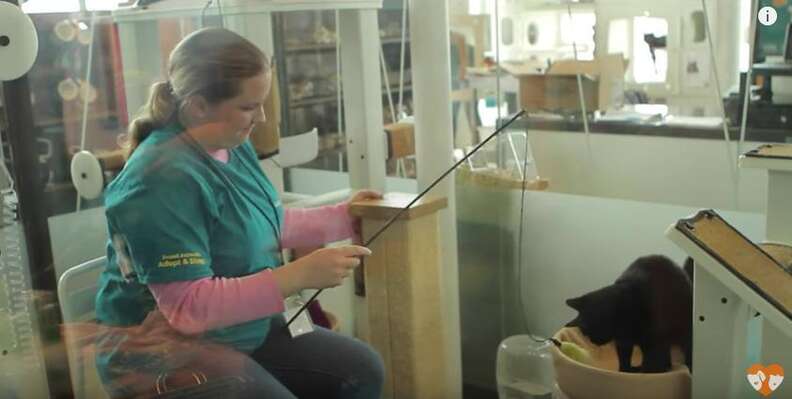 "When she began volunteering at Adopt and Shop two years ago, we realized her love for black cats was exceptional," Galindo said. "Jordan is a lot happier when she knows she will be visiting the cats."
Not only do black cats make Jordan insanely happy - they also help her speak.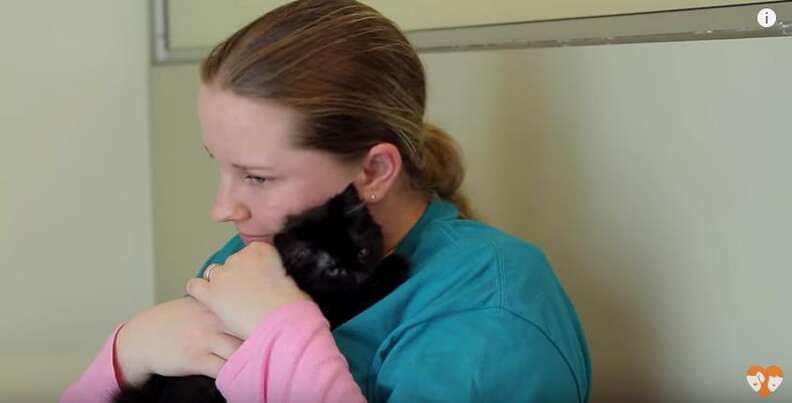 "Her verbal skills have improved greatly. When she is around cats, she loves talking to them," Galindo said.
Jordan went from being almost completely nonverbal to finding her voice, all thanks to the love of her new friends.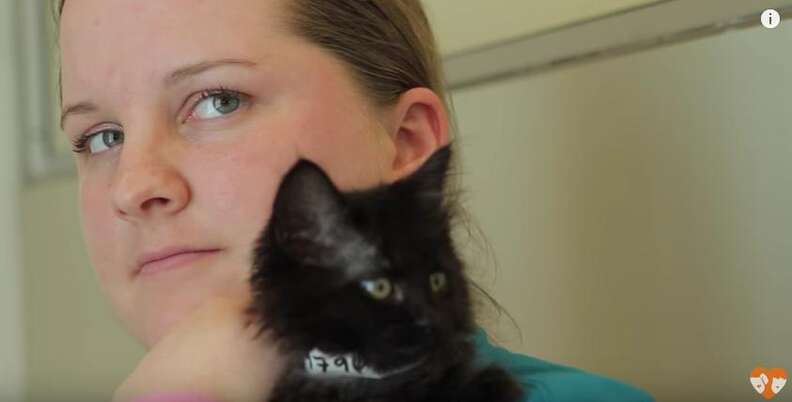 Check out the full video of Jordan with her cats below: