When Allyn Sweet lost her home in June 2016, she was faced with a difficult question: Where was she going to live with her animals?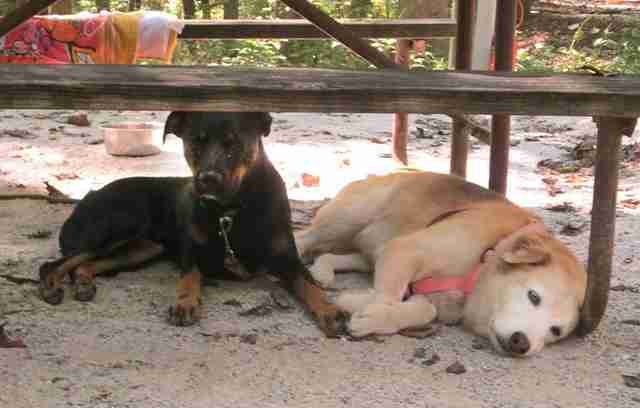 While struggling for many years with major depressive disorder, Sweet had been unable to work. She received a small disability stipend each month from the government, but it wasn't enough to keep a roof over her head. Once the money ran out, Sweet, her daughter, Skylar, and their six pets found themselves without a home.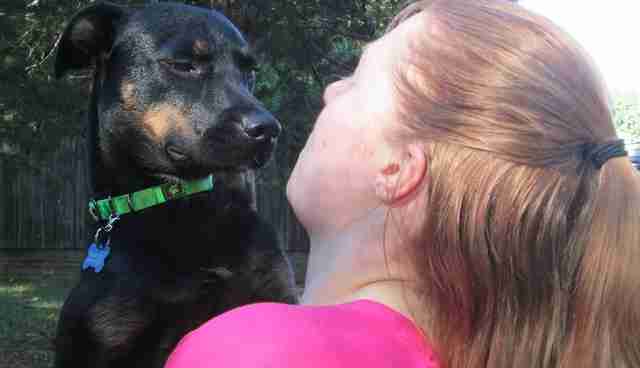 Checking into a shelter would mean putting their pets - three dogs and two cats - in boarding, which would be quite expensive, or giving them away to new homes. For Sweet, this simply wasn't an option.
"We need our critters," Sweet told The Dodo. "They are a huge emotional support. It helps to have them to snuggle up to."
Ariel is a 10-year-old shepherd mix born to a dog who was rescued during Hurricane Katrina. Sweet's neighbors took the mother in, not knowing she was pregnant, and Sweet took in Ariel once she was old enough to be adopted. She is a loving pup, protective of Sweet, and definitely the alpha of the pack.
Sweet adopted Vici, a 5-year-old Blue Russian mix, from the Maryland SPCA and, later, Isabella, a 3-year-old grey and white longhaired cat who was being bottle-fed at a local veterinarian's office.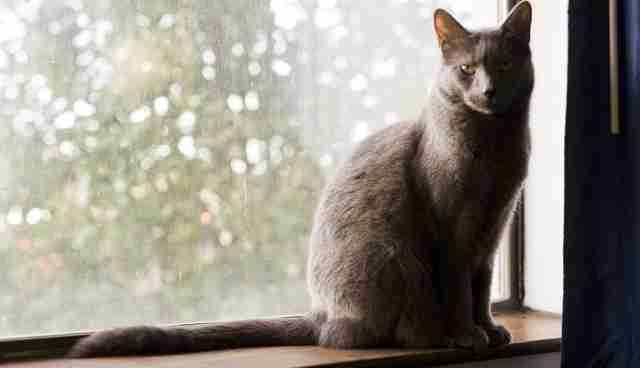 Bentley, a shepherd Rottweiler mix who was rescued from a high-kill shelter in the south, is the youngest member of the Sweet family at 1 year old. He's a timid, submissive guy who really looks up to his big sister Ariel to learn how to socialize. Sweet's family recently celebrated Bentley's birthday with what Sweet calls a "stuffie" - a large stuffed animal just for dogs to rip apart.
Sweet decided to board the animals at the veterinary clinic where Skylar worked for the first few weeks after the family lost their home, while she and Skylar bounced between hotels and family members' couches. Unfortunately, this was neither financially nor emotionally sustainable. The animals were doing poorly in boarding and not eating as much as they normally would.
Vici was showing aggression and scaring the workers whenever they would try to take care of him, while Isabella was very fearful. And of course, the stress of being away from her pets was taking its toll on Sweet as well.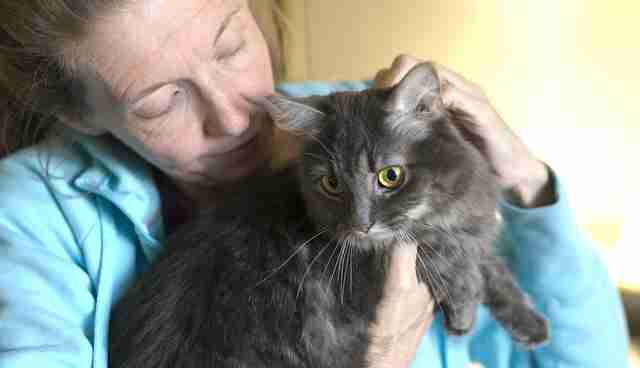 So, in July, she took her animals back from boarding and the family began staying at a local campground. Sweet had to spend what little money she had left on a tent, but received donations of a hot plate, cooler and water jugs from friends and fellow campers.
Vici and Isabella, who were previously indoor cats, are now "tent cats." They have done well while living in the tent, and Sweet says she has even seen fellow campers with cats on leashes at the grounds for the duo to interact with. They always have plenty of stimulation from nature as well.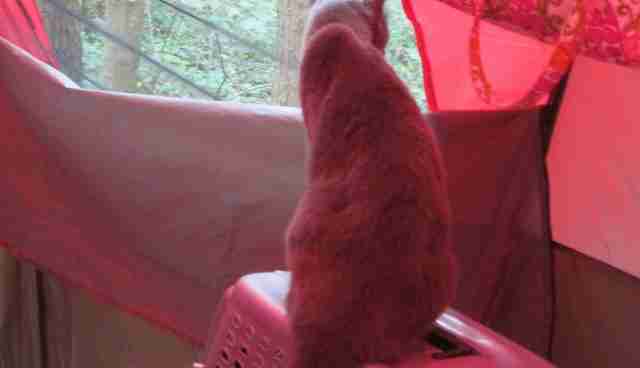 Meanwhile, Bentley and Ariel are faring well with the camping life. Bentley has really discovered a love of squirrels and birds, and likes to chase them every chance he gets. Sweet is respectful of the leash laws and rules that the campground enforces, but she is able to take them to an off-leash area nearby for them to run free.
When Sweet needs to use the internet, she takes the pups to the local library where they can sit with her at outdoor tables to use the wifi, and on days when she has therapy appointments, they go to the clinic with Skylar.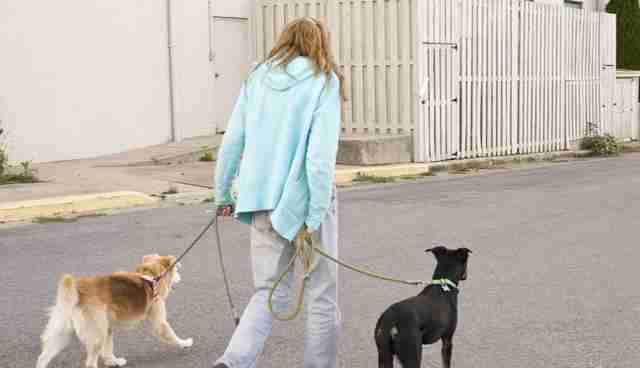 The animals are healthy and have remained up-to-date on shots and preventative care thanks to Skylar's job at the vet clinic. Rescue groups have been donating food and supplies for them as well. The dogs have been calmer during their pet-friendly hotel stays which is less stimulating the campground, but the most important thing is that the family stays together.
"That very first week of camping," she said, "I started thinking of where we could go that we could still keep our pets." And that's when it hit her: an RV. "If we have an RV, it's ours," she said. "If we wanna move it, or a dog chews something, or a cat scratches something, it doesn't matter. If we can own it, then we're OK."
During the last several months, Sweet has been doing everything in her power to recoup financial stability. She continues to receive medical assistance and food stamps, goes to a therapist twice weekly, and sees a psychiatrist once a month in an effort to manage her major depressive disorder. She is also meeting with a job counselor to try and find some part-time work (she has a background in accounting), all while she waits for a social security disability hearing at the end of the month - the entire process could take 2 to 3 years.
In the meantime, Sweet and her daughter have received kindness from people paying for hotel rooms during inclement weather, donating toward the purchase of an RV and pitching in to help them pay for their stay at the campground.
"The support is just a huge help," Sweet said. "It helps to remind me to keep trying, keep going, do another day, because there are people out there that do help and do care."