Woman Throws Little Parties For The Squirrels Who Come To Visit Her
She builds them dining rooms and even food trucks.
After a woman discovered some injured baby squirrels in her yard, she felt a bond towards them, and decided to start doing something special.
Ashly Deskins woke up one morning to find that four baby squirrels had fallen from two different nests in her backyard. She watched in awe as one of the mother squirrels came down to save her babies - but unfortunately, the other two were left behind.
"My husband and I attempted to save the other two abandoned squirrels by rushing them to a wildlife center," Deskins told The Dodo. "Sadly, the injured babies did not survive, but the encounter sparked a special interest in the squirrels, which caused me to appreciate and enjoy them during my daily routine."
From that moment on, Deskins couldn't help but notice how many squirrels there were living near her apartment complex, and started to feel connected to them. Many of the squirrels would hang out on her back patio, and so she began leaving almonds for them occasionally. Then, she had a brilliant idea.
Deskins decided that she wanted to create little dining rooms where the squirrels could enjoy their almonds.
"It started with just some little props and eventually led to me buying flooring to create more detailed images," Deskins said. "By observing the squirrels, I can determine what they feel comfortable jumping on, moving around and what I can or can't use. They were comfortable with the faux hardwood so I have continued to use that."
Slowly, Deskins' creations started to get more and more elaborate, and now she throws full-on parties for the squirrels, including Super Bowl parties ...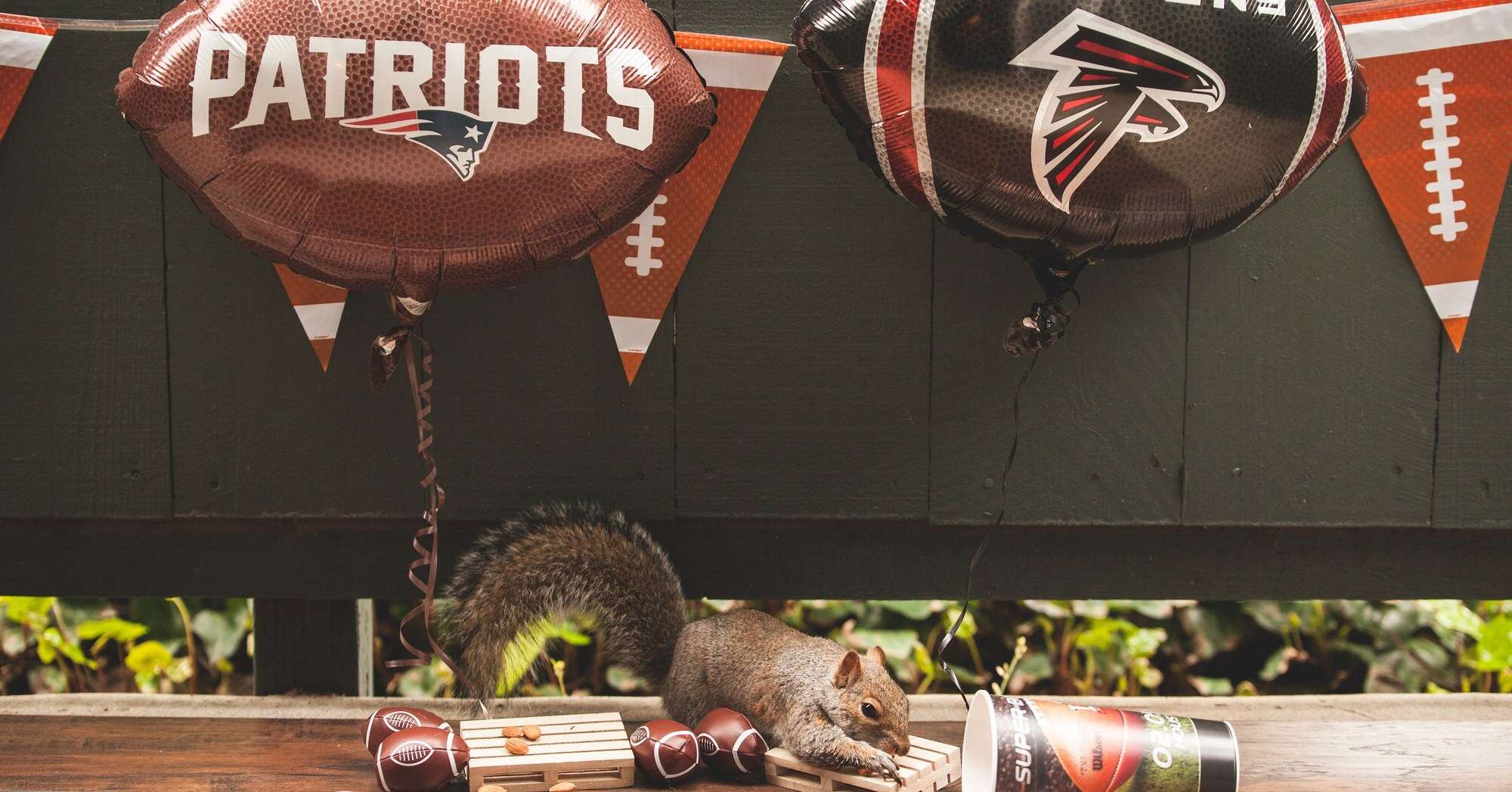 ... food truck celebrations ...
... and even a little voting booth.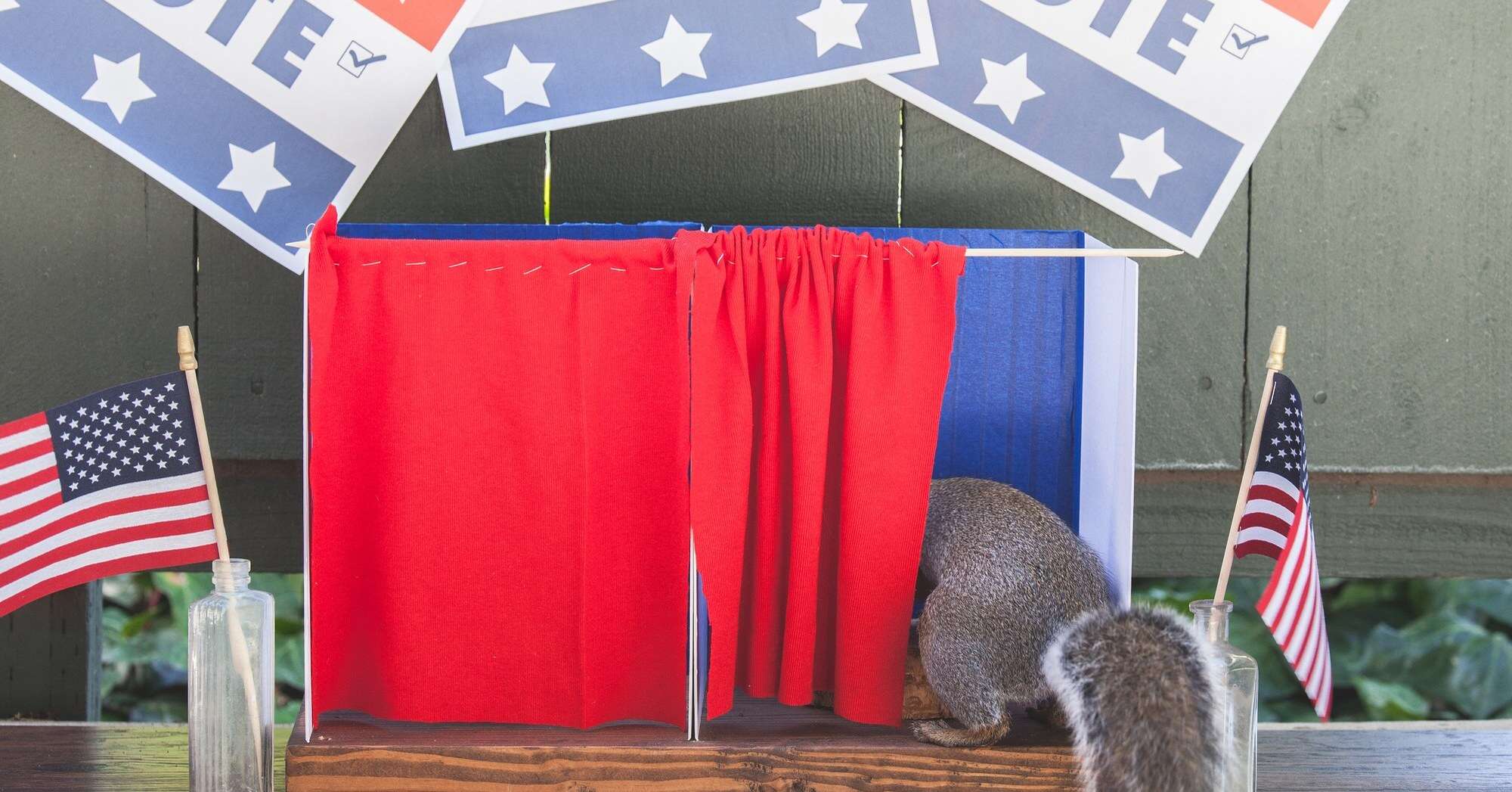 "They will explore the scenes looking for the almonds," Deskins said. "I will usually set up a scene and it could be hours before any visitors come by, and even then, it can take several more hours before I can accomplish some finished images as they usually come, take their almonds and run. There are some that will stay and eat and hang out."
Deskins and her husband are now able to recognize and identify the different squirrels that stop by, and have named them all. The most frequent visitors are Neville, Luna, Lily and Severus.
"We have a black male squirrel that visits, called Severus, that has an injured leg," Deskins said. "We are fairly confident he is one of the squirrels that fell from his nest that day it all started."
Neville is the most confident of the squirrel visitors, and will even come into the house through the screen door sometimes, searching for more almonds.
People have reacted so positively to Deskins' squirrel pictures that she decided to create a calendar featuring some of her favorite pictures and scenes.
Creating little parties for her squirrel friends takes a lot of planning and patience, but it also brings Deskins so much joy - and her squirrel friends seem to love it, too.