I'll never forget the day I adopted my cat Merlot from the RSPCA in New South Wales, Australia. He was recovering from the cat flu, and his little kitten meows came out as croaks and coughs. I bundled his tiny, orange body into a fleece blanket, and laid him on my bed. I lay down too - I needed a nap. But instead of snoozing, Merlot wriggled out of the blanket to sit on my chest. He stared down at me, his eyes asking, "Are you my mommy now?"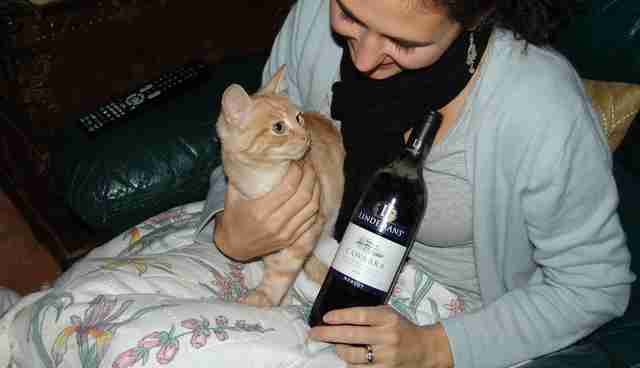 I have loved many cats in my life, and will love many more, but Merlot was special. He got me, and I'd like to think I understood him pretty well too.
Since I worked at home, Merlot and I spent most of our time together. When I was inside the house, he followed me from room to room, sometimes staying so close, I'd trip over him. When I went outside, I'd hear the cat door rattle as Merlot raced out to wrap his soft tail around my legs. When it was time for bed, he curled into the crook of my arm, and purred us both to sleep.
As inseparable as we were, Merlot did spend some time away from me each day.
An empty block of land sat next door to my house. The owners of the block didn't come around a lot, so the grass grew high - so high that seeds sprouted from the tips of the spiky blades, and insects swarmed.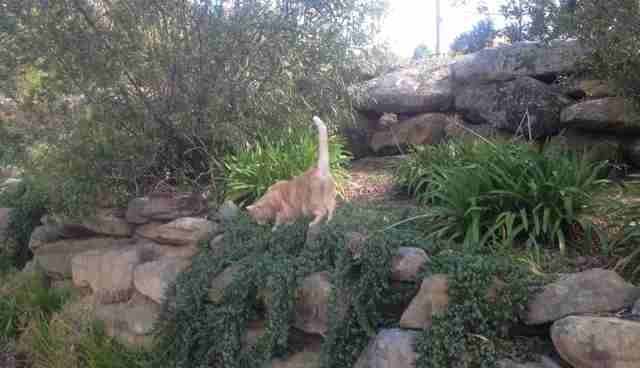 This patch of unruly grass was Merlot's paradise. Every morning, after he gobbled his breakfast and licked his fur, Merlot sauntered next door. He'd spent hours there, creeping through the tall grass, pouncing on the white moths that fluttered about.
I laughed as I watched him from my kitchen window. He was my lion, I decided, my lion who stalked his prey through the wild African savanna ... even though he was just chasing moths in an empty suburban block. "What fun you'd have if you could be a lion," I'd tell Merlot as he dozed on my lap when he came back inside.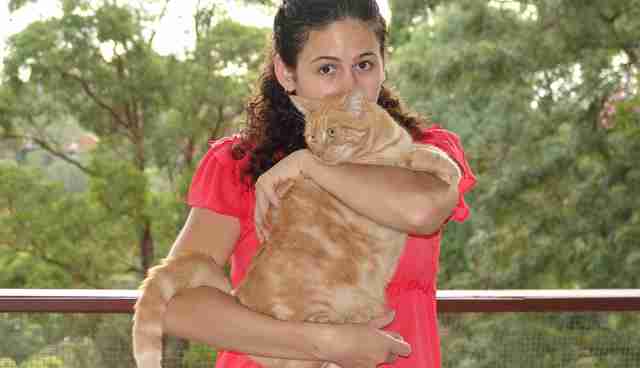 Last August, Merlot died in a tragic way that I still have trouble talking about. I had him cremated, and I've kept his ashes in a wooden box engraved with his name. I planned on keeping Merlot's remains with me until I passed away myself, but then something amazing happened: I got the opportunity to go to Africa.
I knew I wanted to take some of Merlot's ashes, and sprinkle them somewhere wild and beautiful. So I packed a tiny bag of his remains, and booked a safari in the Maasai Mara Game Reserve in Kenya.
I had told the safari driver about my intentions, asking him about a suitable place to sprinkle Merlot's ashes. The driver had suggested a riverbank we'd visit after lunch. But when the driver turned onto a dirt road that cut through a field of tall savanna grass, I spotted a few white moths flittering through the blades. I called to the driver to stop - I knew this is where Merlot would want to be.
I wasn't allowed to get out of the vehicle since this was, you know, lion country, so I leaned as far as I could over the open top of the safari vehicle. Then I opened the bag of Merlot's ashes, told my cat I loved him, and tipped the bag over.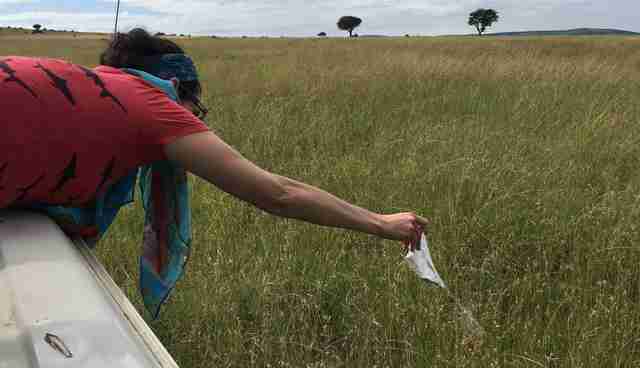 I will always miss my baby boy, but this has brought me so much peace - because now I know that Merlot will always be a lion.