Dog's Priceless Reaction To Cancer Test Results Caught On Film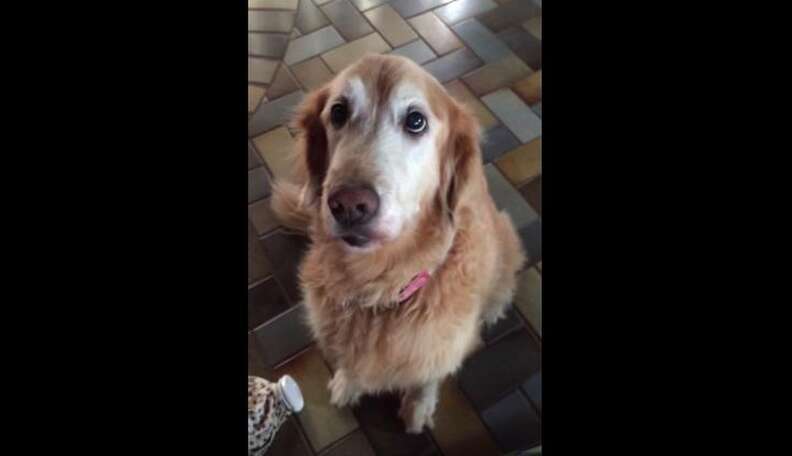 <p><a href="https://www.youtube.com/watch?v=xaiJPBfSjdw">YouTube/MrsMakai</a><span></span></p>
When Lily the dog suddenly got very sick in May, the veterinarian diagnosed her with a tumor on her spleen. They could remove the tumor and save her life, the vets told her mom, Dani, but Lily likely had cancer ... in which case she wouldn't live more than a few months.
Basically they were telling Dani that the expensive surgery might not be worth it. But Dani and her husband went ahead and did it anyways. "We didn't want to give up," she explained on YouTube. "We emptied our savings account ... "
The surgery was successful - vets removed a 6-pound tumor from Lily's spleen. But the next step was finding out if it was, in fact, cancer, which would mean Lily didn't have much time to live.
Dani filmed the moment she revealed the results of the test to Lily, explaining things to her as the patient dog looked up at her expectantly.
"Lily, the doctor called ... they sent your tests in and I need you to sit down for this."
Even if Lily can't understand the actual words her mom is saying, she can definitely sense in her tone the gravity of the situation, which is why it's all the more exciting when Dani bursts out in cheers.
"You don't have cancer!! No you don't ... No, you're not going anywhere today!!"
Lily is all smiles, and her mom probably is too. If this doesn't prove to the nonbelievers that dogs understand their humans, then nothing will.
Dani told The Dodo that Lily is doing great. "I'm spoiling her rotten, just so blessed she's here with us," she said.
Watch the whole heartwarming video here: