Woman Given 18 Months To Live —And Might Also Lose Her Best Friend
Shivonie Deokaran has been battling cancer and was just told there's nothing left they can do - she only has 18 months left to live. While this news is unimaginable on its own, Shivonie found out around the same time that she and her family are going to lose their home due to financial crisis caused by the cost of all her treatments. This means that Shivonie will also likely lose her dog Gia, the one person who has been her comfort through all of this hardship.
Gia and Shivonie were brought together when Gia arrived at Second Chance Rescue NYC after someone was trying to give her away for free on Facebook. Gia was just a puppy and yet already seemed affected by the trials of her short life.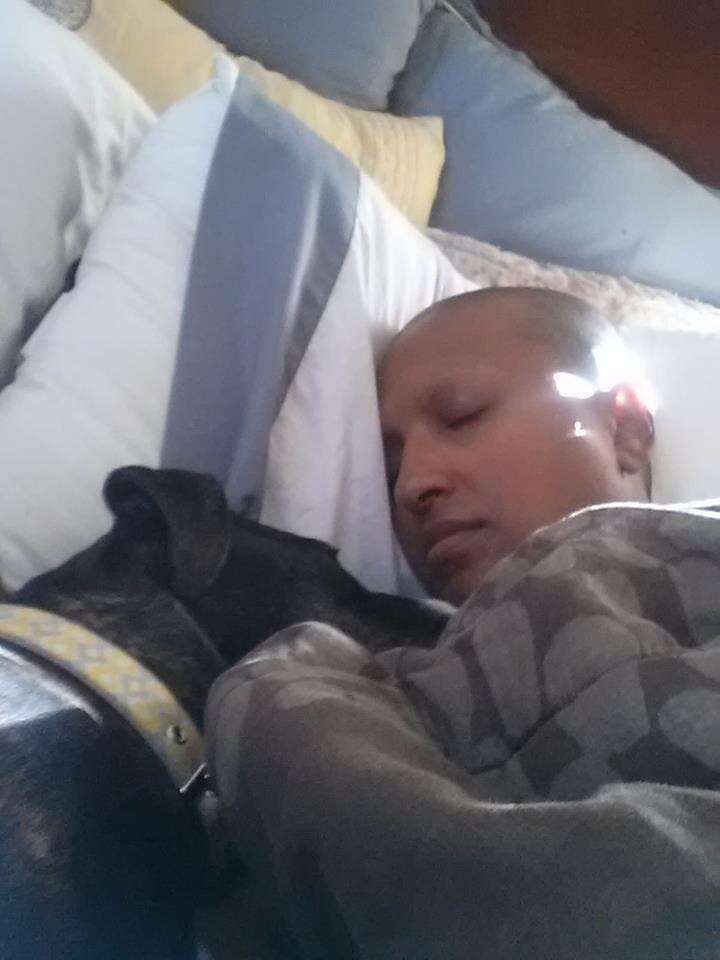 "She was very scared and unsure of so much," Judy Iannone Vicenzo of Second Chance Rescue told The Dodo. "Being very hopeful, as time heals most wounds, Gia would eventually overcome being fearful, unsure and nervous." Gia went through many foster families and just couldn't seem to settle in - until she met Shivonie.
Shivonie and Gia formed a bond unlike any other. When Gia came to Shivonie she was battling her third bout of cancer and didn't have very much joy in her life. Gia changed that.
"Gia is my sunshine. She came into my life for reason," Shivonie said of her best friend. "She doesn't leave my side when I come back from chemotherapy and radiation. She only sleeps in my bed on these days." Gia went from being an unsure puppy to a confident companion who can even sense when Shivonie's health might be compromised. "She wakes up when I get sick at night and she wakes my boys and my boyfriend if she thinks something is wrong. She truly is a special dog."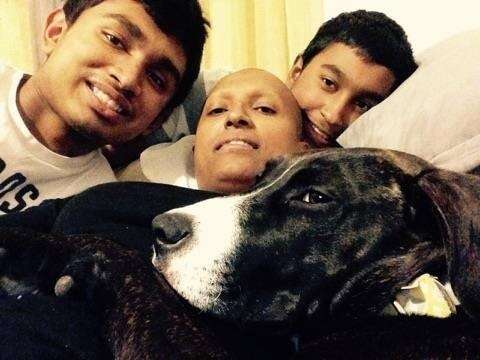 Shivonie and her family desperately wanted to adopt Gia but were strapped financially because of Shivonie's treatment costs, and so Second Chance Rescue gave them the best gift they could and waved Gia's adoption fee, making Gia an official member of Shivonie's family.
"Destiny has brought them together, that we are certain of," Judy told The Dodo. "When one had every intention of rescuing, the other rescued right back!"
Now, tragedy is threatening to break up the pair who rely on each other for so much. If Shivonie and her boys lose their home, they will have very little means to take care of themselves, and even less means to take care of Gia.
Gia has been Shivonie's comfort throughout her ordeal, and in turn Shivonie has given Gia a sense of purpose and belonging that she never felt before. Losing each other is the last thing they need right now.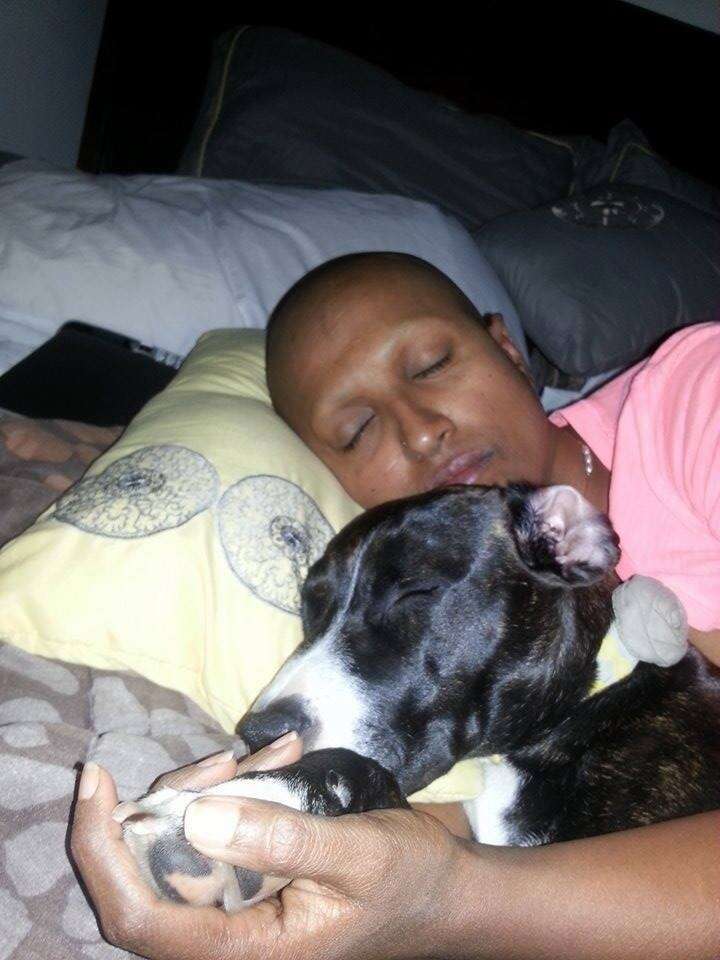 "One of the biggest things that hurts me so much about this situation is that this woman should be thinking about how she wants to spend her last remaining months on this earth, what she wants to see, who she wants to spend her time with, what she wants to experience and how she wants to love her family," Kelcy Kimmerer of Second Chance Rescue told The Dodo. "Instead she has to worry about not having a place to live and not knowing how they are going to live."
Shivonie and Gia need each other, and by sharing their story, hopefully we can ensure that they stay together until the very end. If you would like to help Shivonie and Gia, check out their Gofundme page.
Any little bit can go a long way to help these beautiful friends.