Woman Spends Rainy Day Building A Palace For Her Cat
"He played with it for about 10 minutes and has completely ignored it since."
Prince Peachblossom the kitten is 6 months old, and his mom thinks he's absolutely perfect. In fact, he's been such a good boy lately that she decided she wanted to make him something special - so she built him a palace.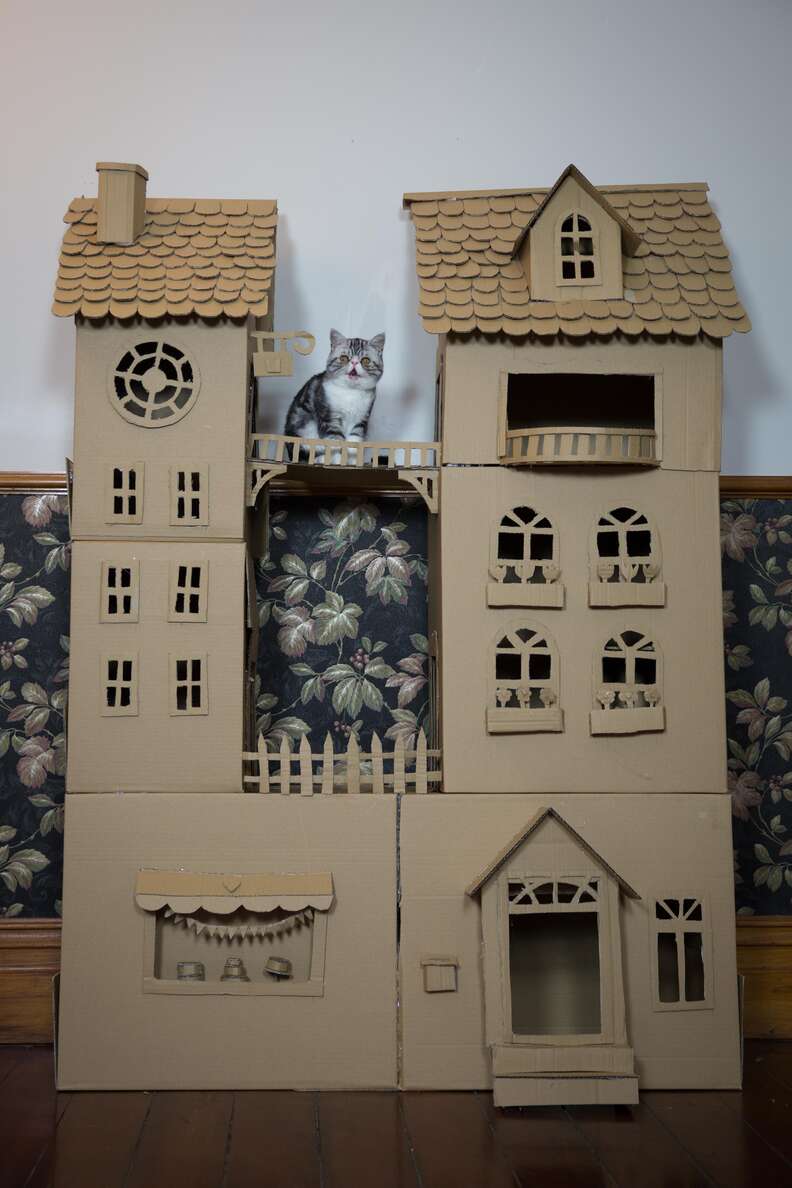 Frances Ratner had nothing to do one rainy day, and so she set about building the ultimate palace for Peach, who she's had ever since he was a baby.
"He's been getting nice and tubby, his fur is so soft, and he makes cute little chirpy noises," Ratner told The Dodo. "I felt like he deserved a reward for being so cute."
Ratner had recently moved to a new house, and so she had lots of empty boxes lying around and decided to put them to good use. She grabbed her industrial-strength glue gun and went to work. Building the palace took about five and a half hours - or the length of the 1995 BBC adaptation of Pride and Prejudice, according to Ratner - and when it was done, it was an absolute masterpiece.
"There are four stories and eight rooms which are all connected with tunnels and ramps," Ratner said. "Every room is accessible and he can go in the front door and make his way all the way to the attic through the inner tunnels."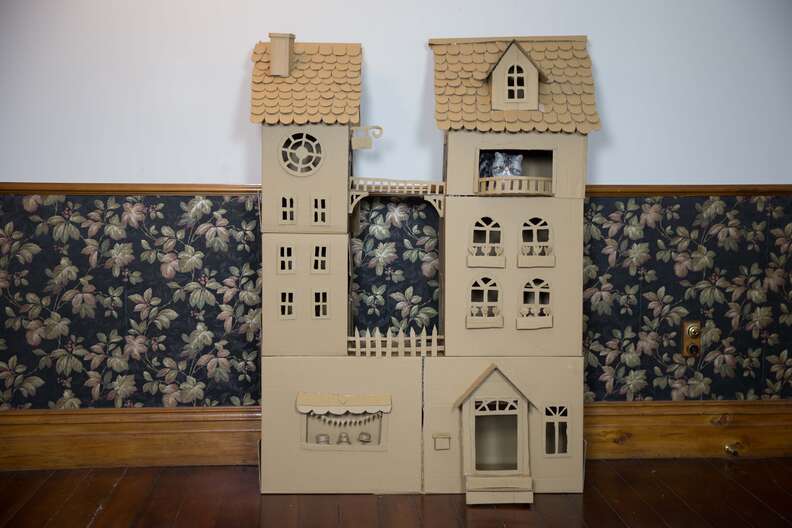 Ratner immediately presented the palace to Peach, who set about exploring the entire palace. He tested out each room ...
... and balcony, until he decided he'd explored it enough - which didn't take long at all.
"He played with it for about ten minutes and has completely ignored it since," Ratner said. "Still worth it. I think he was disappointed it wasn't food."
Of course, that didn't stop Peach from trying to eat the palace, anyway.
Despite testing to see if it was food, Peach has left the palace surprisingly unscratched, but his mom doesn't think that will last very long.
"It's still pretty much intact - I give it a month before he rips it to shreds," Ratner said.