Wolf Book Recommendations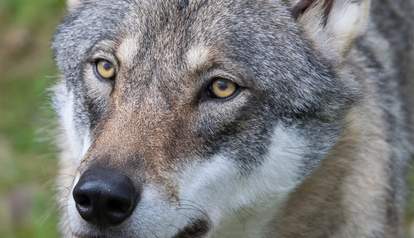 With the help of many advocates, I have prepared a list of thirty books about wolves. Books that advocate and educate. Books for people of all ages. Books that make great gifts, that help more people understand and appreciate these essential predators. All are available on Amazon and could also be at your local bookstore.
To get you started, here are six:
1. The Carnivore Way: Coexisting with and Conserving North America's Predators
Cristina Eisenberg (2014)
Eisenberg argues for the necessity of top predators such as wolves, and how a continental-long corridor-a "carnivore way"-provides the room they need to roam.
2. Wild Wolves We Have Known: Stories of Wolf Biologists' Favorite Wolves
Richard Thiel, Allison Thiel, and Marianne Strozewski (editors) (2013)
Wolf experts from the U.S., Canada, and Europe (David Mech, Rick McIntyre, Doug Smith, Rolf Peterson, and many more) share stories of remarkable wolves.
3. The Hidden Life of Wolves
Jim Dutcher and Jamie Dutcher (2013)
Delve into the lives of wolves with the Dutchers, a couple who spent years living with a pack of wolves at the edge of Idaho's Sawtooth Wilderness.
4. Among Wolves: Gordon Haber's Insights into Alaska's Most Misunderstood Animal
Gordon Haber and Marybeth Holleman (2013)
Haber's fieldwork registered as one of the longest studies in wildlife science and provided exceptional insights into wolf behavior.
5. Decade of the Wolf, revised and updated edition: Returning the Wild to Yellowstone
Douglas W. Smith and Gary Ferguson (2012)
Written by an award-winning writer and the leader of the Yellowstone Wolf Project, this definitive and updated book recounts the years since the wolves' return to Yellowstone.
6. Alphie, A Yellowstone Wolf Pup
Brian A. Connolly with sketches by George Bumann (2013)
Filled with wolf facts and sketches that offers an accessible introduction to wolves for kids and adults.
To see the rest of the list
Rick Lamplugh lives near Yellowstone's north gate and is the author of the Amazon best seller In the Temple of Wolves: A Winter's Immersion in Wild Yellowstone. Available as eBook or paperback. Or as a signed copy from Rick.
Wolf photo by magnus Johansson via flickr (CC BY 2.0)