Mother's Day arrived early for a goat named Lily at Harvest Home Animal Sanctuary!
On Tuesday, Lily gave birth to two beautiful baby girls at their sanctuary home in California. She went to work cleaning and nuzzling them with her nose.
Here's Lily the goat a few days before she gave birth to her baby girls.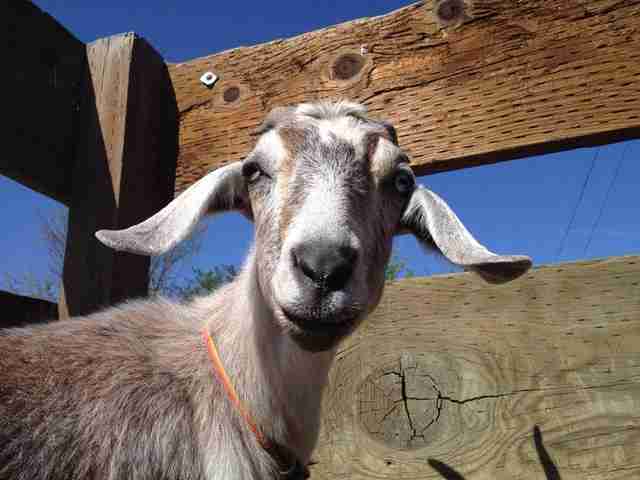 Then the little ones came along.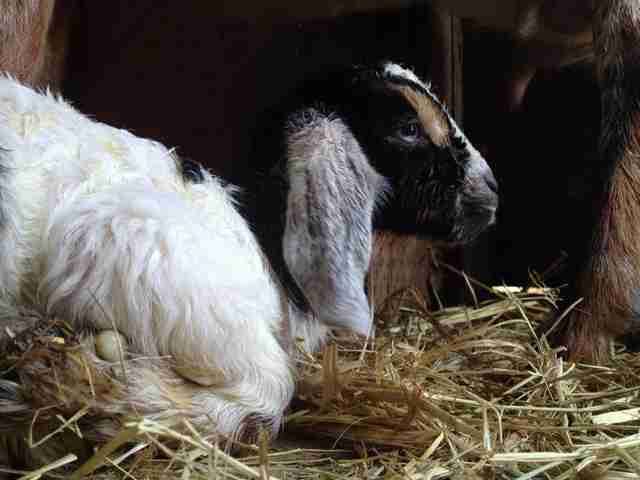 The little goats got acquainted with their new surroundings ...
... as their mom cleaned them ...
The babies were SO wobbly when they tried to stand on their own.
But finally they mustered the strength to stand up and nurse from their mom.
Lily's good luck started when she was rescued in March from a life of neglect, where she was locked up in a cage and occasionally dragged around by a rope, the sanctuary said.
This was the cage where Lily lived before she was rescued.
Now she has a new life and family.
Learn how you can help animals like Lily and her girls here.