Win A Safari Getaway To See African Animals In The Wild
UPDATE, 7/1/15: The giveaway is now over, but you can enter your email below to receive The Dodo newsletter:
Subscribe to The Dodo Newsletter Subscribe to The Dodo Newsletter
Here at The Dodo, we're pretty obsessed with sharing stories of wild animals as they should be - wild. And now, we want to give you an opportunity to actually experience these majestic animals in all their holy smokes, up-close, natural glory.
It's pretty simple. Just submit your name and email for a chance to win a Kenyan Wildlife Safari (see below for details, terms and conditions).
What is it?
The Dodo is teaming up with Intrepid Travel to offer one winner the trip of a lifetime: Witness the spectacular wild animals of Kenya, from the flamingos of Lake Nakuru to elephants in the Maasai Mara National Reserve. Despite the devastating effects of poaching, here you can still experience endangered animals roaming free.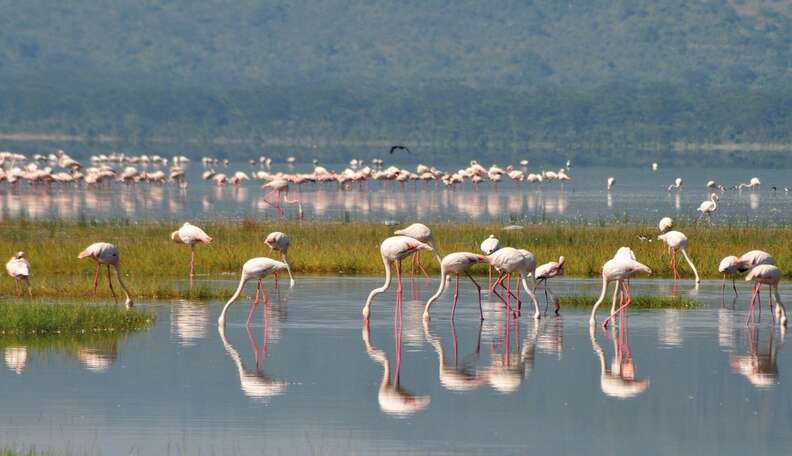 How to enter
For a chance to win, enter your name and email (see below for details, terms and conditions). Entry period ends June 30, and a winner will be chosen at random and announced in the first two weeks of July.
In just a few months, you could be marching through the Maasai Mara just like this beautiful family of elephants!

Terms & Conditions**One spot on YGOK Kenya Wildlife Safari **1. By entering your email you agree to receive The Dodo and Intrepid newsletters. You can unsubscribe at any time.
2. Travel must commence before January 31, 2016. No extensions available.
3. The trip must be booked and confirmed by September 30, 2015.
4. Trip date requires four other Intrepid passenger bookings before departure can be confirmed.
5. Prize cannot be used in conjunction with any other discounts or special offers and is valid on new bookings only and cannot be applied to existing bookings.
6. Prize applies to published itinerary. Excludes extra items such as airfares, trip kitties, travel insurance, extra accommodation, single supplements and visas.
7. Standard booking conditions apply.
8. Subject to Intrepid Travel's booking terms and conditions.