Wildlife Still Dying In Record Numbers Four Years After BP Oil Spill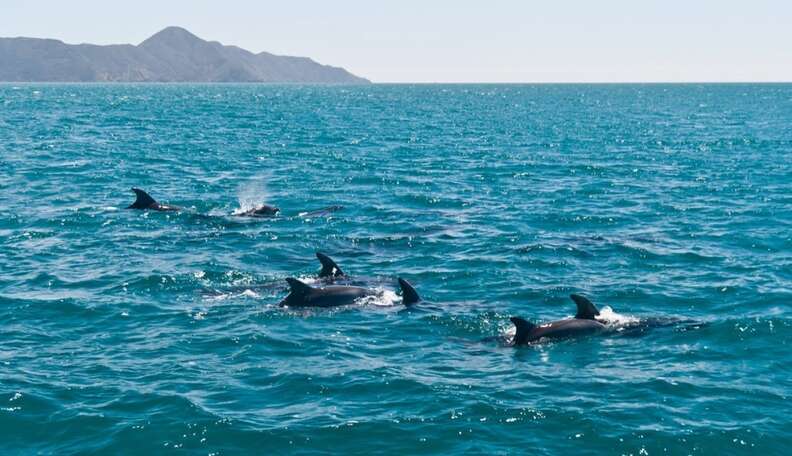 It's been four years since BP's Deepwater Horizon oil rig exploded in the Gulf of Mexico, pouring more than 200 million gallons of oil into the water and devastating local ecosystems. According to a new report by the National Wildlife Federation, many of those ecosystems still have yet to recover, and wildlife in the Gulf of Mexico continues to die in record numbers.
The report surveyed 14 species affected by the spill but found that bottlenose dolphins, in particular, still suffer disproportionately in the wake of the explosion. NWF estimates that more than 900 bottlenose dolphins have been found dead or stranded since April 2010, while ongoing research indicates that dolphins in the gulf suffer from an array of disturbing health problems. "When you have sick dolphins, it tells you there's a problem here and it needs to be investigated," NWF's senior scientist, Doug Inkley, told National Geographic.
Additionally, approximately 500 stranded sea turtles, all of which are listed as threatened or endangered, were found annually between 2011 and 2013 on portions of the gulf coast affected by the spill -- a massive increase from previous years. Bluefin and yellowfin tuna, gulf birds and sperm whales were also shown to have suffered negative effects from swimming, flying or eating near the spill.
"The Deepwater Horizon disaster on the Gulf ecosystem will likely unfold for years or even decades," Inkley said in his preface to the report. "It is essential that careful monitoring of the Gulf ecosystem continue and that mitigation of damages and restoration of degraded and weakened ecosystems begin as soon as possible."
Read the NWF's full report here.