Ecstatic Wild Orca Family Shows Why Whales Don't Belong In Tanks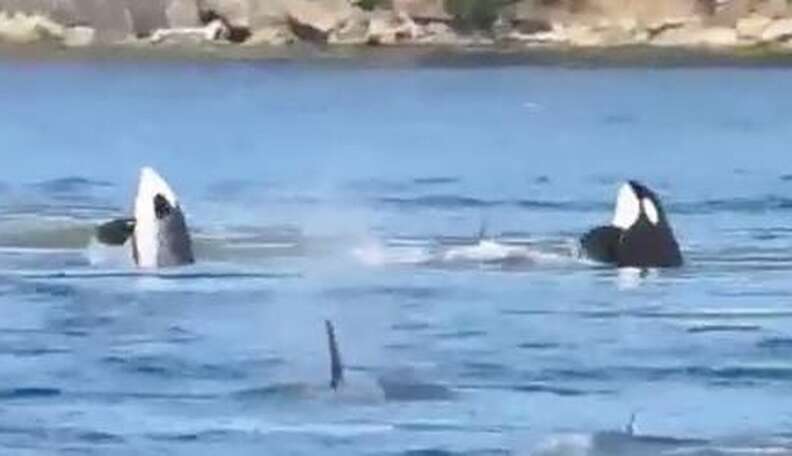 <p><a href="https://www.youtube.com/watch?v=pnBpMiyey4U&list=PL8_gw3K3Eg1RjAelhVzUF3QiOSAehPBGT&index=1">YouTube/Gary Cullen</a><span></span></p>
A group of wild orcas recently passed by British Columbia's Galiano Island - and treated onlookers to a display of unbridled joy.
The large group was made up of two related families, believed to be the J and L pods, who happily intermingled as they cut through the water.
They can barely contain their energy, slapping their tails and breaching into the air.
Several youngsters can be seen as well, gliding along next to their mothers. At one point a little infant attempts a breach of his own, bouncing through the air in the protective shadow of his mother's dorsal fin.
The display is a stunning reminder of what it means to be wild and free.
Yet this beautiful footage makes the fate of orcas like those at SeaWorld, who are condemned to lonely lives in tiny tanks, all the more tragic. How can you compare the freedom above to this?
Fortunately these lucky wild whales seem to be making full use of their freedom. You can watch the gorgeous full video below.