He was born one way, but inside he feels like someone else.
A wild goat, who seems most at home with kangaroos, has adopted a crew of about 60 of them as his brethren in the South Australian neighborhood of Seaford Meadows.
Long thought to be an urban legend of the outback, this goat has just been caught on camera by Naomi Will, a local resident and real estate agent. She has been trying for years to document the oddest kangaroo on camera and now she has finally snapped the golden shot: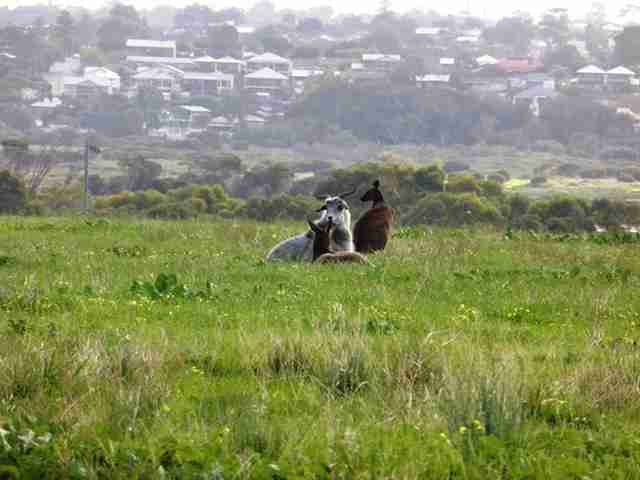 "He hangs around this big male kangaroo and the two of them are tight," Will told The Advertiser. "When I took that photo a couple of days ago it's the first time he was sitting up and looking at me because normally he's lying down fast asleep."
Commenters on Facebook rejoiced at the photographic proof: "I told you there really was a goat there! Lol," one commenter wrote, tagging a friend. "I was telling you about the goat that hangs out with the Kangaroos!!" wrote another, who also tagged someone. "Live across the road from them!" added a neighbor. "Thought the big guy was an urban myth but wait. ... He's real !!"
To Will, the image captures more than verification of a local legend - the snapshot of the goat's friendship with the kangaroos also instills a symbol of tolerance. "If only mankind could learn from these two old mates," she wrote.