Wild Fox Still Comes Back To Have Dinner With Her Favorite Cats
"The cats don't bat an eyelid."
Vixey, a young fox, is known to be feisty and prefers to play by her own rules. Perhaps it's those traits alone that make her particular friendship with a certain group of cats a perfect match.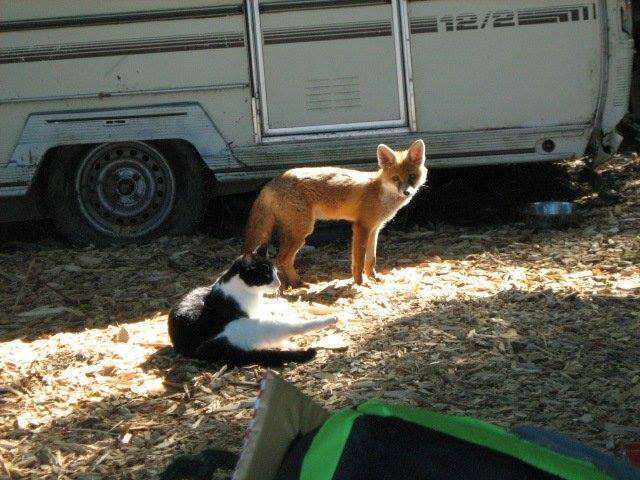 Today, Vixey is around 7 months old. She's very much a wild fox capable of being on her own, but ever since her recent release, she's been spotted around the rescue's stomping grounds not necessarily to say hello to her rescuers, but to grab a meal or two with the cats, who don't seem to mind, for the most part.
"I think she has come back because she knows she's safe with us," John Ranger, founder of SCAR, told The Dodo. "At the rescue we have around 80 cats living a very free life, so Vixey saw cats very often."
Oddly enough, Vixey also has always had a taste for feline food, according to Ranger. "We do give her fresh meat, but she likes cat food better," Ranger said. "She creeps in and then just pounces on the feed in the bowl. The cats don't bat an eyelid."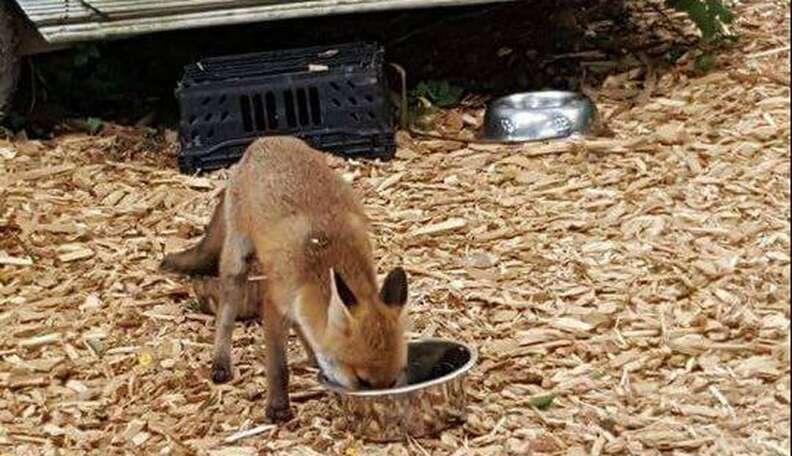 Want to help SCAR continue doing good work for animals in need? See how you can make a contribution here.
Watch this video about a sweet baby fox who was saved just in time: