Wild Beluga Takes A Moment To Play Catch With A 2-Year-Old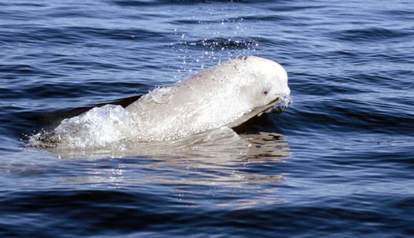 <p><a class="checked-link" href="http://www.eoearth.org/view/article/165117/">Creative Commons: Ansgar Walk</a></p>
When a wild beluga appeared approached Mary's Harbor in Newfoundland, one small onlooker was particularly curious about the magnificent creature.
Kallie Gardner, age 2, was intrigued by the cetacean and tossed a ball into the water to see how the beluga would react.
Lo and behold, the whale actually dunked the ball under the water and popped it back.