According to the Center for Whale Research, the baby joins a 6-year-old sister and a whole 84-member community of the pod of wild Southern Resident Killer Whales.
The new baby also joins a number of peers. Seven other baby orcas have been born to members of J Pod since last December.
Ken Balcomb for the Center for Whale Research
There haven't been this many new babies in one year for J Pod since 1977.
Known as J54, the baby was spotted by whale-watchers just off San Juan Island in northwest Washington.
Dave Ellifrit for the Center for Whale Research
Whale watchers captured priceless images of the little orca, estimated to be almost three weeks old, along with a large extended family on its way to its winter retreat.
The family, "including mother and sister, grandmother, aunt, uncles, and cousin, and other J pod members," swam north and then into the sunset.
"Presumably, they are destined for the Strait of Georgia where J pod spent an extended amount of time last December," the press release stated.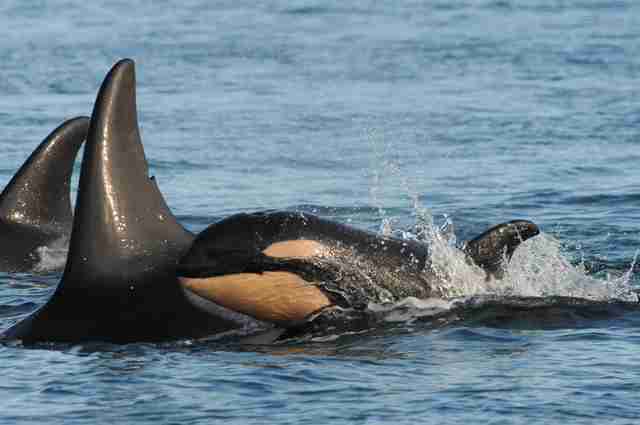 Every orca should be blessed with such a beautiful family.