Recently I had this discussion on the Web with some poorly informed people who used to think it's OK, and funny, and cute, a dog to stay freeze, while his owner is showering him, when it's obvious that this pup is sedated.
I don't say it's a bad thing, vets do it all the time. I'm just saying it's not funny or cute. People should be more responsible when sharing such media, not only when it concerns pets, but especially when it's about wild animals.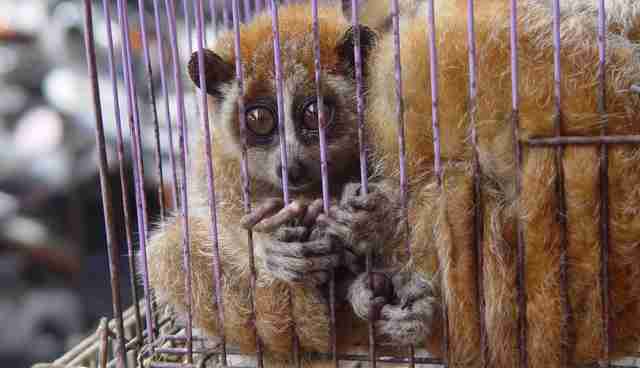 When people see videos on the web, showing wild animals doing adorable and funny things, they never think about what is the reason forced them to act like that. Yeah, these videos and gifs might seem pretty cool, but this is a cut version, only the surface of these innocent animals' stories. Striving to share the hottest staff on the Web, some people forget to look deeper in these animal's eyes and don't see these videos start to seem cruel.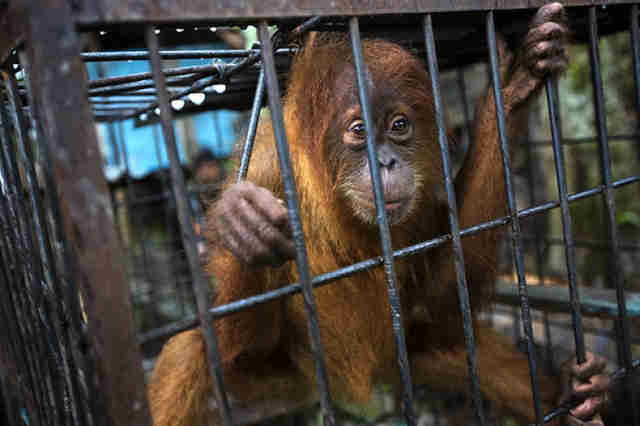 "More than 1,000 species of exotic animals are kept by private keepers in the UK, outnumbering the range of traditional domesticated species such as cats and dogs and making exotic animals (those who are non-native and non-domesticated) the fastest growing sector in the UK pet market. One study found over 150 big cats (including 12 lions and 14 tigers), 500 monkeys and 250 poisonous snakes licensed to private keepers in the UK. Worldwide, an estimated 4 million birds, 640,000 reptiles, 40,000 primates and 350 million tropical fish are recorded in trade each year. Although some are bred in captivity, many are still taken from the wild: as many as 84% of all live reptiles imported into the UK in 2003 were wild-caught. Over 95% of marine fish are similarly taken from the wild" said at Captive Animals and this is just the beginning of the terrible statistics.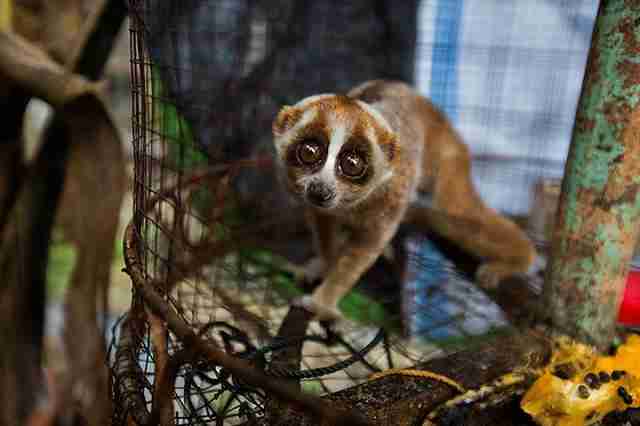 If simple words are not convenient enough, watch the video below, showing the cruel trade with Slow Lorises. It shows what has to happen to these animals in order for them to be domesticated and sold as pets...
All pictures and videos with the little cute Slow Lorises are adorable but the real context of these videos can reveal a sad story. These incredible creatures live in the forests of South-east Asia. They spend most the night travelling a long distance and foraging. But kept as pets in someone's home or a cage, they suffer. Bright lights heart their eyes. Most Lorises suffer from Malnutrition - "a condition that results from eating a diet in which nutrients are either not enough or are too much such that the diet causes health problems" (Wikipedia), because in captivity they don't get the proper meals. Do you still think it is acceptable to keep one as a pet, just because it looks cute?
Slow Loris pet trade has to stop!
But "cute" videos of Slow Lorises inspire more and more people to own them as pets. We all love animals, we all feel more comfortable in their company. But owning a pet should not be that selfish, keeping a wild animal in captivity to entertain us is not acceptable. Appreciating the beauty of wild animals, like the Slow Loris, we should admit the fact they belong in the wild.
Learn more about International Animal Rescue and "Tickling is Torture Pledge" and help raising awareness for the Slow Loris and other exotic pets, a subject of the wild animal trade.