Dogs & Babies
Well, I cannot decide whether dogs are more dangerous for children or vice versa.
Dogs & Refrigerators
Dogs love food and refrigerators are likely to contain food. So, if you don't want to find your dog stuck in the refrigerator and your food missing you should think of mounting some special locker appropriate for fridges.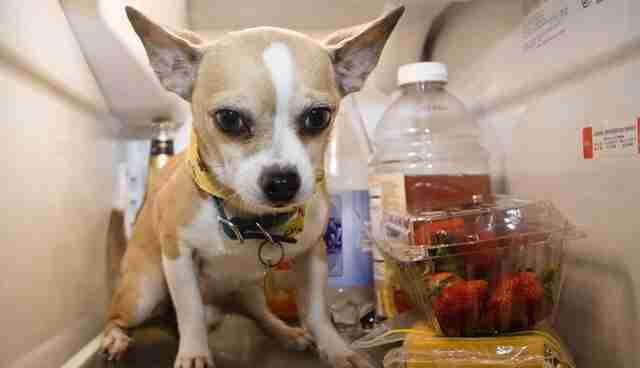 Dogs & Computers
Puppies are like children. They see you press a button on the computer keyboard and an image changes on the screen. This triggers their interest and the minute you leave the room they try the trick themselves. To keep the information on your computer safe, juts leave the chair away from the computer and your dog won't be able to reach the keyboard.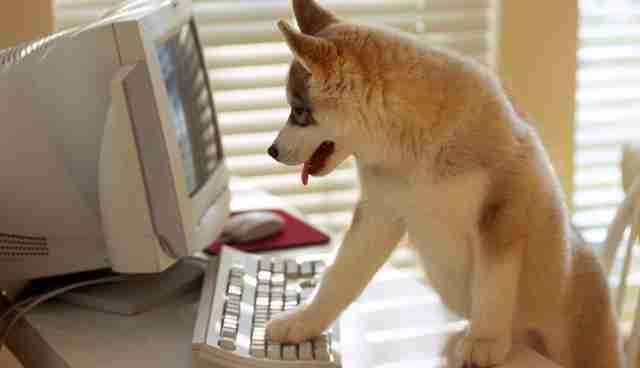 Dog & Cushions
Cushions are dogs' favourite toys. If you are not willing to buy new ones every one and then, just store them in a special coffer and cover the bed with some bed cloak to protect the bedding from smudging.
Dog & Food
Never leave food unattended! Sometimes dogs help themselves and steal food directly from the table.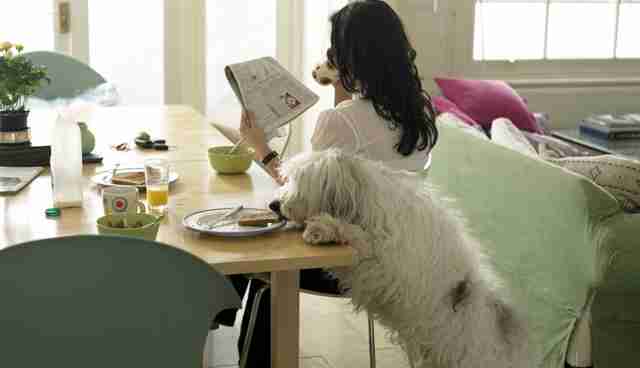 Dogs Love Jewelry
Believe it or not, dogs just like cats, love playing with jewelry. But jewelry don't like being played with, that much. If you value your necklaces and you are not willing to see your dog adorned with jewels, store all of them in special jewelry boxes.
Dogs Watching TV
When bored, dogs often lay on the couch and stare at the changing images on the TV screen. But as you've probably seen yourselves, there are some irritating ads of food for dogs and some running dogs included. These ads are quite dangerous, for your TV. Dogs get excited and push your flat screen TV unintentionally. To avoid accidents like this, just mount your TV higher up on the wall.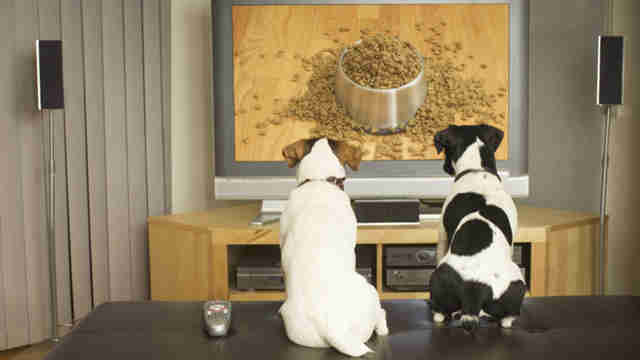 Dogs With a Remote Control
It's essential for the well being of your remote control to place it somewhere high on a shelve, out of your dog's reach. The fact that this item is almost constantly in your hands, makes dogs curious about it and they feel the need to try using it too. Puppies are just imitating you. But you know what dog's saliva and teeth can cause to your remote control, so it would be better to take preventive measures.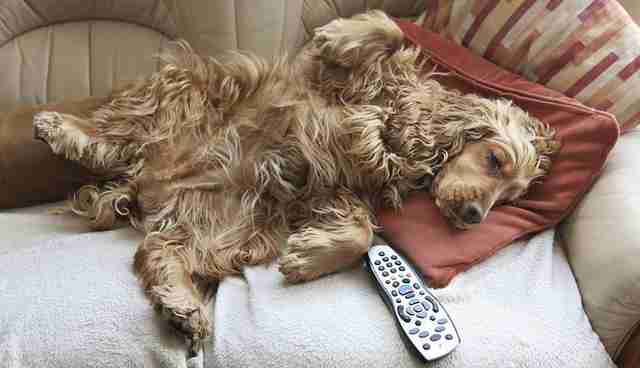 Dogs & Dirty Dishes
Dogs never leave a dirty dish. Do you ever wonder why you did bought that dishwasher on the first place?
Dogs Adore Ice Cream
You can allow your puppy to eat ice cream once in a while, but you should keep in mind that sweets are dangerous to your dog's health, so be careful.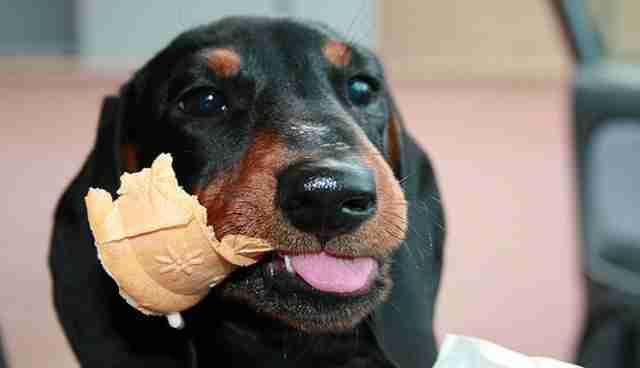 Dogs & Water
Compared to cats, dogs love playing with water, but when the water comes from your garden hose a problem occurs. Never leave the garden hose unattended when watering if you are not willing to find it perforated.
Dogs & Decorative Lake With Fishes
Don't blame your puppy if your golden fish is missing. It's your fault you didn't protect it somehow.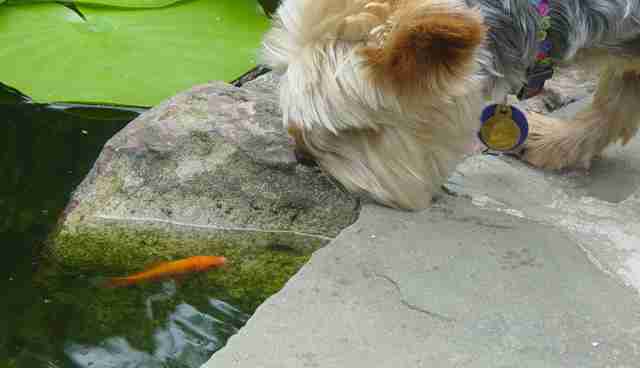 Dogs Playing With Dangerous Tools
Sometimes dog-proofing your items is necessary not only for protect them but also for protecting your dog from getting injured by the dangerous ones.
Dogs & Furniture
To protect your upholstery from being damaged buy your dog a toy for chewing.