An absolutely horrific case of animal cruelty should have surprised no one.
Warning: Images below may be disturbing.
On March 28, prompted by an anonymous tip, the Gallatin County sheriff's office near Bozeman, Montana, was dispatched to a family-owned horse facility called Kountz Arena. The unnamed caller said that a horse was lying in a stall in his own excrement - and missing his left front foot.
The sheriff arrived at the facility and found a 22-year-old horse named Young Doc Bar on the property, according to an in-depth news report by the Bozeman Daily Chronicle. Dayle Kountz, the horse's owner, told authorities that Young Doc Bar's foot had been injured in December 2014 and it fell off sometime thereafter. The animal was never taken to a veterinarian.
Kountz also said his intention was to harvest more semen from the stud horse before shooting him dead.
The sheriff's office called a veterinarian to the scene. The veterinarian examined Young Doc Bar, as well as a comatose calf lying nearby. Kountz claimed the calf was fine, but the veterinarian disagreed. Kountz told the sheriff's office he would shoot both animals dead as a form of euthanasia.
The deputy gave Kountz a warning, requested proof of the shooting and closed the case (proof was ultimately sent to the sheriff's office).
However, after the incident a number of patrons of the arena came forward. Some showed earlier photos of Young Doc Bar with his ribs and bones sticking out of his body, living in a stall full of feces, his right leg also injured. Another woman said she was hired to work at the facility but quit due to the horrendous conditions for the animals, and was "scared" of Dayle Kountz. An investigation was launched by the sheriff's office.
And on May 18, Dayle Kountz arrived in court and faced two felony animal cruelty charges (the full affidavit can be read here).
For those following the case, it is now clear that the appalling abuse of Young Doc Bar and the innocent calf should have been prevented: Dayle Kountz had been previously convicted of cruelty to animals in Gallatin County 16 years ago, in 1999.
However, thanks to a perverse and inadequate legal system, Kountz and many like him are able to own and "care" for countless animals while having a track record of heinous crimes against them.
Often, this doesn't end well.
Legal loopholes
Scott Heiser, senior attorney and criminal justice program director for the Animal Legal Defense Fund (ALDF), says the accusations against Kountz are unsurprising. "The allegations in the affidavit from the current case demonstrate a pathological capacity to ignore the suffering of other sentient beings," Heiser told The Dodo. "The fact that [Kountz] has a prior conviction for neglecting an injured animal only reinforces that conclusion."
In the 1999 case, under Montana law, Kountz could have been prohibited from owning an animal in the future. But for whatever reason, the court did not make that decision, says Heiser.
Welcome to the many loopholes in the nation's legal system that allow animal cruelty offenders to repeat their crimes.
"About 14 states have some sort of law that allows a judge to order an ownership/possession ban on animals for a convicted animal abuser," explains Allie Phillips, director of the National Center for Prosecution of Animal Abuse.
For all other states, Phillips says, a ban can be requested by a prosecutor at sentencing, but is at the discretion of the judge. And there are limits to the sentence. First, the ownership/possession bans can last only as long as the term of probation. And second, although there have been "lifetime" bans on ownership, "who is going to oversee that for compliance?" asks Philips. In essence, while abusers are under probation supervision, it is easier to make sure that they do not obtain another animal.
But after that, she says, there is no oversight.
Databases: the holy grail of information?
What also adds to the inadequate protection of animals at the hands of recurring abusers is the remarkable absence of any central database listing animal cruelty crimes.
Thankfully, this might soon start to change. But making available comprehensive information on all the country's animal abusers is just as difficult as it sounds.
Beginning in 2016, the FBI will officially begin its collection of data on animal abuse, part of the National Incident Based Reporting System (NIBRS): "Four types of animal abuse will be identified: simple/gross neglect, intentional abuse and torture, organized abuse (dog and cock fighting) and animal sexual abuse," explains Kaema Akpan, attorney at the National Law Enforcement Center on Animal Abuse at the National Sheriffs' Association.
The database is a welcome addition for those wanting concrete data on how many animals are abused every year in the U.S. However, there are some significant kinks to the NIRBS, including the fact that only a "sworn" law enforcement officer can input the data into the system. Why is this significant? Sworn law officers often do not include animal control officers, who are frequently called to animal abuse cases.
Furthermore, adds Phillips, "not all police departments are part of the [NIRBS] reporting system" - which means the data will be limited, if not altogether spotty. In fact, Akpan says, a goal of the National Law Enforcement Center is to encourage sheriff's departments across the nation to take the database seriously and participate in the information gathering process.
In the meantime, ALDF is creating its own database, called the Do Not Adopt Database. It will specifically aid animal shelters and rescue groups that want to search whether or not potential adopters have been convicted of animal abuse, says Heiser.
This highlights another astonishing information gap: Despite the countless dogs who pass through the nation's shelter system, there is no requirement for shelters to even run background checks on potential adopters (note: There are a few exceptions). "Most states do not have a statute that requires a background check," Heiser says. "The good shelters are doing some form of a background check - although the percentage of 'good' shelters is undocumented."
Altogether, this means that the lack of a required background check in tandem with the rush to adopt can be a double-whammy problem: "Some shelters are just desperate to adopt out 30 dogs before the close of business on any given Friday, simply to avoid a mass euthanasia session over the weekend," says Heiser. A hypothetical example of this: "Someone walks in [to the shelter], pays 25 dollars and the shelter's kill statistics go down. Theoretically, it is a happy life for a lucky dog," says Heiser. "But statistically, without meaningful background checks, a number of these adopted dogs will end up suffering at the hands of abusers."
Abusers take all kinds of forms, explains Phillips. From people who want to control the animal, by, say, hitting a dog to stop him from barking, to those who exhibit aggression by using the animal in organized animal fighting, to non-specific sadism - an overall desire to inflict suffering, pain, torture or death.
But despite their overt actions, they can still own animals again.
Cases That Prove The Ugly Cycle
One example that both Heiser and Phillips point to is the case of Kandi Crow in Josephine County, Oregon. In 2012, according to The Oregonian, 257 animals including miniature horses, dogs and llamas - many ill, neglected or starving - were seized from Krow's property; she was convicted on 44 counts of second-degree animal abuse. Crow was ordered by the court not to have any contact with animals.
She violated her probation a year later.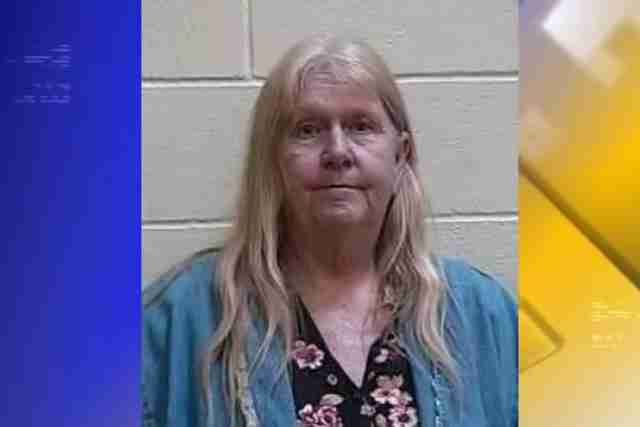 And this month, she's been convicted of violating her probation again, after authorities again discovered cats, dogs and miniature horses on her property.
In another disturbing case, a young woman named Elizabeth Lewis of Hamilton, Ohio, was convicted of animal cruelty in 2013 after her dog, Bruiser, was found emaciated at her home. The dog was so emaciated, a WLWT news report noted, he had to be euthanized.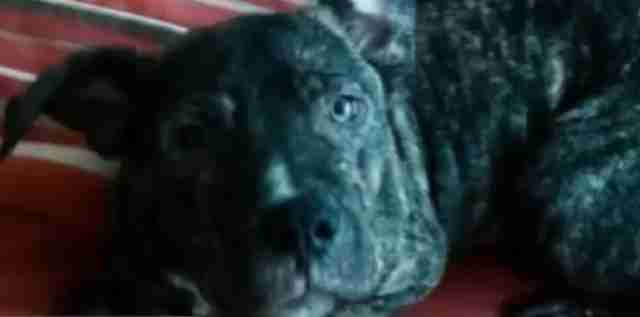 Not only had Lewis been previously accused of animal cruelty, but she had been accused of animal cruelty with the same dog: Less than a year before, Bruiser had been so malnourished that the local dog warden had taken him to a nearby humane society.
But in that court case, the judge found Lewis not guilty - and gave Lewis her dog back.
Perhaps the most famous case in recent memory is that involving NFL quarterback Michael Vick. Vick was convicted and sentenced in 2007 on federal and state charges in relation to illegal dogfighting: He housed and trained more than 50 pit bulls, staged dogfights and brutally killed dogs in an operation called "Bad Newz Kennels."
Vick was sentenced to 23 months in prison and ordered to pay nearly $1 million as restitution for the dogs rescued from his fighting ring. He received three years' supervised probation and wasn't allowed to buy, sell or own dogs during that time.
Vick was released from prison in 2009 and eventually started working with HSUS and speaking out against animal cruelty.
In 2012, he got a new dog named Angel.
Prior to joining ALDF, Heiser worked as a prosecutor for 17 years and was attached to animal cruelty cases routinely. When asked if he thinks the number of cruelty cases is actually increasing, he says, "Absolutely, numbers are up." He says the rise is "due in large part to the mass hoarding cases where we see 100-plus animals per case." States have also enacted vet reporting laws and some now require arrests for animal abuse.
Heiser hopes both the NIBRS and the Do Not Adopt Database will help provide the information needed to reverse that troubling trend.
Meantime, back in Montana, while national reform slowly takes hold, the Kountz Arena case stands frighteningly tall as a real-time example of a broken system that allows those who have committed crimes against animals to easily repeat their offenses, again and again.
And maybe even again.
According to Sheriff Arlyn Greydnaus of Gallatin Country, Montana, Dayle Kountz still has a number of horses in the Kountz Arena - the same arena where Young Doc Bar suffered far beyond what any animal should ever endure: its website currently reads: "Young stock is always available, as we have a variety of mares in foal, yearlings and more to choose from. We can also negotiate training or lessons into any sale."
"Check back with our web site soon," it reads, "for pictures and videos of current prospects."
Learn more about what you can do to stop animal abuse here.