Most days when I leave to go to work in the morning my cats are sound asleep.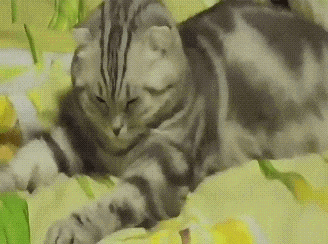 Giphy
Eight hours later I come home and they are in the exact same place, still sound asleep. The slight circles of shed fur around them are the only indication that they've shifted whatsoever.
Why, exactly, do our cats get to doze while we humans drag ourselves into the world to earn the resources to provide cushy places for them to nap the days away?
Giphy
It's actually not that cats are the laziest beings ever. Rather, they have to sleep that much - around 16 hours a day - because they're hardwired to be jumpy little hunters.
"All that sleep allows cats to have the energy to hunt! And even though most cats don't need to work quite so hard for that bowl of kibble, they are still hardwired to rest up for those short but intense bursts of energy required for hunting," Adi Hovav, senior feline behavior counselor at the ASPCA Adoption Center, told The Dodo.
Giphy
"Cats prefer to sleep during the day so they can be awake at night, their prime hunting hours."
Of course most humans have the opposite sleeping schedule, which can create a bit of, what Hovav called, "an interspecies clash."
Giphy
The ASPCA recommends a big play session followed by a meal in the early evening hours to help keep kitties quieter at night.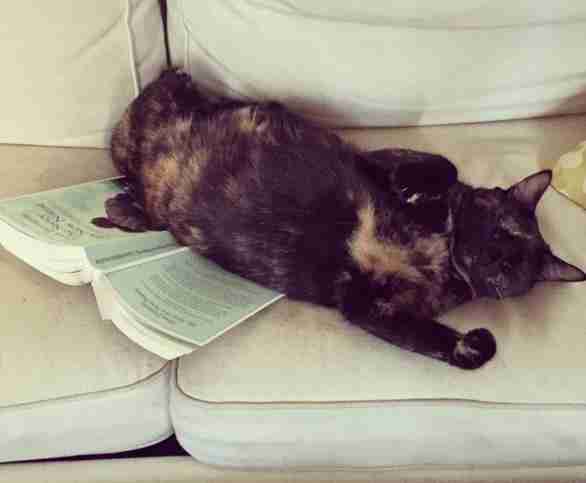 Still, sometimes the power of shut-eye might suddenly take hold during the big play session.
Giphy
In which case, sweet dreams.