Elephant lovers of the world -- especially those of you in New Jersey -- take note! A new, smart and energetic voice is stampeding across the New Jersey political scene. His name is State Assemblyman Raj Mukherij, and along with animal champion Senator Raymond Lesniak, he's sponsoring state legislation that will help prevent the impending extinction of a beloved species.
Ending the Ivory Trade in New Jersey
As we wrote earlier this month, the Garden State is currently on track to become the first state in our nation to close the scary legal loopholes that allow illegal ivory from poached elephants to sneak into the marketplace. The bill that these awesome New Jersey politicians are championing comes at an especially critical time for elephants. Our world is losing 100 elephants a day due to poaching spurred on by the bloody ivory trade, and at this rate, there could be no more elephants left in the wild in 10 years.
Here at Elephants DC, we've been proud to help advocate for the vital stand that New Jersey is taking against the poaching epidemic. At an Assembly committee hearing in May, Elephants DC president and founder Jen Samuel joined advocates from the Humane Society and Born Free USA to voice support for the bill. "We are very grateful that Assemblyman Raj Mukherji is advancing this groundbreaking measure in the New Jersey State Assembly," said Jen. "His energy and dedication is inspiring to us all."
Trenton, NJ: From left, New Jersey state director Kathleen Schatzmann, of The Humane Society of the United States; Kate Dylewsky of Born Free USA; Elephants DC president and founder Jen Samuel; Assemblyman Mukherji; Assemblyman Gordon; artist Miriam Seiden of Lambertville; Marianne Romano representing Hopewell Valley Community Bank; and Iris Ho of Humane Society International.
A New Voice Worth Hearing
Since then, we've had the pleasure of talking more with the Assemblyman about the bill. Right away, it was easy to see why many are calling him one of the state's fastest rising stars. First, it's hard not to be wowed by a striking bio that includes (among other things) putting himself through college at 15, starting multiple successful businesses by 19, earning two graduate degrees, and being elected as one of New Jersey's youngest legislators at age 28. (And oh, did we mention he's also performed on Broadway?)
But great leaders are more than a great resume, of course. Assemblyman Mukherji has a gift for cutting to the heart of issues and eloquently highlighting why people should pay attention to things that, on the surface at least, don't seem to affect them. He's a powerful voice for his generation and others. And he's got a lot of compelling reasons why the people of New Jersey need to support this landmark bill to end the state's ivory trade.
Here are just a few of them:
Promoting Responsible Commerce by Severing Links With Terrorism
In our interview, Assemblyman Mukherji stressed the alarming connection between elephant poaching and terrorism, as powerful links have been made between terrorist syndicates such as al-Shabaab and Boko Haram and the illegal ivory trade, which helps fund their kidnappings, murders, and attacks.
"I'm an animal lover," Assemblyman Mukherji said. "But that's not the only reason to support this legislation. If you are in favor of responsible commercial activity, you should be supportive of this legislation. I'm a former sergeant in the Marine Corps reserve who served in military intelligence as a reservist, and this legislation has implications for national security given the ties between terrorist organizations and poaching profits."
Closing the Gateway for the Second Largest Ivory Market in the World
At first, the elephant poaching epidemic might seem to be a far away problem, with elephants killed on the plains and forests of Africa, and much of their ivory ending up in Chinese shops. But Assemblyman Mukherji points out that the problem is actually much closer to home. As he put it, "Some people are surprised to learn that despite the [limited] ban on ivory importation that went into effect a few decades ago, the United States remains the second largest market for ivory in the world after China."
And New Jersey in particular plays a role in this market because of its ports, where a large amount of illegal ivory regularly enters the country. (For an example that the illegal ivory trade is alive in New Jersey, just recently, an antique dealer in Newark admitted to being the mastermind of an international smuggling ring for ivory and rhino horns.)
"I'm so proud of the role that our ports play in our national economy," said the Assemblyman. "Unfortunately, they're a hub for illegal wildlife trafficking. And these nefarious evildoers are using our state to smuggle raw ivory and other illegal wildlife products into New York City, the number one buyer of ivory within the United States. We want to ensure that there are appropriate penalties in place for contributing to the flow of illegal commerce. That's why New Jersey really is critical to the national effort in closing the ivory market."
Keeping New Jersey's Hands Clean, While Protecting Personal Property
The Assemblyman stressed that the bill's aim is to close loopholes that help keep ivory flowing into the economy (at the elephants' expense) -- but not to punish citizens who already own ivory legally (such as ivory they inherited from a family member). As he put it, "We're prohibiting people from selling, offering for sale, purchasing, bartering, or possessing with the intent to sell any ivory products or rhino horn. So the mere possession -- if it's not in the stream of commercial activity -- is not going to be penalized here."
In other words, one of the main goals of New Jersey's bill is to end the commercial sale of ivory, because the legal sale of ivory directly feeds the black market demand for illegal ivory products. "The blood ivory trade is a nefarious activity," the Assemblyman emphasized. "This bill is going to reduce the overall market by closing the trade in the second largest consumer in the world -- and in a state that's adjacent New York City, the largest buyer of ivory in the country."
Above all, New Jersey's bill aims to keep the state clean from the blood ivory trade and ensure that it does not perpetuate the serious threats that elephants face today.
"At the end of the day, everyone has to take some responsibility," Assemblyman Mukherji added. "Do you want to be wearing jewelry that's contributing to the extinction of these beautiful species? I think that this bill is a reasonable and fair approach to doing something that must be done -- which is closing the blood ivory trade and ensuring that New Jersey has no part of this heinous activity."
Positioning New Jersey as a Leader That Inspires Other States
Recently, both Hawaii and New York have taken steps to pass similar legislation banning ivory in their domestic markets. However, it may be a while until those bills are passed. As such, New Jersey has a unique chance to be the first state to take a stand on an issue that is gaining momentum and urgency across the nation and the world.
"I love New Jersey. I think we're a progressive state. I'm very proud of our state," Assemblyman Mukherji stated. "I think this is an opportunity for us to be a leader, and I'd like other state legislators to follow our lead and explore how their states contribute to the blood ivory trade, and how they can do their part. I applaud the legislatures of Hawaii and New York for exploring similar legislation, and I respectfully implore my colleagues to ensure that this bill is enacted here in New Jersey."
The Bill's Next Steps, and How You Can Help!
The bill has a lot of supporters. And it's moving fast! The New Jersey ivory ban measure is up for a vote next week in the Senate Budget and Appropriations Committee on June 5 in Trenton. If it advances sans referral, both the Senate (S.2012) and Assembly (A.3128) versions of the bill will move forward to their respective chambers for full floor votes.
Your support is vital. Here are a few things you can do today to make a difference:
Thank New Jersey's Leaders. As Assemblyman Mukherji told us, "I'm really grateful to Senator Lesniak for his leadership on this issue in the other half of the legislature." We are too! Send a Twitter, Facebook, or email note to Senator Lesniak to thank him for his heroic support of this important legislation. And then you can do the same for Assemblyman Mukherji: find him on Twitter, Facebook, or email.
Join the Herd and Stay in the Loop. Join our Jersey Strong for Elephants Facebook event page to stay updated of key votes and important opportunities to contact and thank lawmakers for their support.
Be Loud and Proud. Tell everyone you know in New Jersey why this bill is important and why they should ask their legislators to stand behind it, for future generations and a better world.
Let's all show our support for New Jersey as it moves to pass this landmark bill in 2014. Trunks up!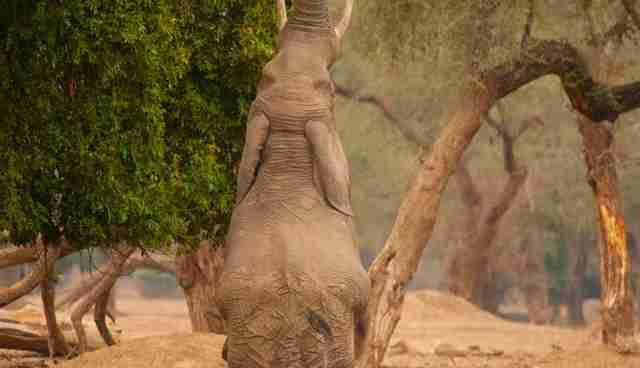 Do you have any questions or thoughts about New Jersey's ivory ban measure? Please share them in the comments below!