Decades after being driven to near-extinction, North America's iconic whooping cranes are showing heartening signs of a slow but steady recovery. Wildlife officials say a breeding pair has been spotted doting over for two freshly laid eggs in the Louisiana wetlands -- the first to be seen there in generations.
Although whooping cranes were once a common sight throughout the region, unregulated hunting reduced the species to just 41 individuals by the 1940s, prompting them to be listed as an endangered species.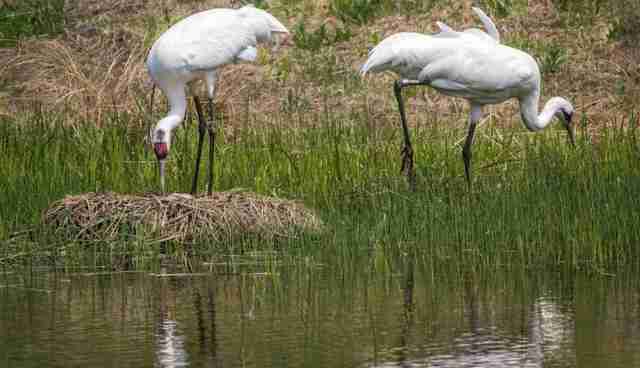 Since then, captive breeding programs have helped bolster their numbers to around 600 today, but none of the 50 released back into the wild in Louisiana had been observed reproducing on their own -- that is, until now.
"I am proud today to announce to you that our small population of whooping cranes is adjusting well to life in the wild, and a mating pair has produced eggs in the wild for the first time in over 70 years on the Louisiana landscape," said Robert Barham, Secretary of the Louisiana Department of Wildlife and Fisheries.
The exact location of the nest has not been disclosed to the public to ensure that the new family is not disturbed.