29 Before And After Photos Show What Love Does To Cats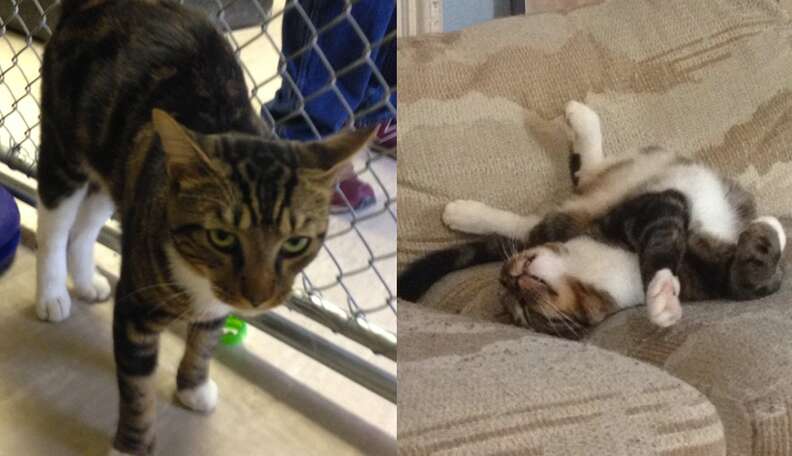 <p><a href="http://www.reddit.com/r/BeforeNAfterAdoption/comments/2wc55o/spork_the_cat_before_after/">Reddit/femtobarn-1</a></p>
<p><a href="http://www.reddit.com/r/BeforeNAfterAdoption/comments/2wc55o/spork_the_cat_before_after/">Reddit/femtobarn-1</a></p>
"It's pretty apparent how far he's come in a year since we got him."
"He's done as much for me as I've done for him. He's a great companion."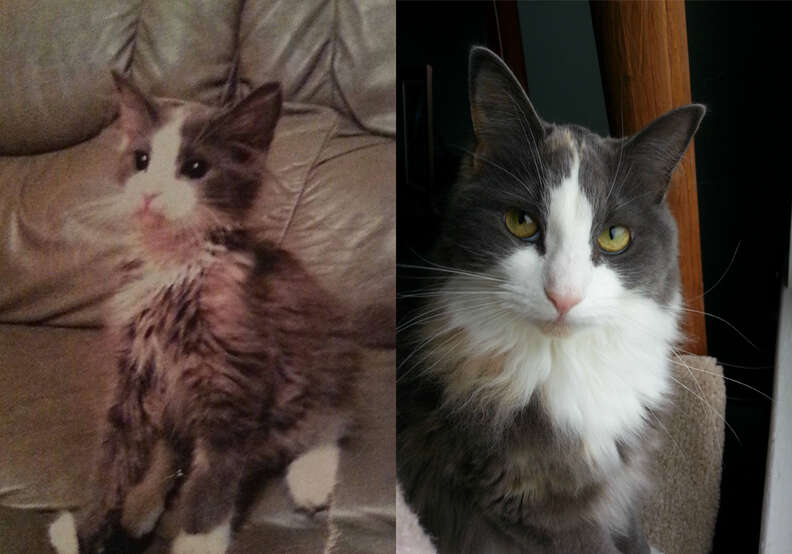 "Here's Brooklyn hiding under the fridge the day we brought her home. And now here she is taking up half the love seat."
"I can't believe he's the same cat."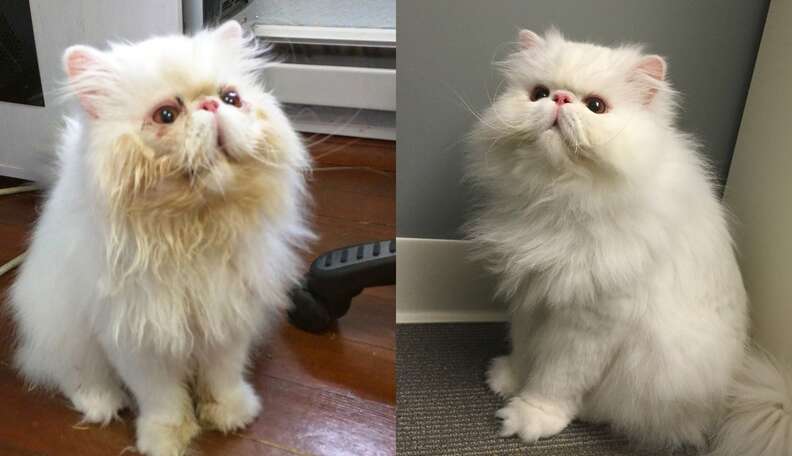 "My friend rescued a freakishly tiny kitten named "Stuart Little". Here is a before and after picture."
"My dumpster kitty; Before and after. Meet Marley."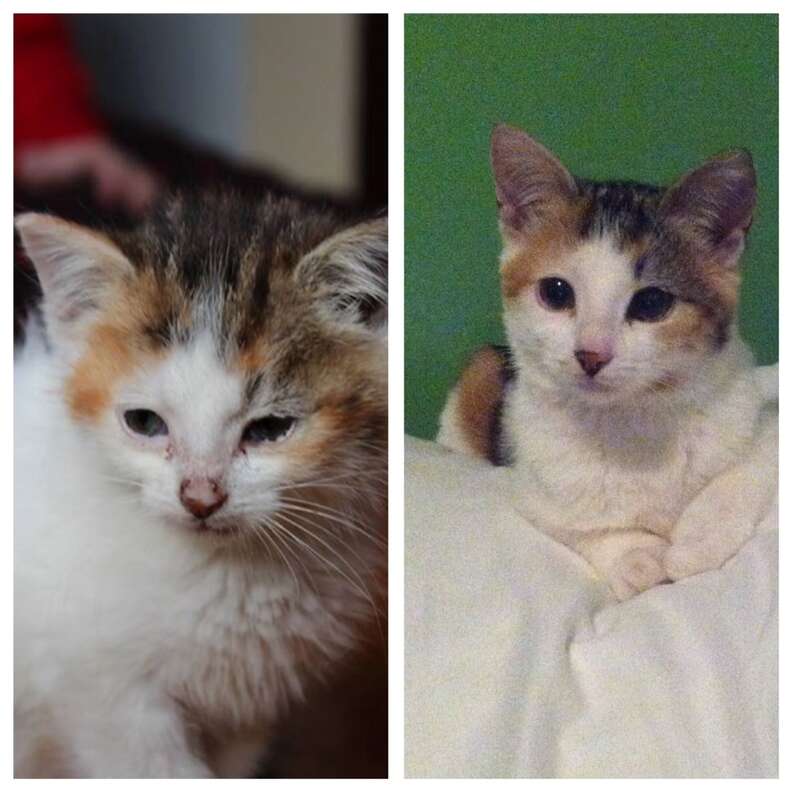 "He was found by a person who brought him to the local shelter ... he truly melted my heart."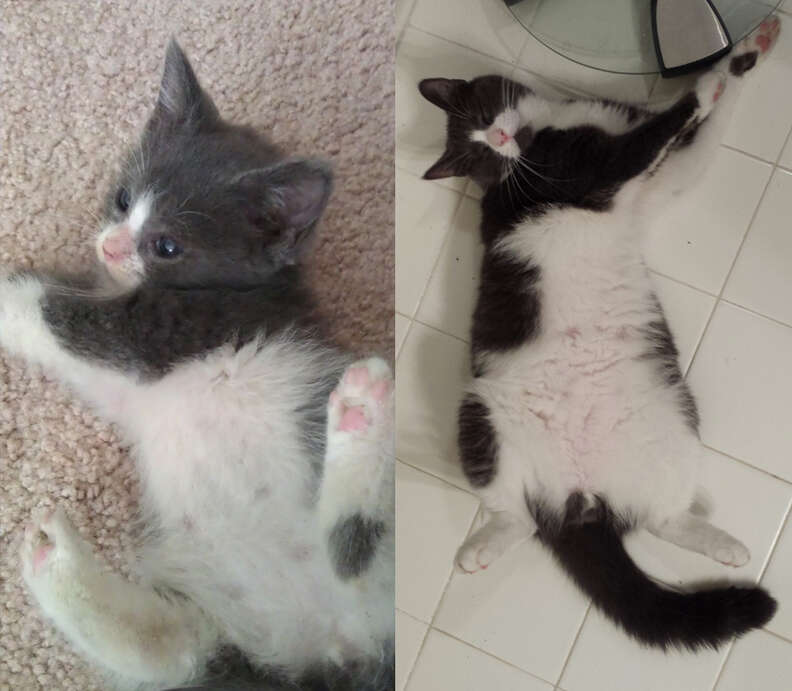 "I didn't realize how miserable he was until I got him home; he was so malnourished that his fur was striped with discoloration and all he could do was sleep. Fortunately, care, love, and time remedied things."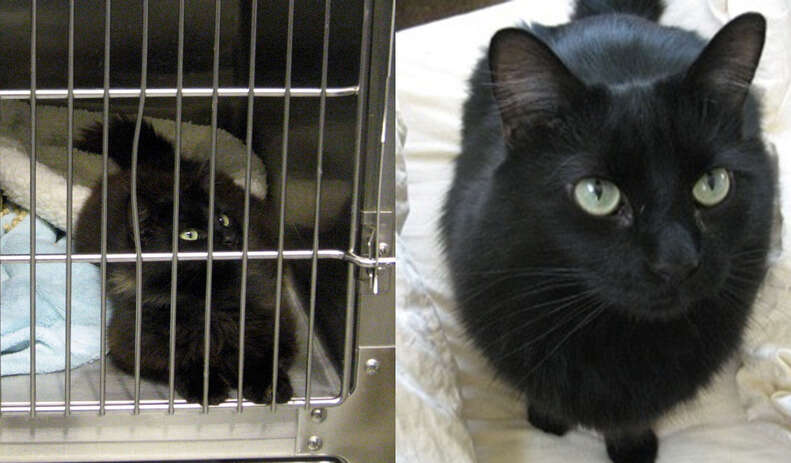 "My adopted cat Jack! He had a respiratory issues when I got him in 2012, now he's healthy as a horse."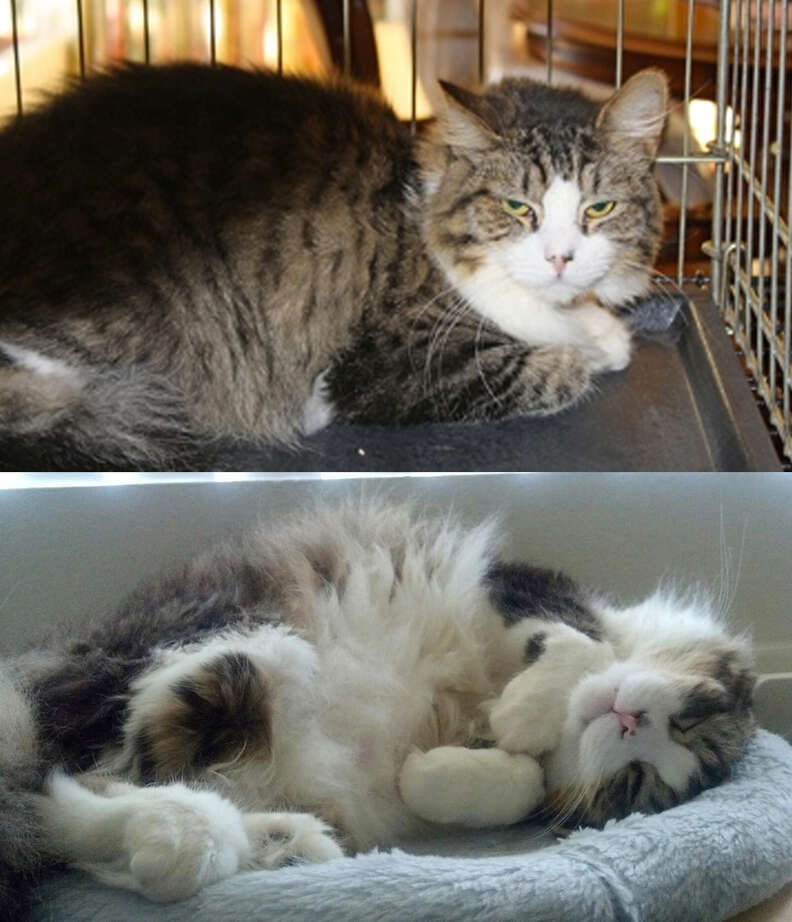 "Stray kitty Kuka before & after!"
"My cat Louie was found abandoned in the street at 2 weeks old ... After weeks of bottle feeding and intensive care, he grew into a healthy kitten!"
"Amira - From skittish shelter cat to demanding diva"
"Jack was surrendered to a kill shelter because of a new baby. He was terrified and would bite and claw. Just a week after being fostered he is doing better."
"It's taken us 2 years to get her to that point, where she is finally not as skittish and completely relaxed in her home. It's pretty great to see :)"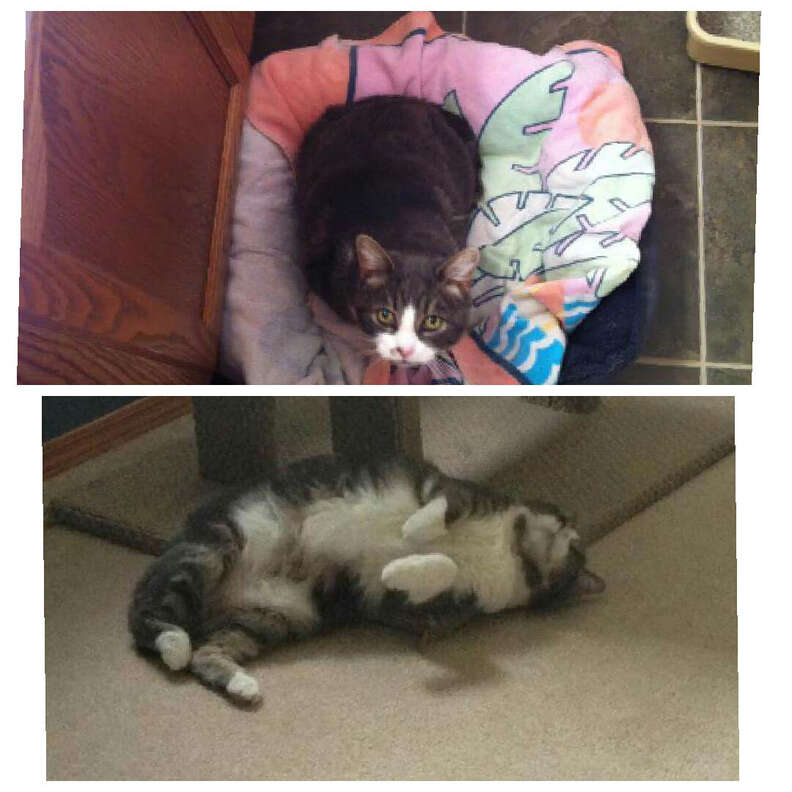 "He went to love rehab and now he's a changed man. He lived a hard life on the streets."
"He had eye infections, a mysteriously broken nose, fleas, and worms ... but he's been incredibly loving and cuddly from the start."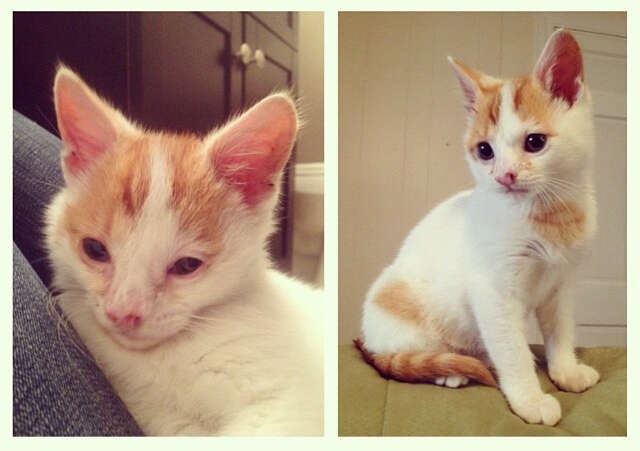 "He looked pretty handsome before, I think we just fattened him up."
"Ben-Purr is the love of my life! He taught me not to judge a shelter pet by his cover."
"As he fattened up his playful side started to show itself - he is an extremely silly kitty!"
"There she was at the shelter ... [Then] day one at her new home"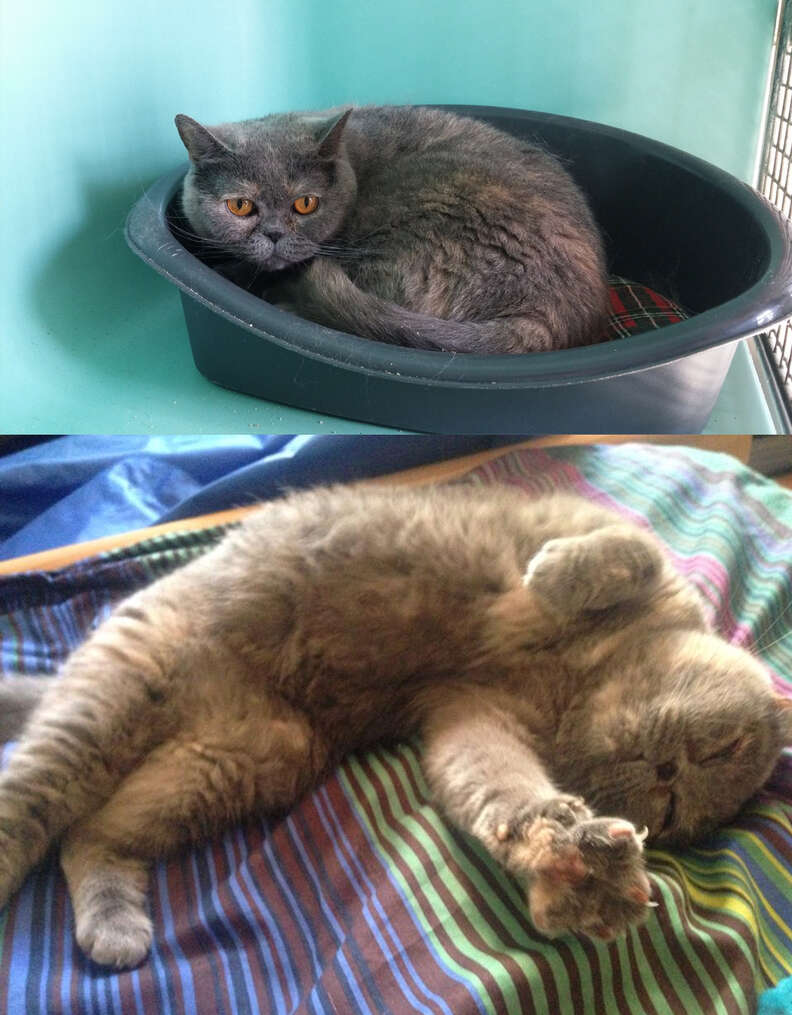 "Before is from the day I picked him up off the street, emaciated and filthy. After is a few months into his life with his new family!"

"Kaylee ... Found inside wheelwell of neighbor's car in June 2013"
"If you give a cat a bed..."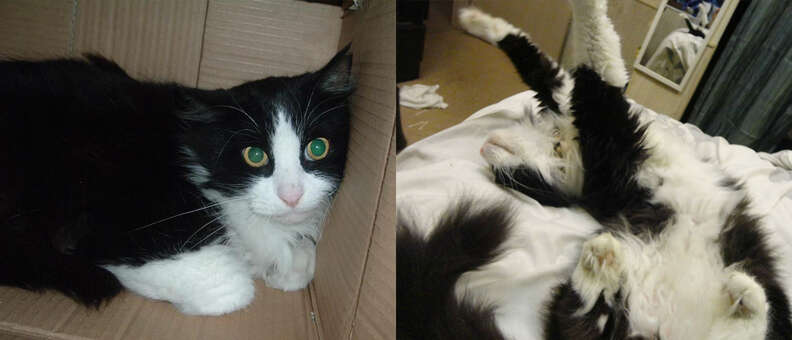 "Kitters, before and after ... He is truly the most wonderful cat I have ever met."
"day 1 leaving the humane society...to year 2 when my Aussie wishes I just left her behind. Meet Tardis!"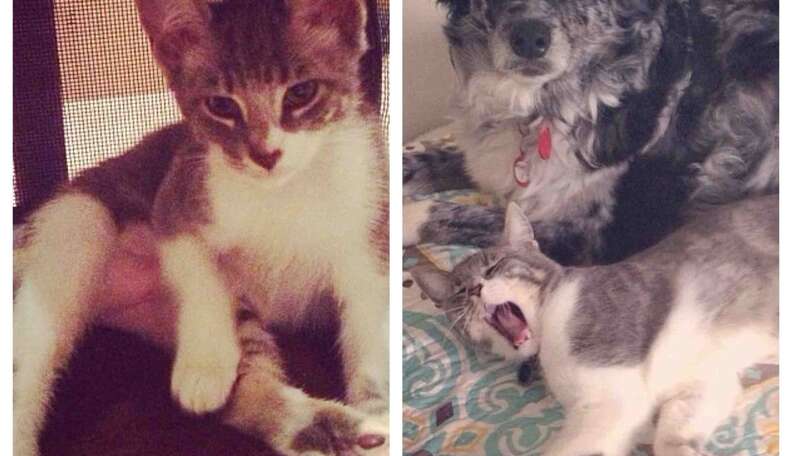 "I was looking for an older cat (the shelter thought he was only about 2 years), but Spork immediately climbed into my lap and fell asleep and I knew I had to take him home."
"Kitty suspected of traumatic injury (broken back), still recovering, but alive and happy :)"
"He was knocking on death's door. Some TLC and close cat mommy monitoring and I've had him for 4.5 years now."