This Is What It Looks Like To Finally Make It Out Of The Shelter
When Judy Obregon saw Mr. Muggles' photo, she knew she had to help the dog with the sad face.
She was drawn to him right away.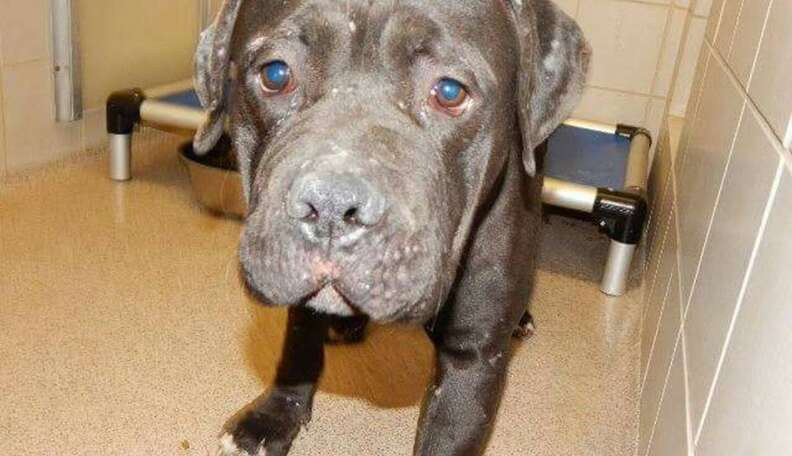 That same sad face would instantly perk up after finally being sprung from the local shelter, where he'd been living for 30 days.
Obregon, founder of The Abandoned Ones Animal Rescue in Fort Worth, Texas, rescues dogs and helps them find their forever homes. And she just knew she needed to help Mr. Muggles.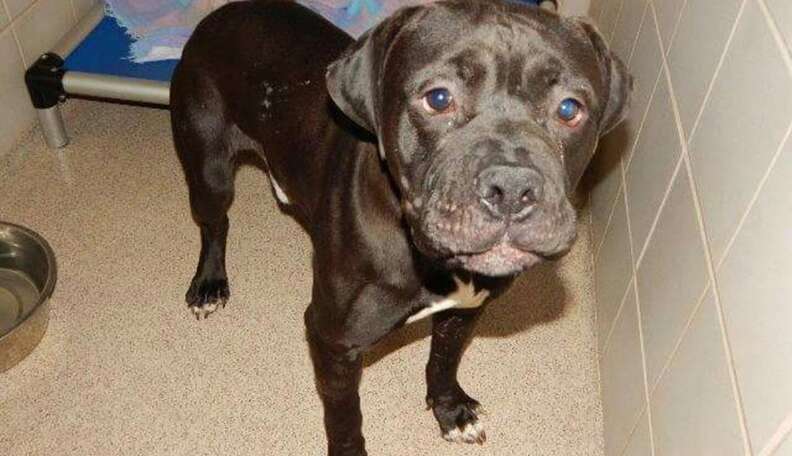 The 2-year-old mastiff mix desperately needed to get out of Arlington Animal Services, the public shelter in Arlington, Texas. He had no time left - and was slated to be euthanized due to lack of space.
Obregon couldn't get him out of her head.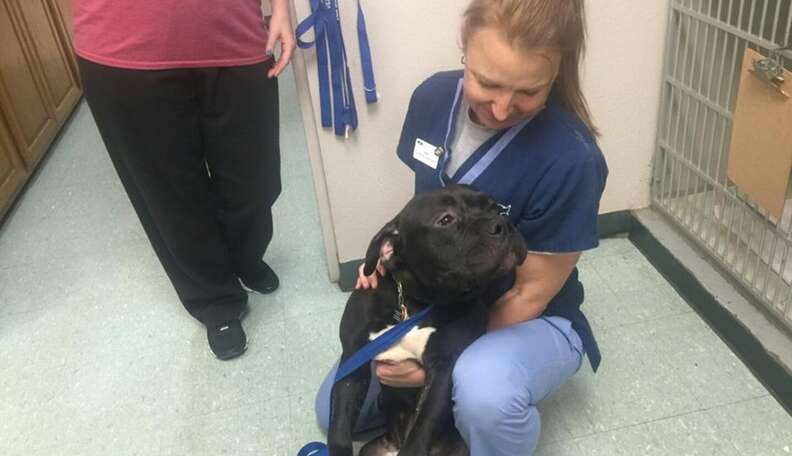 "There was something about his eyes," Obregon told The Dodo. "Something about him that needed to be told."
She originally saw a photo of Mr. Muggles on Facebook about a week before saving him. Then, when she arrived at the shelter on March 29, she saw right away that the dog had a wonderful demeanor, and the potential to be a great pet.
She asked a volunteer to bring him to the shelter's outside play area. "When I first saw him, I did say to the volunteer that I thought he would need work," Obregon said. "But after sitting with him for 20 minutes, I saw all he wanted was love. He would just put his head on my lap and roll on his back so you could rub his belly. That's all he wanted, so there was no way I was leaving without him."
Oftentimes shelter dogs will develop a bad case of anxiety, especially if left there for extended periods, but Mr. Muggles had no signs of it within minutes of leaving the shelter.
"He definitely knew he was being saved," Obregon said. "He was a little afraid in the car for about five minutes, then after 10 to 15 minutes he got up and started smiling." She had a harness waiting for him. "Once it was put on him, I truly felt he knew he belonged to somebody and that somebody loved him."
They drove directly to VCA Bedford Meadows Animal Hospital. For safety reasons, Obregon always places rescue dogs in quarantine for seven days. Upon arrival, the staff immediately fell in love with Mr. Muggles, and the vet said he had a great temperament.
Mr. Muggles was underweight and had some dried paint on the side of his body, as well as a few scars and some skin allergies. He went into his foster home on April 6, where he is now thriving. He still needs to gain some weight and get a clean bill of health before being adopted. Obregon will provide basic training for Mr. Muggles, who already walks well on a leash and loves car rides.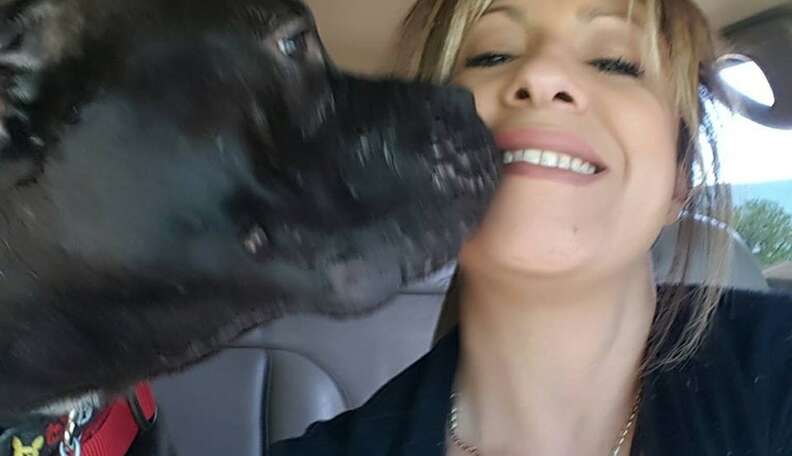 "He just wants love," Obregon said. "He buries his head on your lap or under your arm so you can hug him and squeeze his cheeks. This dog is a goofy boy. What I was looking at is what I got from that shelter photo."
Obregon thinks dogs languishing at the shelter are overlooked because no one wants to spend the time with a dog who has been there that long. "Mr. Muggles is proof that there is more behind that sad look," she said.
As a rescuer who saves dogs from the streets and from the shelters, Obregon hopes more people will give long-term shelter dogs a chance.
"Mr. Muggles inspired me to open the door for other dogs who sit there for a month and then get a reprieve by luck," she added.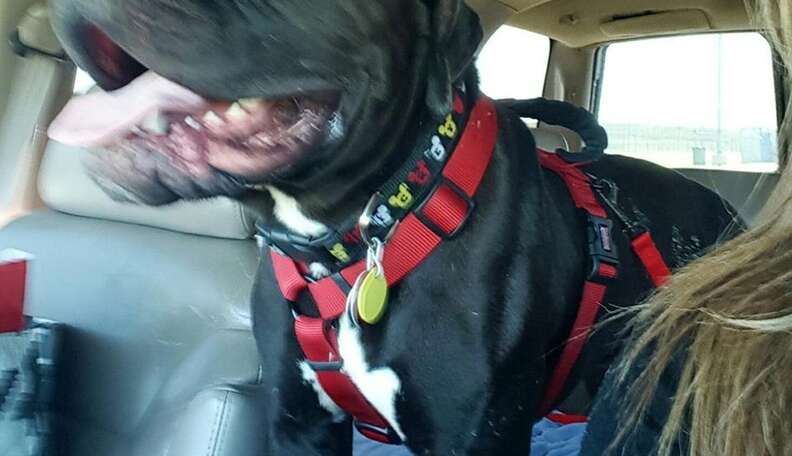 To help dogs like Mr. Muggles at The Abandoned Ones Animal Rescue, consider donating here.
Watch this video to see how happy he is in his foster home. He gets to play with lots of other dogs - and even a pig: