The elephants at Chang Mai's Elephant Nature Park, a sanctuary in Northern Thailand, know how to have a good time. They play with tires, they play with each other in the rain and they play with just about anything they can find ... like this plastic ribbon that baby elephant Faa Mai stole from the field for a quick ribbon dance.
Getting to know the ribbon. Is it a tie? (No.)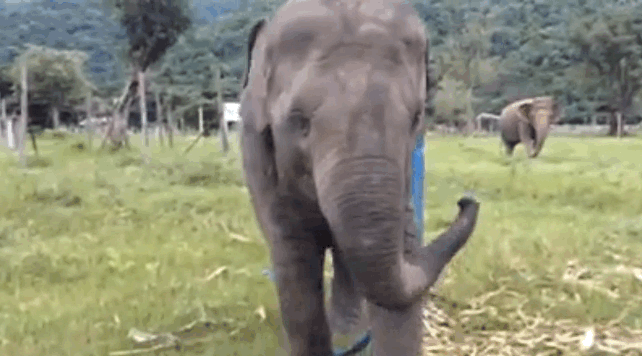 Directional sashay: up, down, left, right, up, down AND backwards!
Technique is important, you have to put your legs into it.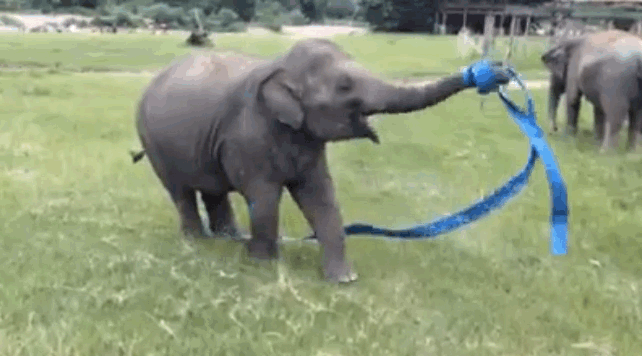 Ribbon at rest, time for trunk nuzzle break.
Just rolling around with my ribbon.
Everyone should have this much fun with a ribbon.
For more information on the herd, go here and to watch the full video go here.
The ivory trade drives a brutal campaign of international poaching that killed 22,000 elephants in 2012 alone, despite a global ban on the sale of ivory. Join us in pledging never to buy new or vintage ivory products -- which include narwhal, walrus and hippo ivory -- to help save the world's animals from poaching.