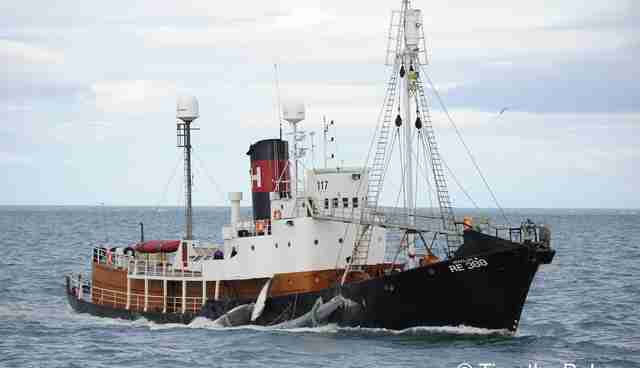 Baker, who reached out to a number of conservation and animal welfare groups, including the Animal Welfare Institute (AWI), said he was disturbed by what he saw. "Watching the whaling vessel heading into port dragging the dead whales was the definition of a crossroad for Iceland," he said in a statement. "You can't have dead whales being the only thing seen by people who spend money on whale-watching."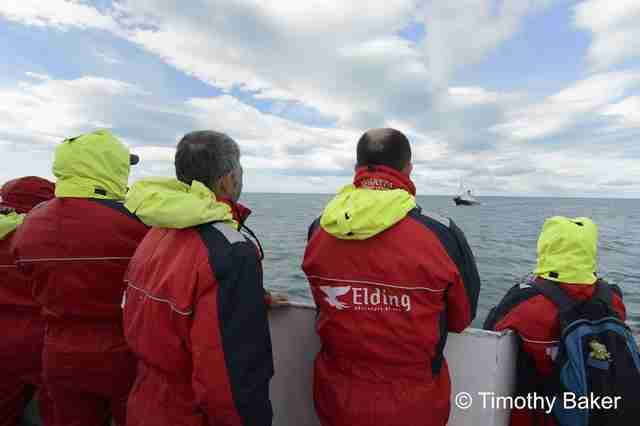 According to the Environmental Investigation Agency (EIA), the boat was owned by a well-known whaler.
Iceland is one of the leading countries in the world that still hunts whales and has been the target of criticism for its practice.
"Iceland, Japan and Norway are the three main culprits in terms of defiance of the commercial whaling moratorium [set up by the International Whaling Commission]," Clare Perry, leader of EIA's ocean campaign, told The Dodo.
"Iceland is the only country killing fin whales, and is the key country pushing international trade in whale products," Perry said. According to Kate O'Connell, marine wildlife consultant at AWI, 96 fin whales have been killed by Icelandic fisheries this year.
Fin whales are an endangered species, according to the IUCN.
The boat crew likely killed the whales via exploding harpoons, Perry speculated. "It's a huge animal and can clearly take a long time [to die]."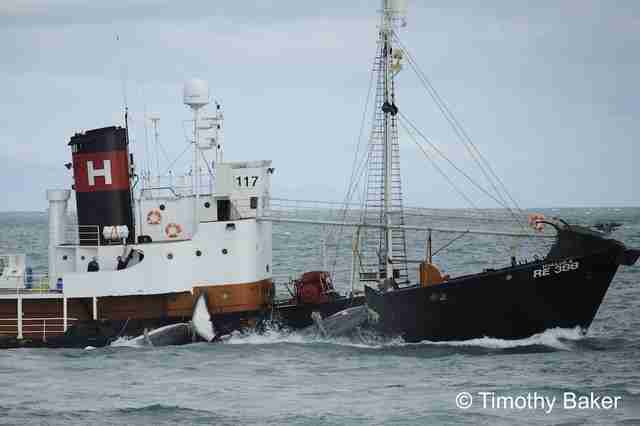 UPDATE: A previous version of this article said that 91 fin whales have been killed by Icelandic fisheries this year. More recently released data, according to AWI, says 96 have been killed.