Rescuers Free Whale Sharks Trapped In Tiny Underwater Cages
Two massive whale sharks, stolen from their vast home in the wide open ocean, have been saved from a lifetime of misery in confinement.
The animals were discovered last month imprisoned in underwater cages at a facility in Indonesia, cordoned off from the sea beyond. They had been languishing there as unseen victims of the illegal wildlife trade for months, but, if their captors had their way, the fate that awaited them would have been equally grim.
© Paul Hilton for WCS
Indonesian authorities, working in partnership with the Wildlife Conservation Society (WCS), uncovered the facility after an 18-month investigation into a marine animal dealer suspected of trading in protected marine life. Despite being listed as a vulnerable species, the whale sharks had been captured and were likely going to be sold to ocean theme parks in Asia.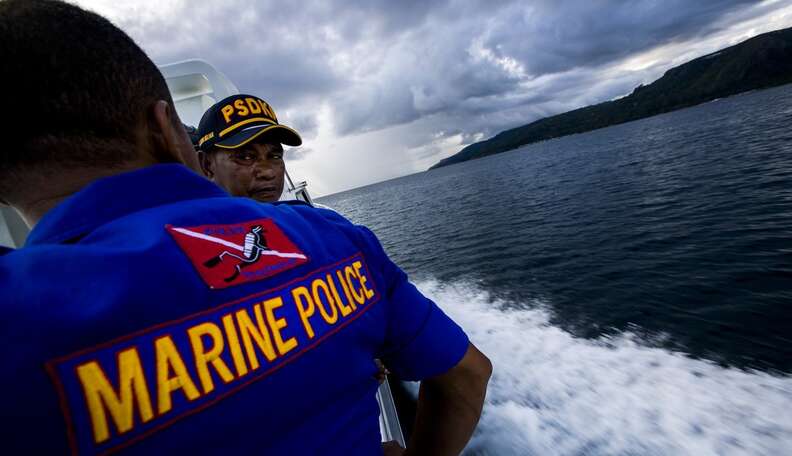 © Paul Hilton for WCS
Photojournalist Paul Hilton was there as investigators made the bust, capturing the harsh reality those kidnapped whale sharks had been subjected to.
© Paul Hilton for WCS
"Behind a heavy mesh enclosure, the environment here is devoid of all of the sights, sounds and smells of the natural world, throwing off the innate senses of the animals," Hilton told The Dodo. "The smaller of the two sharks moves towards me; its mouth agape, begging for food. Realising I don't have what it wants, the shark languidly swims away to make yet another, monotonous lap of this man-made prison."
© Paul Hilton for WCS
Little could the sharks have known, however, that their ordeal was about to end.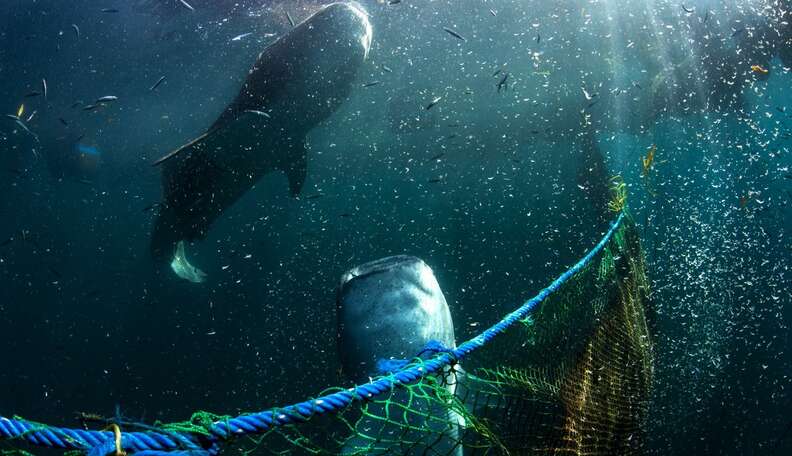 © Paul Hilton for WCS
While authorities interviewed the facility's staff, gathering evidence to file charges which could result in 6 years in prison and fines of around $115,000 against those responsible for capturing the sharks, Hilton and a dive team entered the underwater prison to free them.
© Paul Hilton for WCS
The sharks had been held so long, forced to swim circles in the small sea pens, once the net keeping them in was opened they were slow to recognize their imprisonment was over. Eventually, the smaller of the pair slipped out to freedom, after which Hilton captured the second one following suit with the help of one of the divers.
© Paul Hilton for WCS
The significance of that moment wasn't lost on Hilton, who recognized it as a picture of hope - not only for these newly freed animals, but for all others like them who face similar threats from the illegal wildlife trade:
"As I turned around, a diver was escorting the larger shark out, yet I managed to capture the image; a positive illustration that I truly hope will echo the need to protect this iconic species before they are lost from the world's oceans forever."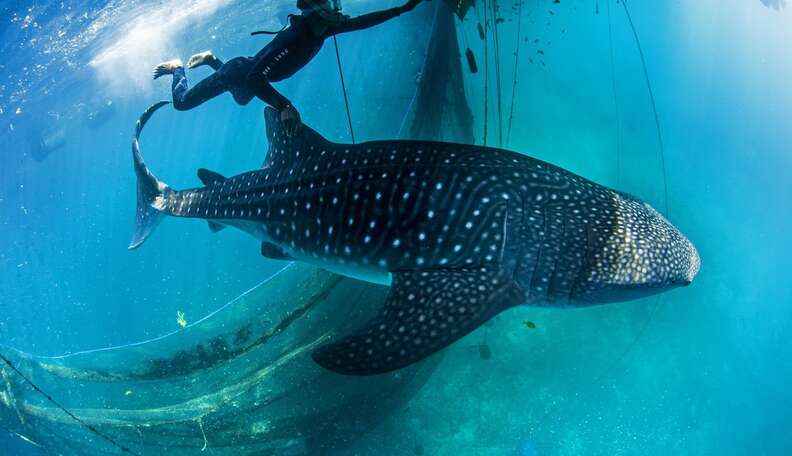 © Paul Hilton for WCS